Opening a salon takes planning, preparation, and execution. Writing a business plan is one of the biggest tasks you will have in planning your new salon. However, knowing what to write in your salon's business plan is even more crucial.
To write your salon business plan cover these sections:
Salon Mission Statement
Problem Salon Solves
Solution Salon Offers
Salon Revenue Model
Salon Expense
Target Client & Market
Salon Competition
Sales Marketing Activities
Salon Employees, Partnerships, & Their Roles
Major Milestones
As you are putting together your thoughts for your salon's business plan, keep it simple, you can always add more to the plan later on.
What is a Business Plan?
A business plan is a roadmap to entrepreneurial success that outlines the route to grow your Salon business. It is an outline of the vision for your Salon. This is where you will set your goals, the reasons the goals are attainable, and outlines the plans of your salon to reach those goals. You will want to include background information about the team that will be helping you reach those goals for your salon.
Ten Components
I have broken down the ten components you will want to include in your salon's business plan. These basic ten components can be used for whatever services you plan to use in your salon.
Mission Statement
The first component is the mission statement. The salon mission statement is a summary of why the salon exists. What is the goal of the salon and how can the goal be achieved?
Your mission statement needs to be visible at the top of your page and is responsible for setting the direction of your salon. A mission statement is typically one to two sentences in length. Everyone who works with you and for you must understand your mission statement.
Problem Salon Solves
The second component of your salon's business plan is identifying the problem the salon solves. What kind of unresolved problems are the customers facing?
Having direct knowledge of what is going on in your area will help you define the problem you are going to solve. Listen to what people are saying and find that one issue that seems to arise the most and start there.
Solution Salon Offers
The third component of your business plan is to define the solution the salon offers. How will your salon resolve the problems for your clients? How will your salon create value for your customers?
After you have defined the problem clients are facing, it is now time to offer solutions. How will your salon address the problem? It starts with your salon's menu of products and services. Ask yourself, "What services are you going to offer to your clients?" These services will provide a purpose to solving a problem for a client.
Most importantly, how will you provide these services to your clients? It is not just about providing services, but also how the client feels when they leave the salon. Did you satisfy his or her needs? Did you make the client feel comfortable? Did you engage with your customer while you were providing them with the requested service?
Salon Revenue Model
The fourth component is the salon revenue model. What are the different ways of making money your salon will have?
There are several ways a salon can make money. Your salon makes money through your service revenue and your retail sales. More and more salons are offering more services to make it a one-stop shop. This helps to increase revenue for your salon as well as creates a sense of convenience for the clients.
Salon Expenses
The fifth component of your business plan is salon expenses. What are the costs associated with starting your salon business? What are the costs associated with running your salon?
Many monthly expenses will be associated with your salon. For starters, you will have to rent or purchase a building and pay monthly utilities for your salon. You will need to have insurance for your business as well as for your employees if you choose to provide your employees with benefits. Also, you will have wages to pay your employees, unless you decide to rent out booths. You also have to carry worker's compensation insurance on your employees.
Product purchases will have to be made to make sure that you have all the supplies and inventory that are needed to service your clients. Marketing is going to be another big expense that you will use to get new and returning clients into the door.
There are also startup costs associated with your salon. Just like renting a house, you will need to pay a deposit and the first month's rent for your salon's location. Your salon equipment will vary depending on what type of salon you are opening, such as a hair salon, nail salon, beauty salon, tanning salon, etc.
You will need supplies and inventory for your salon, so your initial order will be substantially larger than restocking and replenishing orders. Verify with your state and local government and regulations to make sure you have all the licenses and certifications needed to operate your salon.
Target Client and Market
The sixth component is to identify your target client and market. What are your ideal salon clients and the size of your local market?
When determining your target client and market for your salon, you will want to know some important numbers. For starters, what is the population in the area? Is your salon in a business-centered area or a residential area?
In this location, what is the age bracket that you will be servicing? This will help you determine what kind of atmosphere your salon will demonstrate.
Salon Competition
The seventh component is salon competition. What are the competitor salons in your area? What services do they offer?
The more salons there are in one area, the tougher the competition is going to be. It is important to know how many salons are in your area along with which type of services they are providing to the location. How will you stick out and be different from the others? What service are you going to offer that no other salon is offering?
Salon Marketing Activities
The eighth component of your business plan is salon marketing activities. What is your hook? How will you demonstrate to the area that you have the best salon around? What is your method you will use to ensure repeat business?
Marketing is a big part of the success of your salon. In the digital world that we live in, it is very easy to get the word around quickly via social media. Most businesses have some sort of social media and use social media as a way to reach many people quickly.
Business to Business marketing is also a great way to get your salon out in the area. Working with local small businesses for your supplies and inventory is a great way to cross-market.
Check out our marketing tips here!
Salon Employees, Partnerships, and Their Roles
The ninth component is the salon employees, partnerships, and their roles. Do you have any business partners? Who is going to help you achieve the goals of the salon? How do each of these people play a role in helping you achieve those goals?
As you are writing your salon's business plan, it is important to disclose if you are working alone, have a partnership, or even plan to be part of a franchise. Will you have booth rentals, employees, or both?
Major Milestones
The tenth component of your business plan is the major milestones. What is the time frame in which you will achieve your targeted goal? How do these goals affect the success of your salon?
Think about everything that needs to be done to get your salon operating. What day do you want to have your grand opening? What things need to be done to have your salon opened by that day?
Make a list of each step that needs to be taken and give yourself a due date as to when you will have that task completed. Having a checklist will help keep you organized and on task.
6 Important Things to Include in Your Salon Business Plan
Are you thinking about writing a business plan for your salon? Don't just jump right into it, there are certain fundamental things you need to take note of. Writing a plan specific to a salon business requires an in-depth knowledge of the industry and your potential market.
Trust me, a business can take a turn for the worse if there are errors in the business plan.
An Executive Summary Of Your Business
Your Expectations For The Salon Business
The Opportunities You Are Targeting
How You Plan To Execute Your Business Idea
A Well Thought Out Financial Plan
An Appendix Of Necessary Information
FUN FACT: Relax! You don't need to have a degree in English or Financial planning to craft a good business plan. Below are the details you need to include under each of the sections mentioned above:
Step 1 – An Executive Summary of Your Business
In simple words, an executive summary – as the name implies – is a brief overview of the information you have in your salon business plan. It is usually short, concise, and direct. Careful now! Do not be carried away by how short it is meant to be. It is not just any summary, check out some of the things that make the overview worth reading:
An executive summary should best start with concise yet detailed information about your salon business idea. The reader should be able to grab the focal point of your salon business just by reading this introduction. Do not forget, brevity, conciseness and a good choice of words are the keys to doing this.
This is where the real idea of the executive summary lies. The full summary should contain – in clear language – the summary of the problem you are solving and your solution. It should also contain a summary of your market, your competition, your expectations, your finances, and why your target consumers should choose your salon.
Check out our more in-depth article for writing a business plan Here.
Step 2 – Your Expectations For The Salon Business
Goal setting is a fundamental element of any successful endeavor. An excellent business plan should contain the important things you intend to achieve over a defined period.
Imagine what you want to achieve within a defined time – let's say 6 months. Now, write those things down. Those lofty heights you aim to attain are what make up the expectation section. Essentially, this section should contain:
A Forecast:

You must sit down to properly map out the goals you intend to achieve. Don't just do that; make sure you objectively consider how feasible those goals are. Remember, you need Logic – with a sprinkle of emotion- when you set goals.

Financial expectations:

You must be able to pinpoint the approximate amount of capital you would use in running your salon business. You also have to be able to pinpoint the approximate amount of revenue you would get from your operations. Mind you, are best set over a specified amount of time. This is very significant; it propels the salon business in the direction you want.
Step 3 – The Opportunities You are Targeting
Every business exists because it is trying to solve a problem. In your salon business plan, you have to state this. Highlighting the exact opportunities, you want to leverage helps align your team (especially when you want to lose sight of your worth in the market). When drafting the opportunity section, you should include:
The Problem:

The opportunity section should contain the SPECIFIC problem your business exists to solve. Have you noticed any loopholes in the hairstyling industry? Is that what your business stands to correct? Remember, this has to be very specific.

Target Market:

It is helpful to always remember that your service is not for everyone. What comes next after stating your problem is that you identify and note who your ideal consumer is. People buy for different reasons, right? Who would be in the best position for your service? Like you did while writing the problem, you have to be specific here also.

Competition:

Of course, you don't expect that you are the only one with that idea in your head! Oh no! Another not so shocking truth is that; there are big brands in the hairstyling industry. You have to identify and state who your competitors are. Which brand is making it big in your local market? How do you fare compared to this brand? Go in there and check these out.

Competitive Advantage:

Now this is the fun part of the writing. In this part of the opportunity section, you should highlight some things unique to your business. What are the things that give your business an advantage over competitors? What unique ideas are you bringing into your salon? Is your list of hairstyles more sophisticated and up to date? You have to take your time to articulate these in your business plan; they are very important.
Step 4 – How You Plan to Execute Your Business Ideas
This section is as straightforward as it looks. Mind you, straightforwardness is not simplicity. Most times, in entrepreneurship, execution proves to be the hardest part of the adventure. Trust me, I have been there.
However, you must highlight the strategies you have in mind to carry out the lofty goals you wrote under the expectations section. Here are some of the things to work on:
Marketing and Sales:

Since the focal point of this article is a salon business plan, I'll be using marketing more often. You must spell out the channels you intend to use to market your services and how exactly you chose to do it. How do you plan to advertise your brand? What social media platform do you intend to use? All these are very important in the grand scheme of things.

Operations:

If your business is a locomotive, an operational framework is an engine. You have to spell out in clear terms how you want your salon business to run. By what system would you administer the place? What about the hours of operation? Remember this! Your operations have to be firm and flexible.

Location and Facility:

In your salon business plan, you have to spell out a location strategic enough to put you in the spotlight. Trust me, you want you to take your time to consider this part, it has a very great influence over operational efficiency and sales flow.

Technology:

This part of your salon business plan is pretty self-explanatory. You have to highlight the technology that you will utilize in executing your business idea. Let me help you; a mobile phone or a personal computer are obvious examples. You need them for proper marketing campaigns and adverts.

Equipment and Tools

: When writing your salon business plans, you have to highlight the equipment and the tools you need to carry out your services. Quick example, you need a hairdryer in a salon. Highlighting these things makes upgrading those tools easy when the time for that comes.

Milestone metrics:

This is the final part of the execution section. You have to spell out-in as clear terms as possible- how you intend to measure the growth of your salon business. You don't want to leave out this part, it is the very core of accountability in business. And you know what they say about accountable businessmen (women), they never cease to grow.
Step 5 – A Well Thought Out Financial Plan
This is a little different from the context above in the expectations section. In a proper financial plan, you are to spell out the capital flow in your salon business.
Let's see some important things to point out while writing this section:
A forecast: When writing your salon business plan, you have to include a forecast of your expected revenue and expenditure. I know this may be tedious. However, you can run an accurate forecast by studying the dictates of your target market.

Please know that you'll have to do a little drawing. Charts of your forecasted revenues and expenditures are necessary. This should be most preferably set within a timeframe of months. I promise that it's going to save you a lot of time.

One more diagram doesn't hurt. You'll need a chart of your forecasted net profit or loss by the end of a business year.

Sources of revenue generation: In your salon business plan, you have to spell out some other value propositions aside from the major service you offer. Also, note (for starters), you must include how you plan to fund your salon business.

You must state the major things in your forecast that expenditure would be incurred within a specified period. For comfort and ease of assessment, try adjusting this to a year.

A projected balance sheet of your salon business. This is as important as the others.

As an extra, you can also include the projected cash flow statements
Step 6 – An Appendix of Necessary Information
Finally, this is the part that concludes your salon business plan. This part is a little bit more flexible than the previous sections. However, it is just as important. The appendix should contain all other information that you deem necessary that are not included in the other sections.
For instance, it could contain the legal framework of your salon business, the teams you have in place, and it can contain pretty much anything since it is necessary.
BONUS POINT. You may want to consider properly reviewing your salon business plan for errors in calculations and grammar. An extra touch of carefulness doesn't hurt, does it?
Hair Salon Business Plan Must Haves
Deciding to create your own business is daunting, but writing out your business plan doesn't have to be. All you must know is what goes into a business plan—but what do you need to decide? What all should your plan contain
Operations Information: How will you run your business?
Legal information: How will you insure your business?
Management and Staffing: Who will run your business?
Finances: How will you pay to run your business?
Location: Where will you run your business?
Marketing: How will you tell people about your business?
Mission Statement and Philosophy: Why do you run your business?
 As you determine what goes into your business, use the following as a guide to work on your own business plan.
1. Operations Information: How will you run your business?
This is the first and foremost decision you need to make on your business plan. Figuring out exactly how you want to run your business will inform the rest of your decisions, so make sure you do this first.
In this step, you should be considering your business structure. If you are operating under a name that is not your own, you may have to register as a Doing Business As business. If you register under your own name, that requires you to register differently, as is working as a partnership with another person or creating a limited liability company. Consult with your lawyer or attorney to find out which option is best for you.
Not everything in this section must be boring—this is also the point in which you should consider your business name. Make your business stand out by picking something unique, but also make sure it is timeless—you want your business to become a staple in your community, not be a flash in the pan. Learn how to protect your brand by visiting the U.S. Small Business Administration website.
2. Legal information: How will you insure your business?
Before you move on to the other sections of your business plan, determine how you plan on insuring your salon. Salon insurance is important as it protects you and your employees, along with your clients—work with your lawyer to determine what options are best for you.
Within this section, you should also outline all the licenses you will need to run your business. You will need a state cosmetology or beautician's license, potentially a salon manager license, a vendor license, a business license, a federal employer identification number, and a certificate of occupancy. Most of these licenses can be acquired through your state board of taxation or revenue; if they do not, most websites will guide you to where you need to go to find those licenses. The certificate of occupancy can be found through your local government offices.
 3. Management and Staffing: Who will run your business?
Whether you decide to go it alone at first or if you want to hire additional employees, you should consider your staffing in this section of the business plan. If you intend on running your business, great—make sure you put that down on paper. If you want to hire a manager, outline what you want in that manager so when you put it out for job seekers, you know exactly what you're looking for. Do the same with your potential employees or contractors. When it comes to hair salons, you also need to consider what model you wish to use for your stylists. If you want to start out alone, that's great, but at some point, down the line to expand your business you will have to open your doors to more stylists. You will have to decide whether you want to hire them on as employees—you pay them a flat rate, pay their insurance, and they earn a commission—or independent contractors—they pay you for rent of their booth and they pay their own insurance while keeping their income. Plan for this now and you will be ready when the time comes to bring in additional stylists!
You should also consider any offers you'd like to provide your employees, like health insurance or dental insurance.
4. Finances: How will you pay to run your business?
Before you move forward on any concrete decisions, make sure to set up your finances. Knowing what your budget is and all the loan options before you move forward is key—and in many cases, imperative to your business creation. Most loan providers will require you to have a business plan before you're even considered for a loan.
Within your budget, you shouldn't just have your day-to-day expenses and your start-up costs. Consider your short-term and long-term goals. How much do you want to make in your first six months? A year? Five years? Think about these numbers, so you can build them into your business plan, but be realistic and factor in additional costs where needed.
You should also consider in this point of your plan's implementation getting your own business account. By outlining it in your business plan, you can use your plan as a checklist when you decide to move forward, so making a note of this action in your business plan will help you stay on task.
5. Location: Where will you run your business?
Before you even go out and shop for a potential location, consider what you want out of your storefront. Who is your intended customer base, and what will it look like? How many booths will you offer? What will your waiting area look like?
You should also consider your price point and what you're willing to pay each month for rent and utilities. This can be done within your finances step—get a good handle on what you want to pay so you can easily decide on your location. Also consider the price of any equipment or improvements you may need to make to your building, as you may choose a place that is not set up for a hair salon.
You can also start thinking about where you want to move your business. Don't just limit yourself to a small section of your community—think about your demographics and where the need is. If you find yourself looking at an area with several hair salons, consider looking at parts of your community that are underserved—you may find yourself bringing in more customers down the road.
6. Marketing: How will you tell people about your business?
Marketing is the only way to get the word out about your business, whether it's word of mouth or online. In this part of your business plan, figure out how you want to do that, whether it's through online advertising, creating your own social media pages, and creating your own website. These costs can be included in your finances, but here is where you can delve deep into your marketing plan and determine exactly how you want to display your new business to the world.
Here is a great place to start outlining your branding. What colors do you want to use? What fonts? Make a list of things you want to have for your business, like images, videos, logos, etc. so you have a checklist for when you get to this point of your business creation process.
Check out these ideas on how to promote your salon business!
7. Mission Statement and Philosophy: Why do you run your business?
Once you've thought long and hard about all the factors that go into your business, it's time to wrap it all up into why you want to start your business. Figure out what it is you stand for and what you want to provide and write it down. You should explain what your business is and what you intend to do in a clear, concise way so your potential clients can get an idea of exactly what kind of business you are before they step foot in your doors.
Creating a business plan does not have to be overwhelming—use this list as a guide to figure out exactly what it is you want out of your hair salon. Don't be afraid to add more details along the way—the more information and decisions you make at the start of your business creation process, the less questions you have later! For more help on how to write a business plan, visit the U.S. Small Business Administration guide.
Related Questions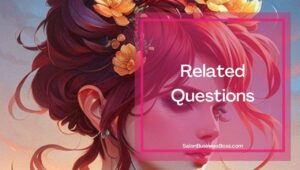 What is the approximate amount of money needed to start a salon business?
A full Salon business should cost you within a range of $85-90,000. This is an approximate estimation of all the capital you need to begin as a startup (of course, license, certifications, and insurance are included)
Do you need to be a professional stylist to own a salon business?
You do not need to be a pro to own a salon business. Of course, having the technical know-how is an advantage, you can always make up for the lack of that by employing great workers and proper business management.
Why does my salon need a vendor license?
Many salons will sell retail products to their customers in addition to providing services. If you wish to do so, you will be required to have a vendor license so the government can collect sales tax on those retail items. As long as you have that vendor license, you can sell anything you want in your business except for items that require additional permits like food or alcohol.
Should I do commission or booth rental in my hair salon?
Commission is when your have employees working in your salon, and they earn money based on the number of clients they bring in. Typically, this is a percentage per person. Booth rental, on the other hand, means all your stylists are independent contractors and pay you a flat rate for their booth. If you want to pay your employees' taxes and manage them like employees, choose a commission model. If you would rather let them handle their own taxes but have less control over how they do business, choose the booth rental model.
How long should I make my salon business plan?
Business plans can be anywhere from one page to fifty pages. You will want to keep your first business plan for your salon as small as possible.
It is recommended that you update your salon's business plan every three to five years. However, if you can update your salon's business plan anytime you feel you have solved one problem and are looking to solve a new problem.
Looking to start your own Salon? Get the documents you need to get organized and funded here.
Please note: This blog post is for educational purposes only and does not constitute legal advice. Please consult a legal expert to address your specific needs.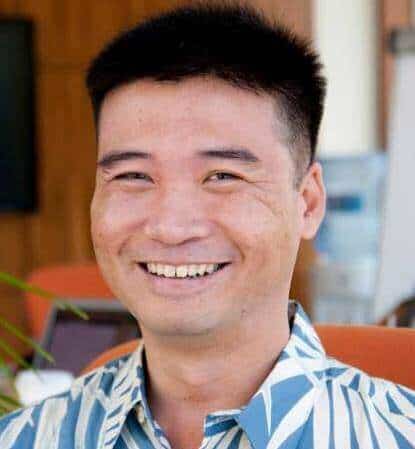 About the author. Entrepreneur and Salon Business Fan.
Hi! I am Shawn and I am a happy individual who happens to be an entrepreneur. I have owned several types of businesses in my life from a coffee shop to an import and export business to an online review business plus a few more and now I create online salon business resources for those interested in starting new ventures. It's demanding work but I love it. I do it for those passionate about their business and their goals. That's why when I meet a salon business owner, I see myself. I know how hard the struggle is to retain clients, find good employees and keep the business growing all while trying to stay competitive.
That's why I created Salon Business Boss: I want to help salon business owners like you build a thriving business that brings you endless joy and supports your ideal lifestyle.