Now that you have opened your hair salon, you may be wondering about the salary potential that you can make for yourself once your business is off the ground.
Your annual salary will depend on many factors, but we have narrowed down some average projections for you to see what you are in for as you build your salon business from the ground up.
The average annual salary for a Hair Salon Owner is about $67,000 annually. However, a Hair Salon Owner's salary depends on several things, such as which state you are operating your salon, the target market of your customer base, the type of salon you are running, service pricing, and how often your clients return to your salon creating repeat service.
While taking all of these factors into account, you should also consider key variables such as the average sales a salon generates yearly, the breakdown of yearly business expenses, and the breakdown of labor expenses for employees before a Hair Salon Owner is able to pay themselves.
Find out more about how they reach a projection of $67,000 as an annual salary for Hair Salon Owner and reasons and background information as to what factors influence a Hair Salon Owner's annual salary by visiting Epos Now.
Operating your Salon in the United States
Your state of salon operation has so much influence on your annual salary. How many people in your target market would want to use your salon services? What is the status of the economy in your local state? Knowing this helps you discern how much your customer is usually able to spend on salon services with their disposable income.
According to Zip Recruiter, their calculated United States national average for a Hair Salon Owner is about $47,249 as of December 2021, which works out to an average hourly wage of $23 per hour.
The Top Cities That Exceed the Average Annual Salary Projection
Zip Recruiter also highlights the top ten cities through the United States that have the highest annual salary for a Hair Salon Owner.
There are 3 cities in the California area that are on the top 10 list including San Mateo at number one, Richmond at number two, and San Francisco at number 7. California is the state with the most cities on the top 10 list, which makes it a more fruitful state in which to operate salon services.
Annual salary for each of the 3 California cities are as follows:
San Mateo: $60,740 ($29.20 per hour)
Richmond: $56,789 ($27.30 per hour)
San Francisco: $53,676 ($25.81 per hour)
Which States Has the Most Hair Salon Locations?
IBISWorld states that California has the most hair salons in the United States at 8,112 locations. No wonder that three of the cities in their state have been able to break the current average annual salary of $47,249 in the United States.
How Can I Thrive Even If I Am Not Located in a Top-Performing State?
Even if you are not operating out of the top state for salon services like California, you can still garner a huge earnings potential as long as you:
Continually promote your business with marketing flyers on your salon windows, by word-of-mouth, and on social media.
Always using suggestive selling with all your clients.
Holding various promotions to bring in a variety of clients.
Discounts for special categories of people that visit your hair salon.

Free first haircut for a toddler aged 4 and under.
Free haircuts during back-to-school season for kids in your community.
Discounted prom haircuts for teenagers attending their junior or senior prom.
Specific senior days where seniors can get a haircut for a discounted price.
Your Salon's Target Market
Your salon's target market is crucial to your annual salary. A higher amount spent for each sale you make means you have more profitable potential. If your target market's individuals make enough earnings at their jobs to where they have a high disposable income, this means there is a better chance that they will spend more at your salon in one sitting.
Find the information to these questions when deciding and defining your salon's target market.
What are the gender and age ranges of people in your target market?
How much is the average income of this target market?
How much do they have to spend in disposable income every month?
What salon products would your target market want to purchase most? (to have them always in stock at your salon)
What salon services are the most popular amongst your target audience? (so you can hold more promotions for these type of hair services than others)
The Type of Salon You Own
Different types of salons have more money making potential than others. For example, a boutique salon or a salon and spa will have more profitable potential than a regular average salon that is able to provide a wide variety of services. This is because boutique salons and salon and spas offer more premium hairstyling and relaxing services that could generate more revenue faster than just focusing on the main service of doing hair.
Boutique salons offer hair services, skin treatments, manicures and pedicures. They also offer merchandise such as designer handbags, upscale clothing, and expensive jewelry.
If you operate a salon and spa, the spa services will help your revenue to spike faster. If you are licensed to sell alcoholic beverages to guests for them to enjoy during their spa experience, this will also positively affect revenue.
Salon Service Prices
Check to be sure that your salon service prices are competitive with the other salons in your area. However, they should not be so high that your clients would not want to pay for that service.
For some premium hair care services, you could tap on an extra few dollars, but do not go overboard with it.
For example, a standard wash, blow dry, and haircut should not exceed $50. A standard haircut without a wash and blowdry may cost about $25 to $35.
Here are six ways you can improve salon sales
How Often Clients Return for Repeat Service
Any business thrives off of loyal clients that return to your establishment for repeat or different services. As long as you build a loyal customer base, you will always have customers frequenting your hair salon to get their hair styled and body pampered throughout the whole year.
Average Sales of a Small Business Hair Salon
The Salon Business says that the average hair salon can generate about $245,000 in annual revenue. Taking an average of $67,000 annual salary is possible as long as you keep costs low while still paying a fair wage to your Hair Stylists.
Hence, your weekly profit should be about $4,712 after paying the week's business expenses to be able to reach a total annual revenue of $245,000.
Monthly Operating Expenses for a Salon
The monthly operating expenses for a salon is important in figuring out your salary. The expenses that occur monthly, will generally include your salons, rent, insurance, utilities, credit card processing fees, marketing, equipment maintenance, Hair Salon Supplies, and then payroll expenses.
Here is a general guideline of monthly business expenses for the typical hair salon:
| | |
| --- | --- |
| Category | Cost |
| Rent | $3000 |
| Insurance | $125 |
| Utilities | $600 |
| Credit Card Processing Fees | $1,500 |
| Marketing | $300 |
| Equipment Maintenance | $1,200 |
| Hair Salon Supplies | $2,500 |
| Total | $9,225 |
|  x15% Contingency | $1,383.75 |
| Total After Contingency | $10,608.75 |
This means that annual salon expenses would be about $127,305.
Remember that these are only average projections based on how average hair salons have performed in the past. Get a better snapshot of your salon's usual monthly expenses by compiling a chart on a Word (or Docs on Google Drive) document or creating an Excel spreadsheet (or Sheets on Google Drive) to record all your expenses and add them up.
Monthly Salon Labor Expenses Guideline
While labor is an expense for your salon on its own, you should have separate charting for all your labor expenses to be sure you are within your labor budget and that no one is working too many hours beyond or too few hours below their promised amount.
Let's break down the labor expenses that could accrue monthly for your hair salon. Be sure to take into account the average wages of Hair Stylists in your local state when calculating your salon's labor expenses. Of course, you want to pay your stylists a fair wage, but not so much that it causes your business to suffer.
Say that you have 4 Hair Stylists that you pay a W2 wage. The Head Hair Stylist works $15 per hour at 40 hours per week The Hair Stylist Shift Leader works $14 per hour at 30 hours per week. An additional two employed Hair Stylists work $13 per hour and each work 25 hours per week.
Here is a monthly breakdown of your labor costs based on this scenario:
| | |
| --- | --- |
| The Employee's Role | Labor Cost |
| Head Hair Stylist | $2,400 ($600 per week) |
| Shift Leader Hair Stylist | $1,680 ($420 per week) |
| Hair Stylist I | $1,300 ($325 per week) |
| Hair Stylist II | $1,300 ($325 per week) |
| Total | 6,680 per month ($1,670 per week) |
This means that annual labor costs would be $80,160.
The Final Calculation
Let's say that you garnered the average hair salon business revenue of $245,000 in your first year of operation. If the annual salon expenses total to $127,305 and the total labor expenses total to $80,160, that means you would have $207,465 deducted from the total revenue.
Hence, you would be walking away with a salary of about $37,535, depending on how much you want to put back into the business to help with operations. Of course, this final calculation is  lower than the current average American salary of a Hair Salon Owner by $9,730.
Remember that the labor costs and salon expenses are only projections, so you could possibly garner more of a salary depending on how well you keep your expenses low and your sales high.
Related Questions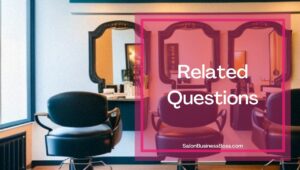 1. How can I increase my salon's sales to boost my annual salary as a Salon Owner?
Increase your salon's sales by:
Rotating weekly or bi-weekly promotions for haircut prices.

Save $5 on a $50 hair service.
Save $10 on a $100 hair service. (or whatever savings you desire)
$5 haircuts for kids (if the original haircut price is higher such as $8)

Seasonal promotions

$50 and under styles for students attending prom during spring.
Gift card promotions during the holidays where it's 10% off gift card purchases. For example, patrons can receive a free $10 gift card for every $100 in gift cards that they purchase to give to family and friends that frequent your hair salon.

Always promote your hair salon at least every couple of days on social media

A poll about a favorite hairstyle.
A new promotion that just started the day you are posting.
Show a before and after photo of a client's hairstyle if he or she gives you permission. This is a great way to build your salon's work portfolio.
What are ways I can cut my expenses to see more of a salary increase for me as the Owner and for my employees as well?
Cut your expenses down to increase the salary for yourself as the Owner as well as for your employees by:
Keep a limited inventory of all your supplies and only order hair care products or new hair appliances as needed if you run out of a specific styling product or if one of your hair appliances no longer works.
Be sure all appliances are unplugged at the end of the day. Even if the appliance is still not turned on, it can use some kilowatt-hours of electric power. Reassure all overhead lights are turned off because any electricity still on is a waste.
Looking to start your own Salon? Get the documents you need to get organized and funded here.
Please note: This blog post is for educational purposes only and does not constitute legal advice. Please consult a legal expert to address your specific needs.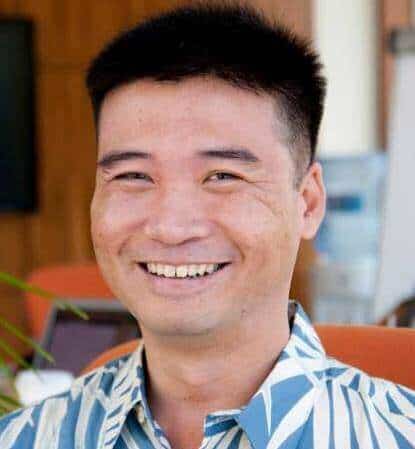 About the author. Entrepreneur and Salon Business Fan.
Hi! I am Shawn and I am a happy individual who happens to be an entrepreneur. I have owned several types of businesses in my life from a coffee shop to an import and export business to an online review business plus a few more and now I create online salon business resources for those interested in starting new ventures. It's demanding work but I love it. I do it for those passionate about their business and their goals. That's why when I meet a salon business owner, I see myself. I know how hard the struggle is to retain clients, find good employees and keep the business growing all while trying to stay competitive.
That's why I created Salon Business Boss: I want to help salon business owners like you build a thriving business that brings you endless joy and supports your ideal lifestyle.