Free eBook: A Quick Start Guide to Starting a Salon.
A closer look inside starting a salon business
If you ever found yourself hesitant to start a salon business or break into a new venture, then this free guide and email newsletter will give you the confidence you need. Here is just some of what you will learn:
What type of salon services you should provide
Vital aspects of your salon business plan
How to best set your pricing
Finding your best salon location
How to build your new client base
And much more!
Free Salon Business eBook and Email Newsletter. Enter your name and email below to get started!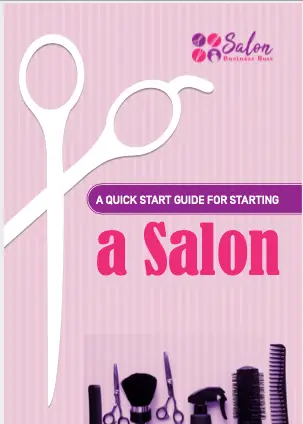 Scroll down below to view some helpful articles to help prepare you in starting your own salon business.