There are several strategies you can use to improve salon sales. When you own a business, you will have to do a lot more than run it. You will need to focus on marketing to promote your business sales. This can seem challenging when you own a salon, but it is essential to learn the basic ways to drive more traffic to your salon.
6 Tips on how to improve salon sales are:
Identify Your Niche
Upsell Your Clients
Sell Gift Cards
Start a Referral Program
Find New Products
Charge More
There are limits to the products you can sell and how much you charge per service. However, these are some basic ways to improve salon sales.
If you are a salon business owner, you may have only ever focused on hair or other services. But the truth is owning a business means you need to focus not only on your clients but the marketing efforts that drive in more sales. As your business grows, you will find things that work better for your niche and what efforts drive more traffic to your salon.
Identify Your Niche
One of the best ways to improve salon sales is to become known for one thing. Maybe you want to focus on weaves or extensions. When a potential client learns of your salon and looks for what you cater to, it will boost your sales. Finding your niche is a good way to let customers know about your business and drive them to you. This does not mean you can give up all other marketing efforts, but it helps you narrow down your target customer to allow those marketing efforts to drive traffic to you.
Upsell Your Clients
You may already have a client list that sees you regularly. That is amazing news, but how can you gain more sales? The truth is, you're no longer just a hairstylist; you are a business owner. This means you need to put on your sales hat and upsell the clients you do have. If they come in for a cut, mention adding highlights or lowlights to their hair. If they come in for a cut and color, recommend products that will help keep that color shining. Upselling can be one of the most uncomfortable aspects of the job, but it will boost salon sales and help you stay in business for much longer.
Sell Gift Cards
If you have clients that regularly come in and love the work you do, they may want to drag in a friend too. The best way to do that is by offering gift cards for your services. They may be able to use this money on products or a free cut. When a person comes in and uses a gift card, it is the chance to win over a new loyal customer. This is a great way to let your skills shine and allow many different people to see your work in each client. There are now many different systems you can add onto your point of sale system that will allow you to create gift cards.
Start a Referral Program
One of the best forms of marketing is still word of mouth. This means one of your loyal customers recommends their friend go to you for a cut and color. Why not reward that loyalty? Create a referral program offering each person $10 off if they were recommended by your client. This is an excellent way to show appreciation and gain more referrals. It's a chance to build a relationship with multiple people while also making them feel like they're getting a good deal. The more they refer, the more discounts they get. This means your client keeps coming back, and you receive new customers regularly.
Learn more ways on improving your beauty business!
Find New Products
Keeping an inventory full of good products is one of the best ways to upsell. When you have multiple options for different hair types, it allows you to give customized recommendations for each client. This helps them feel special and allows you to upsell easier, which can drive sales in your salon. However, it is also important to experiment with new bestsellers to see if something else will boost your sales. It can be important to try out and find new products to see what works best in your local area. Do not be afraid to bring in new things to try to upsell, it may surprise you.
Charge More
No business owner likes to make this decision, but sometimes raising your prices can help boost sales. There is a sweet spot with any product when it comes to price. If something is priced too low, they may not consider it a quality service, if something is priced too high, they may not come back. You need to ensure your prices reflect the quality of service you are giving. If you started out as a home salon and have moved up to owning a business, it may be time to raise your prices. Be open about this with clients who have been with you from the start and explain why you are raising your prices.
Why Are Salon Sales So Important?
Every business owner has a goal of being a success. No one wants their first or even second business to fail. When you are not focused on sales or have no goals to drive sales it can decrease business profits and you may end up putting more money into your business than you plan. It is crucial to focus on boosting sales because it will impact your entire company.
Final Thoughts
The truth is there is no easy way to improve salon sales overnight. You will have to work every day, and you need to set achievable goals for your business. Start small and focus on rebooking the same clients first. Having a loyal customer base will ensure that things like upselling and referral programs are easier to manage.
Related Questions
How can I attract more customers?
If you are working in the salon business, it is time to put on a beauty show. This is a great way to show off your skills and attract potential customers to your salon. Another easy way to attract more customers to boost sales is by running social media campaigns or creating online clients. Show off your customers' hair before and after your services. This may help local customers find you via social media.
How to improve my salon business?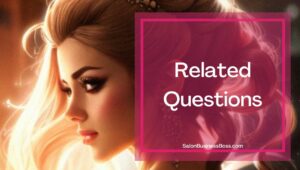 You will want to improve it immediately when you start running a business. One of the best things you can do as a business owner starts looking at how you're running it. Are you encouraging customers to come back? Are you upselling? Start with small improvements that lead to a bigger goal.
How to communicate with salon clients?
Working with the general public can be hard, especially when you are in the beauty industry. It is important that you actively listen, understand what they want, and always communicate a plan. The best way to talk to your customers is calmly and always politely. This will help you build a nice relationship with each customer who walks through your doors.
Looking to start your own Salon? Get the documents you need to get organized and funded here.
Please note: This blog post is for educational purposes only and does not constitute legal advice. Please consult a legal expert to address your specific needs.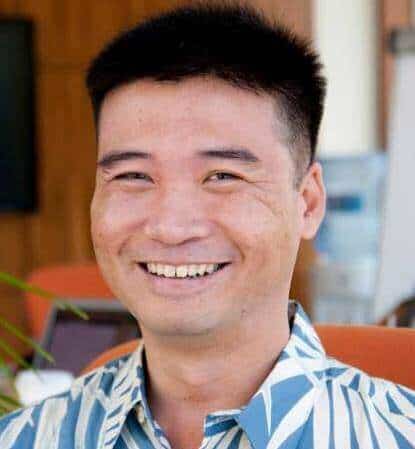 About the author. Entrepreneur and Salon Business Fan.
Hi! I am Shawn and I am a happy individual who happens to be an entrepreneur. I have owned several types of businesses in my life from a coffee shop to an import and export business to an online review business plus a few more and now I create online salon business resources for those interested in starting new ventures. It's demanding work but I love it. I do it for those passionate about their business and their goals. That's why when I meet a salon business owner, I see myself. I know how hard the struggle is to retain clients, find good employees and keep the business growing all while trying to stay competitive.
That's why I created Salon Business Boss: I want to help salon business owners like you build a thriving business that brings you endless joy and supports your ideal lifestyle.