Building a beauty business can be lucrative if you make the right moves. You can take several steps to get started and improve your business to help it grow dramatically. Building a successful beauty business takes time, along with a lot of trial and error. You need the dedication to build an empire and the time to make changes and improve the business.
Key considerations of how you can improve your beauty business should include growing your email list and focusing on targeted social media marketing. Surveying your online store for improvements. Ensure your brand stands out through its unique attributes. Focus on your current customers by building better rapport with them. All of these areas of consideration can help you grow your brand awareness and attract potential customers. 
When you start focusing on your business and taking it more seriously, you will need to think about the goals you have for your business. Your goals will help you understand what you can improve and what areas are working well. All of this takes some trial and error. Once you find out what you want to improve or goals you want to focus on your list may change.
Growing Your Beauty Business Email List
Email marketing is one of the best ways to engage with your customers and keep them in the loop. By running email campaigns, you can ensure your customers get important information regarding your business and allow them to connect with you by clicking through to your website. It is imperative to focus on the content you put out in email campaigns if you want it to be thoughtful and eye-catching.
Growing a company email list isn't something that many beauty gurus think about. However, when you become a business owner, you take it a step beyond beauty. You are now running an empire that needs to establish connections with your clients. You may be wondering how to build and grow an email list? Here are a few ways you can gather clients' emails.
Ask during checkout.
Use Instagram to gather emails.
Create giveaways using emails.
Referral programs.
All of these can be good ways to gather more information on your clients, give back to them through giveaways, and allow them to stay up-to-date with the latest trends. Growing this list does not have to be expensive; in fact, most of these are free ways to elevate your business.
Social Media for your Beauty Business Brand
No matter what type of business you're in, having a social media account is one of the best things you can have as a business owner. Many social media accounts are free and can advertise to existing customers or potential clients.
You can add photos of the recent work you have done, like before and after pictures, or you can focus on new products you buy for your company. Your posts will be a hit once you figure out Facebook and Instagram algorithms and find the right keywords.
*hint* You can use hashtags in the middle of your posts on Instagram, Facebook, and Twitter to highlight details or names. This will help draw attention to each social media post.
Create an Online Beauty Business Store
Although some of your services cannot be purchased online, you can still sell products that fit in with your niche. If you have things like makeup, brushes, hair styling tools, color sets, hair care sets, or other accessories, can they all go on your website?
These stores allow you to create a way to have extra income or revenue for your store. You can attach a link to each social media account and allow customers to buy what you post. It can be one of the most essential steps when looking at how you can improve your beauty business.
Every business should have an online store. On top of selling products, you can also create an easy way to book appointments. This can also be exceptionally handy when you start adding more providers to your business. You may focus on hair appointments but start adding in other employees who focus on lashes, skin, or waxing. An online store or website can allow customers to book specific people and services.
Create a Unique Beauty Business Brand
Every business needs a brand attached. As a new business owner, this may be confusing for you. What is a brand? How can you start building a brand? In short, a brand is a name, image, feeling, or symbol that identifies your company. This is something that will stick with clients and potential customers.
Your business name can be important because it is often what people will remember the most. You will need to pick something short, easy to remember, and super catchy. This seems like a lot of pressure, but your brand identity will fall into place once you find the perfect name.
After choosing a name, you can focus on social media accounts and websites. Focus on aesthetically pleasing pictures that identify what you stand for. Maybe you want to be known for fierce hairstyles, and your website theme is red and black. Perhaps you want to be known for sweet and soft looks, so you choose lilac and white. All of the images and colors will help your brand stand out more than others.
Beauty Business Marketing on Social Media
On every social media platform, there is a way to create ads. This allows you to create a post on Instagram or Facebook and then allow it to reach your target audience. You can create a small or big budget to run these ads and drive traffic to your website. If you have been looking for smaller ways to improve your business, this is a good way to start. However, you should build up your followers and business before doing this. It can be one of the last ways to improve your business.
Learn how you can attract more customers to your salon!
Focus on Loyal Beauty Business Clients
Your focus will be everywhere as a business owner, and sometimes you neglect the loyal clients. This can be especially true if you have employees working in your business. You will be running payroll, focusing on the schedule, and much more. However, you should never neglect your customers. They are what makes your business strong. If you find yourself focusing on too many tasks, it's time to delegate jobs to employees so you can continue your focus on your customers.
Final Thoughts
It's time to start improving your business through small but efficient steps. As you set more goals and complete them, you will find a focus and understand what you need to improve for your business to be successful. Often, finding smaller goals will help you find bigger goals you want to achieve as a business.
Related Questions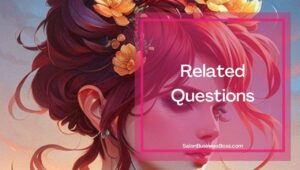 What is the best way to promote a small business?
No matter what size business you run, promoting it is necessary to gain traction. You can promote your small beauty business through social media, emails, blogs, and getting reviews from other clients.
What types of beauty businesses are there?
When you first open a beauty business, you need to pick a niche to stick to. You can choose a beauty business focused on laser hair removal, waxing, hair, makeup, skincare, or lashes. There are hundreds of niches in the beauty industry that will be successful.
How to ensure your business is profitable?
The first thing you need to ensure is that the workflow is good in your business. If something takes too long, it needs to be fixed to be faster and more efficient, which will help your business become profitable. Next, you will need to ensure you are selling quality products and services that customers actually want.
Looking to start your own Salon? Get the documents you need to get organized and funded here.
Please note: This blog post is for educational purposes only and does not constitute legal advice. Please consult a legal expert to address your specific needs.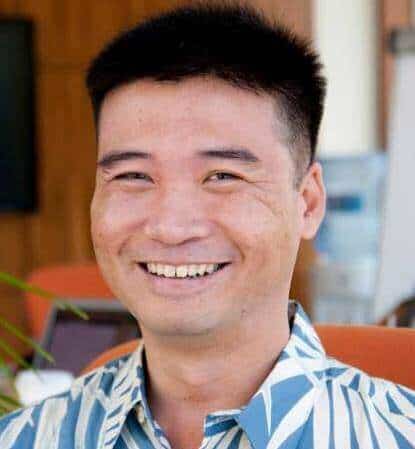 About the author. Entrepreneur and Salon Business Fan.
Hi! I am Shawn and I am a happy individual who happens to be an entrepreneur. I have owned several types of businesses in my life from a coffee shop to an import and export business to an online review business plus a few more and now I create online salon business resources for those interested in starting new ventures. It's demanding work but I love it. I do it for those passionate about their business and their goals. That's why when I meet a salon business owner, I see myself. I know how hard the struggle is to retain clients, find good employees and keep the business growing all while trying to stay competitive.
That's why I created Salon Business Boss: I want to help salon business owners like you build a thriving business that brings you endless joy and supports your ideal lifestyle.