There are few steps you need to follow to start your beauty salon, regardless of the funding that you have. When you're putting together your business plan, you can use it to estimate how much money that you would need to start your business. But what happens if you don't have any capital to begin with? How can you start a beauty salon if you don't have the money to do so?
To open a beauty salon with no money you can start by applying for scholarships to cosmetology school. Utilizing the small business association, applying for grant funding, or looking for investment from trusted friend and family are ways you can help with initial startup funds. Secure a business loan from your bank, and consider selling some assets to get funds for your salon. If you have the space consider setting up a home salon or renting a booth to keep costs low. Finally, know your niche and cater to it.
Within that business plan, make sure you set up your finances—create a business account for your business so you can easily budget. For many of the following options, you will need that budget and bank account to gather the funds you need to start your salon.
While you're building your budget, it's important to note how much you need to spend on each step. But how much money does it take, and what can you do to get that money? Read on to find out more.
How Much Money Does It Take to Open a Salon?
In most cases, if you're searching for a location with enough booths to rent out, a salon is going to cost about $100,000 to $125,000 to start up and $100,000 a year after that. The breakdown is as follows:
Certification: this is an unavoidable cost. You will need to be certified before you open any salon, which means you must go to classes that teach you how to properly style hair or complete any beauty regimen that you desire. In most cases, the cost for this is a one-time cost of $5,000 to $15,000.
Licensure: another unavoidable cost, your annual cost is $100 to $5,000 to keep your business compliant and taxable in the federal government.
Legal Fees and Insurance: you must have insurance to run your business, which means an annual cost of $1,500 to $5,000.
Space, Equipment, Supplies: depending on whether you decide to buy a building or start your salon in your home, you will need to consider this cost. Just your equipment and inventory could cost up to $55,000 for a full set annually.
Marketing: because this varies so much, you could easily spend very little using social media or free website creators. You need to decide how much you want to spend in marketing.
1. Apply for scholarships to cosmetology school.
Because you cannot start your own business without that education, it's imperative you start with your beautician's certification. The American Association of Cosmetology Schools website has more information on where you can attend classes but consider looking into any possible scholarships for this course before application.
2. Utilize the Small Business Association.
In all communities, whether small or large, the Small Business Administration can help in not just helping you find funding opportunities, but providing funding itself. The SBA works with small businesses by providing an SBA loan opportunity. There are several different options for you through the Small Business Association, including 7(a) loans, 504 loans, or microloans, which provide $50,000 or less to start a business or expand one. Benefits include competitive terms, loan counseling and education, and other benefits that you can't get through a different loan set up, like no collateral needed—which is fantastic for someone coming into a new business without any collateral to begin with. Find out more about the funding opportunities at SBA.gov.
3. Apply for grant funding.
In many cases, you may be eligible for funding if you are a woman, a member of a minority group, or a senior. The Small Business Association may also be able to help here, as they often provide grants for small businesses. If you are in a smaller community, try contacting your local government or agencies in your community that provide aid to smaller businesses. Your local chamber of commerce can usually guide you towards grant providers.
4. Find investment in trusted friends and family or secure a bank business loan.
Securing funding through a bank or friends and family are some of your most stable options when starting your own business without any capital. You will need a business plan and your budget before you can be considered for a loan, so make sure you put that together before you pursue that option.
You can also find investment capital through friends and family. While not quite as stable as your bank loan, friends and family usually have easier requirements and pay back plans, along with lower interest rates. Make sure you get a contract in writing with your family and friends, regardless of the amount of money you accept from them.
5. Sell some assets for funding.
This option can be one of the last options you want to consider when trying to gain capital. Selling assets like jewelry or a car can be stressful, so look into other possibilities before you consider this one. If you do, find reputable buyers to get the best money you can out of your assets.
6. Set up your salon at home or rent a booth.
If you want to set up your own location and don't want to purchase a building to do it, it's possible to set up your own salon at home. There are certain hoops to jump through when you're setting up your home salon, so make sure you are compliant with the laws in your community before making this jump.
If you don't want to set it up at home, consider renting a booth. While this does take money—in most cases, a monthly fee—you can start paying from your investment money and build up your client base within that existing salon.
7. Know your niche and cater to it.
Since you're going to be running your salon with just you, it's important to figure out what your best services are. You're not going to be able to provide everything all at once, so find out what you want to do, whether it's just hair cuts and colors, or if you're starting your own nail salon, manicures and pedicures. Just starting out, you're not going to what to provide too much—at least, not until you get a steady income.
By knowing your niche, you can limit the amount of inventory you need and the equipment you're going to use. Those are your highest cost items from day to day, so bringing that down as far as you can will help you save costs in the long run.
Here are some ideas on how you can improve your salon sales!
As you're searching for funding, it's also advisable to talk to other salon owners.
Find out how they got their funding and see if they have any advice—especially the ones who have been in business for a while. Know that the adage "it takes money to make money" is something that will be a factor in your business—if you don't have some capital collected through these revenue streams, you'll have to cut costs somewhere.
How can you increase your profits while you're starting your new business?
There are ways to do so that you can start on from the beginning. Make sure you are pricing your services appropriately—you shouldn't be undercharging for what you can do. Build relationships in your community, like you did talking to other salon owners—they'll be your best allies, whether they are your competition or not. Keep up on your advertising. Most advertising on social media websites and apps are free and simply take some input and work from you, and it can go a long way. Stay organized and stay on target by using your business plan, along with making sure you stay on budget.
Knowing how to use the funds given to you is key.
Your investors, bankers, and anyone else providing the funds for you to start your business from scratch are going to want to see that growth coming out of your business. Make sure you keep good records of that money and where it goes—you never know who might see it and want to invest further in your growing business.
Related Questions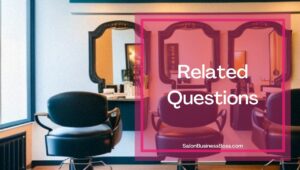 Should I buy my own salon or rent a booth in an existing one?
There are many positives and negatives to purchasing or booth renting, but the main difference between the two is that you would own your business if you started one from scratch, while a booth rental means you are an independent contractor working under another existing business. If you want to work for yourself, both are options for you.
Where do I get the licenses I need to start my salon?
For many of the licenses you need to start your salon, you should check your local government tax office. Your state tax or revenue office can also be of help in determining exactly what you need—also check out the business section on your state tax website for further assistance.
Looking to start your own Salon? Get the documents you need to get organized and funded here.
Please note: This blog post is for educational purposes only and does not constitute legal advice. Please consult a legal expert to address your specific needs.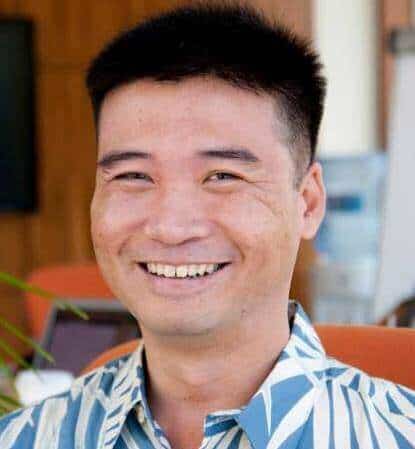 About the author. Entrepreneur and Salon Business Fan.
Hi! I am Shawn and I am a happy individual who happens to be an entrepreneur. I have owned several types of businesses in my life from a coffee shop to an import and export business to an online review business plus a few more and now I create online salon business resources for those interested in starting new ventures. It's demanding work but I love it. I do it for those passionate about their business and their goals. That's why when I meet a salon business owner, I see myself. I know how hard the struggle is to retain clients, find good employees and keep the business growing all while trying to stay competitive.
That's why I created Salon Business Boss: I want to help salon business owners like you build a thriving business that brings you endless joy and supports your ideal lifestyle.