Salons offer their customers a respite from their busy lives. Additionally, salons let clients transform themselves with a haircut, color, manicure, and/or painted nails. Satisfied patrons leave with a feeling of renewal and freshness. You would love to be the maestro who can orchestrate this magic, but you do not have a cosmetology license. No worries.
To open a salon without a cosmetology license in most states your individual stylists will need a cosmetology license, however as an owner you may not need one yourself if you do not work with clients. Check with your local board of cosmetology in your state to get facts. To open a salon, you will also need to develop a business plan, explore financing, find a location, and have equipment and supplies.
Starting your own business is an exciting venture. Salons are places that make people feel good about themselves. These are special places in which we develop relationships in addition to sprucing up ourselves. Continue reading for steps toward new opportunities.
Developing a Business Plan
There are several crucial details that must be included as part of your business plan. Once you have created a business plan, it should be reviewed and updated on a regular basis.
In this first step, which frames all the other components, you need to decide what your business will encompass. If you told ten people you were opening a salon, they would have ten different visions. You need to clarify your own vision.
Answer the following questions as your starting point. Write or type your answers, you will want to review your thoughts again throughout the process. As you answer these questions, you will think of follow-up questions. Jot those down and be sure to respond to those as well.
What goals do you have for your business?
What services will you include?
How many client stations?
Will you be a specialty salon?
What demographics will you look to attract?
What will be the focus of your brand?
How will you market your business? This could redefine your demographics and salon's focus.
Will your employees be on commission, salary, or a combination?
Will you offer workstations for rent?
How many employees do you envision?
Will employees be full time or part time?
Are you looking to purchase an existing salon?
Where and how will you obtain sales forecasting information?
A thorough business plan will assist you in the plethora of decisions you will be making. Referring to your plan will keep you focused. You do not want to make decisions without ensuring they add strength and stability to the business you are framing.
Take the answers to your questions and write a one paragraph overview of your business. Include your mission statement. Add the focus of your salon, which could be a full-service one. Next include who the decision-makers are for the business.
Explanation of Your Salon
In this part of your plan, provide details about your salon. Include specifics about your expected customer base. Incorporate particulars about your branding and how you will market your business. Detail how you will attract and retain clients. Lastly, provide information about the services and products you will provide and sell.
Successful businesses know their competition. This component of your plan needs to acknowledge who your competitors are. Investigate why they are doing well; then provide an analysis of how you will be different from them. If the services you plan to provide are trendy, acknowledge that here. And address how you will be ready for the next style to come along and not become obsolete.
Financing your Business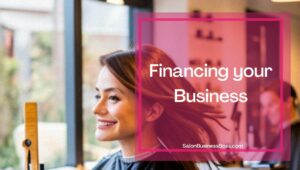 Unless you were a big winner in the lottery, you will need financing to open your salon. With your detailed business plan, you have a great start. Any person or any bank you solicit funding from will want to believe in your vision. You will need to assure investors that your business will be profitable.
If you are purchasing an existing business, they can and should provide you with all their financials. These statements should include three to five years of their business information.
Income statements report revenues and expenses of the business. Data that the business provides to you should include the income from the business by month. Be sure to understand any cyclical changes in income. Develop ways to either level out the business or know how you will save for months with less income.
The existing business should also have a balance sheet. This is a summation of what the business owns or all its assets. Subtracting from the balance sheet will be all the debt or what the business owes to others; liabilities are deducted from the assets.
Lastly the business should provide their cash flow statements. This will show the money received each month versus the money spent each month. A positive cash flow is essential for a successful business.
While this history is extremely important, you also need projections for the future. Most financial institutions will want a forecast for the next five years. Just as the existing business provided you income statements, balance sheets, and cash flow information, you must create these as projections. Another piece of data you need to include explores any capital investments that are needed.
If you are starting a new business, your projections are essential for financing. Perform a market analysis of the area you are exploring. Examine ratios of salons to populations to be sure you do not enter a saturated market. Know your competition.
Whether or not it is an existing or new business, you will need permits and insurance. Check with the town offices for permitting requirements and fees. Your insurance agent should be able to guide you in determining the type and amount of insurance you should carry. Both categories of costs need to be part of your financial information.
Location for your Business
A location that is easy for people to access is vital. Ease of entering and exiting your parking lot needs to be considered. You want to be in a location that has a lot of traffic, so you can entice new customers. However, be sure that it is not difficult to turn in or out of your parking lot. The number of parking spaces you will need depends on the number of workstations inside your facility. Do not forget to include the parking needed for your staff.
Going back to your business plan, how large a salon do you want to own? This will be a key factor in choosing your location. Map out the inside of any facility. The space selected needs to match your business plan and financial forecasts.
Do not sign a lease until you are certain the location meets your needs. Check on what hours and days of the week you can operate. You do not want to find out later that there are restrictions that limit access to your business. Find out what the rent includes and excludes.
Questions to ask include –
Who is responsible for cleaning the sidewalks and parking lot?
Are there commitments to when either of these will be done?
What signage can you have?
Who maintains the outside of the building?
Who is liable for any accidents outside of your salon?
How much rent do you need to pay up front?
Is internet access included in the rent?
Equipment and Supplies
Some of these items will have been included in your financial forecasting. But take the time and include a separate step to list all the supplies and products you need in inventory before you open your salon.
Think through the details of what type of service each workstation will provide. Go back to the sketch you created. Label each part of each station to be sure you have captured all the equipment needed.
Related Questions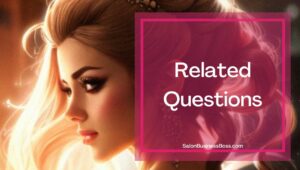 What is the National Accrediting Commission of Career Arts and Sciences?
The National Accrediting Commission of Career Arts and Sciences, NACCAS, is a national organization that certifies postsecondary schools of cosmetology in the United States. They are a not-for-profit group that is acknowledged by the United States Department of Education.
What is a NACCAS school?
A NACCAS schools are accredited educational facilities that teach beauty and cosmetology. These schools are required to meet and maintain expectations detailed by NACCAS. Areas reviewed in the approval process include: the school's curriculum, the quality of instruction, facilities in which classes are held, and the school's decision-making process for admission.
Do I need to attend an accredited school?
Yes, in most states, it is expected that you will successfully complete your coursework at an accredited school before you take your state licensing exam.
 Is an exam required for a cosmetology license?
Yes, most states require a passing grade on a state approved test. States also demand from 1,000 to 2,000 hours of experience in addition to a passing grade.
Looking to start your own Salon? Get the documents you need to get organized and funded here.
Please note: This blog post is for educational purposes only and does not constitute legal advice. Please consult a legal expert to address your specific needs.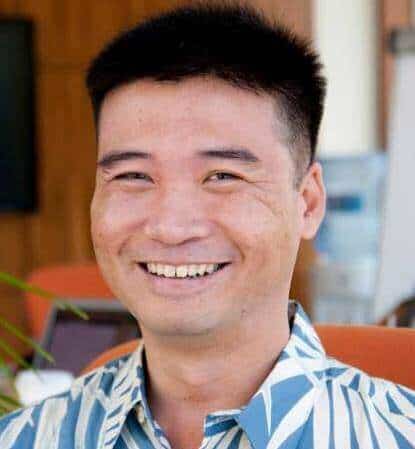 About the author. Entrepreneur and Salon Business Fan.
Hi! I am Shawn and I am a happy individual who happens to be an entrepreneur. I have owned several types of businesses in my life from a coffee shop to an import and export business to an online review business plus a few more and now I create online salon business resources for those interested in starting new ventures. It's demanding work but I love it. I do it for those passionate about their business and their goals. That's why when I meet a salon business owner, I see myself. I know how hard the struggle is to retain clients, find good employees and keep the business growing all while trying to stay competitive.
That's why I created Salon Business Boss: I want to help salon business owners like you build a thriving business that brings you endless joy and supports your ideal lifestyle.