When you are trying to think about a clever salon business name, it can seem like an impossible task. Other times business owners come up with a name instantly and realize it has been taken. It can be hard to find a name you want to create a business identity around, and it is crucial to not rush the process. You might find inspiration and find a clever salon business name that you fall in love with one night. If you are a new Salon Owner, or are thinking about opening a Salon, you are probably thinking about what to name your new business.
Some clever salon names are "Nail Craze", "Envy Nails", "(Name) Beauty Bar", "Simple Cuts", or "Hair Fanatics". You can also register the Salon Business in your own name. Keep in mind the name of your salon reflect the type of salon you are starting and the clients you work with.
Learning how to find the right name for your busy salon is not as easy as you may think. It can take tons of time because this will represent your salon, and you want it to be a brand-able name. This will be the first impression of your business and what most customers will remember. If the name is too long or not catchy enough, it may go unnoticed by potential customers.
Tips for to Choosing the Right Name
The first thing you need to think about is your industry. Clever salon names should indicate what type of services you provide. Are you a nail salon? Hair salon? Perhaps you do facials, waxing, and nails? All of the services you provide can help you pick out a name that represents your company.
Some salons provide waxing services/body scrubs, and then you can name your salon things like:
Sugarlicious Spa
Waxing Queen
Everyday Wax
Other salons like a tanning salon will have very different names you can choose from. The type of salon you plan to run will determine which type of name you should choose from. Here are three ideas for a tanning salon.
Hawaiian Tan Co.
Bronzed Tanning Salon
Glow Glitter Tans
All of these can be a fantastic starting place for your clever salon name. If you need extra help or are unsure what kind of salon you want, think about the schooling you did and the most basic service you want to provide. You can add on additional services later on.
Clever Salon Business Names To Choose From
In the salon industry you will notice several niches. There are hair salons, nail salons, tanning salons and waxing salons. Here are a few clever names for each industry.
Hair Salons
Simple Cuts
Hair Fanatic
Impeccable Cuts
Styling Do's
603 Hair Salon (use your local area code)
Hair To Stay Salon
Hair To Please Salon
(Your Name) Salon
Nail Salons
Nail Craze
Envy Nails
Tip Toe Salon
Prancing Nails
Polished Nail Co
Tanning Salons
Hawaiian Tan Co.
Bronzed Tanning Salon
Glow Glitter Tans
Time To Glow
Waxing Salons
(Your name) Beauty Bar
Sugarlicious Spa
Waxing Queen
Everyday Wax
When in double you can use your name until you find one you fall in love with. Many salons offer multiple services or add-ons, it is okay to choose the main service you provide and pick a name based around that.
Learn how to market your salon business!
What Makes a Good Salon Name?
Potential customers will see your salon name, and they will either remember you, shop with you, or forget about the name altogether. Of course, you don't want anyone to forget your name, but it could happen if it is too long or complicated. So, what makes a good name?
Every clever business name should be easy to pronounce and read. This means more potential customers can walk by and read your name and remember it later on. It makes a good impression on the everyday person. Clever salon names should also tell a story, it should describe what you think about your business and what services you provide. It gives some sort of hint at the environment a customer will walk into.
Salon names should be distinct from others in the local area, so you must check out your competition and understand what names other businesses use. You want to be different and yet still compete with the others.
When in doubt, come up with a list of clever names that you love and take votes. Find a group of close friends and get their input. If one name stands out the most and has more votes than the others, it may make an excellent salon name for your company.
Create a Name Based On Your Mission
When you decide to become a business owner, you will need to focus on one thing. What is the essence of your business? What is your mission? Every good business has a mission statement, and this is something that your company strives for. Everyone who works for you will have to stick to this mission.
If you are stuck on picking a name for your business, first, write out your mission statement for your business. Is your goal to make every customer feel beautiful? Or maybe you want to focus on eco-friendly services and donate a portion of every purchase to your favorite charity.
Whatever it is, write it out. You may find a common theme or common words that resonate with your mission statement. Take one of these words and use it as a business name.
Business name examples from salon mission statements:
Sustainable Cuts
Natural Tans
Naturally Made Beauty
These names can be great for a hair salon owner who only uses sustainable or organic hair products or tans that don't use chemicals or an esthetician who focuses on natural beauty. All of these names are based on a mission statement of using natural products and emphasizing a customer's natural beauty.
Checking Salon Name Availability
Once you find out the name you want for your business, one of the biggest mistakes a new business owner makes is not checking it out. This may be a super clever name, but someone else in the neighborhood has it already. You also won't want anything that sounds similar to another. You can easily hop online and start researching the name you want to see if anyone else has it; if they do, you may want to rethink the business name or alter it.
Ideally, your name or domain name should be short without hyphens or slashes. You want customers to find your website as easily as they remember your name. Finding an available domain will be essential to naming your business too. Every website and social media account connected to your brand should have similar and available names.
Register Your Business
Every state will have a different website and to protect your new business name you should register with your state website. If your business is an LLC you will need to register the business itself and include the name with the business. Some business owners may not want to share their business name with anyone else in their state or country, if that is something you are interested in you will have to trademark the name.
Create Other Similar Names for Social Media
If you are really obsessed with a name for your business and it isn't trademarked or used anywhere online, you may go for it. However,  millions of people use social media, and your business name may be taken on things like Instagram, Pinterest, and TikTok. You will have to find similar names that can connect with your business name. This can make it tricky to choose a name, but the best thing about using social media accounts with similar names is that you can connect it directly to your official website.
Final Thoughts
No matter what industry you are in, finding a clever business name is one of the first steps you can take. There are tons of fun salon names for stylists that can help your business stand out. If you need more help, get your family and friends involved. They may help you pick out something that stands out the most. You must pick something that represents your business mission statement and essence.
Related Questions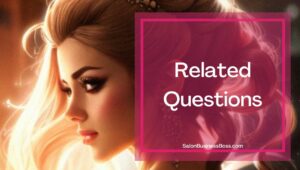 How long does it take to create a business name?
You may want to rush this process, but it is essential to take your time. It can take between 6 weeks and 6 months to find the perfect name for your business. Keep in mind that you can always change the name later on if you want to rebrand.
How do you know if a name is already taken?
The first thing you can do is simply Google the name you want. If a business pops up, it is already trademarked. The next thing you can do is check the Federal Trademark Records to see if anyone has trademarked the name. If they haven't, you can trademark the business name before anyone else does.
Should my business have a logo?
Part of a brand image is having a logo; it can help create a trustworthy feeling about your brand and validate your professionalism. The best way to create a logo is to hire a professional who can make your vision come to life.
Looking to start your own Salon? Get the documents you need to get organized and funded here.
Please note: This blog post is for educational purposes only and does not constitute legal advice. Please consult a legal expert to address your specific needs.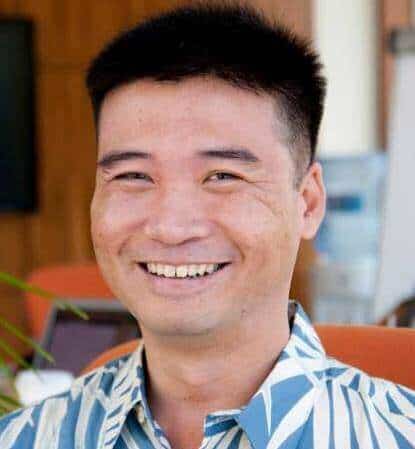 About the author. Entrepreneur and Salon Business Fan.
Hi! I am Shawn and I am a happy individual who happens to be an entrepreneur. I have owned several types of businesses in my life from a coffee shop to an import and export business to an online review business plus a few more and now I create online salon business resources for those interested in starting new ventures. It's demanding work but I love it. I do it for those passionate about their business and their goals. That's why when I meet a salon business owner, I see myself. I know how hard the struggle is to retain clients, find good employees and keep the business growing all while trying to stay competitive.
That's why I created Salon Business Boss: I want to help salon business owners like you build a thriving business that brings you endless joy and supports your ideal lifestyle.