Once you have everything ready for your beauty business you need to actually get into the details and action. Creating phenomenal products is half the battle; you need to create an effective marketing strategy to start moving them off the shelves and into the hands of consumers.
To market your beauty business consider creating a community, believe in the power of testimonials, and get creative with content marketing. Work on the right social media platforms for your business and construct an easy to navigate website. Monitor ad and email campaign performance. Gather public mentions of on a press page. Utilize micro-influencers. Collaborate with local businesses. Create a personal brand to work with your business brand.
Continue reading as we explore these "dos and don'ts" for your beauty business. These tips will help you create a bulletproof marketing plan that, when followed consistently, will pay off in the long term.
Do: Create a Beauty Community for Your Business
Creating communities on social media and online forums will help you explore the voice of your brand and allow consumers to socialize regarding your products. These areas allow them to share:
Feedback on products
Inspiration from your products
Beauty tips and tricks with other consumers
In these areas you can offer exclusive promotions and offers. This encourages customers to take advantage of these free communities and increases sales.
Communicating with them on these platforms lets them feel like they are insiders or VIPs, and customers are more likely to feel kinship with your business.
Keep in mind that these communities are a way to retain customers and strengthen your connection with them. You should not be blatantly advertising here, but rather letting the community connect over the products they already love.
Don't: Overlook the Power of Testimonials
Allowing customers to post reviews on product pages will help you sell products. New shoppers are more likely to trust a product or service when there are testimonials easing their concerns.
If you find testimonials in places other than your product page you can ask the author for permission to share it on your site. This keeps everything that consumers need in one specific location, shortening their research process.
Because beauty businesses rely heavily on aesthetics and visual appeal, encourage reviewers to include images.
If you are selling products you can even encourage buyers to leave a review after use. This is as simple as adding a "thank-you" card in with their items or following up with an email. Just make sure you are not appearing to coerce them into an inauthentic review.
Do: Get Creative with Your Social Media Content
Online content marketing is one of the most effective ways to promote your business, save on marketing costs, and encourage organic growth.
Some ideas for content marketing include:
Creating how to videos for makeup application or skin care routines
Creating subscription lists for email and text updates
Going live to engage in real-time
Surveying customers through interactive content or questioning captions
Connecting with others in the beauty industry
You can put your own spin on almost any generic social media post, from collaborations to simple "before and after" posts. Giveaways are a great way to grow your business while taking advantage of social media pull.
If you do not have faith in your ability to stay consistent with creative content then create a schedule and then plan posts using software like Planoly.
Make sure you are available to respond to customers on social media platforms at appropriate times. Messages are quickly replacing emails, and timely responses should always be a priority.
Don't: Assume Every Social Media Works the Same
Not every social media will work with your beauty business. You should consider your customer base and where their presence is strongest.
While there is no harm in creating social media accounts on multiple platforms, you will have more success with your business by focusing marketing strategies on the platforms with the heaviest influence.
Posting the wrong content can have a negative impact on your brand. For example, users on Instagram primarily seek still-shots, but you can always link your Instagram posts to longer "how-to" videos on your business's YouTube page.
If your audience is younger then you will not have as much success marketing on Facebook as you would other social media pages.
Do the appropriate research to understand the demographics on each platform as well as what forms of content do best. This will help you create a stronger marketing plan that also covers more ground.
Check out these awesome facebook post ideas for your hair salon.
Do: Create Intuitive Websites for Desktop and Mobile
Beyond having social media accounts for your beauty business, you need to have a website that performs well on both desktops and mobile. This website should:
Have short page loading times (ideally 3 to 5 seconds or less)
Be easy to navigate
Have appropriate formatting depending on the device used
Your website is where the consumer's journey ends, and all your social media accounts should default back to this site. This is where you can have:
Your business blog
Your online store
Other relevant information
Do not skimp on the mobile optimization of your site; most consumers will be looking at your page from their phone, and easy navigation is essential to hold their attention.
Don't: Ignore Campaign Performance Stats
You should be evaluating the performance of marketing campaigns and advertisements often. The easiest way to do this is by using Google Analytics and Search Console to track and monitor the health of your website, but site surveys can offer some personalized insight.
Looking at the numbers can give you a different impression than the one you have in your head. While it can be easier to go with how you feel about a campaign, a quick look at the stats will keep you grounded and prevent emotions from skewing your marketing strategies.
Do: Create a Press Page for Business Mentions
Creating a press section for you website gives you an area to accumulate:
News regarding your business
Mentions of your brand
Interviews
Press articles
Reviews
Awards
You can add whatever you need here for consumers to get a quick look at your presence, and you will not need to direct them very far to find it.
A designated press page is also the perfect space to store information for journalists or websites to use when reporting on your brand, including logos, your mission statement, or any other basic information.
Don't: Underestimate Micro-Influencers
The push towards influencers over celebrities has been strong in recent years, but micro-influencers are often overlooked for their more popular colleagues.
The truth is that micro-influencers can have a stronger influence on your business than those with a larger following. Micro-influencers tend to fit in specific niches and have more direct communication with their follower base.
The cost to collaborate with micro-influencers is usually significantly less than working with bigger names, and you likely have a greater opportunity to build a lasting relationship in which the two of you can grow.
Do: Collaborate with Local Businesses
If you are a smaller business then look to local businesses to leave business cards, flyers, and even samples of your product.
You can contact local spa or hospitality businesses regarding a collaboration, allowing them to exclusively use, recommend, and even sell your products for a discount.
Collaborating with local businesses creates a consistent corporate connection, and it allows you to tap into their consumer base.
Don't: Fail to Create a Personal Brand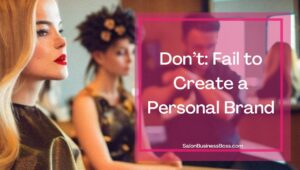 Your personal brand will live long after your beauty brand, and it will allow you to involve customers on any additional ventures you travel out on. Creating a personal brand also brings a human face to a beauty business, adding another point of connection for consumers.
Your personal brand does not need to be directly linked to your beauty business, but you should connect in some way.
Focus on bringing humanity to a business by:
Sharing your story
Connecting with consumers
Talking about your motivations and your personal journey
While individuals were advised to steer clear of businesses before, this is what helps separate them now. Do not be scared to speak out on your beliefs, including commenting on societal issues that your customers may be affected by.
Related Questions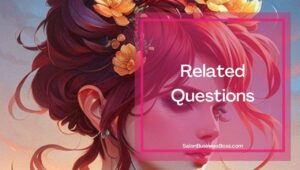 Which social media outlets are most effective for beauty businesses?
Visual social media sites like Instagram and TikTok automatically lean toward the appeal of beauty products, but sites like Facebook allow you to create free business pages. You will get the most out of social media by creating a presence on as many sites as possible and linking them all back to an independent business page.
What should I post if I do not have any content ideas?
Keep a few staple posts around to use when your ideas run out. Creating specific schedules for content (such as "how to" videos on a specific day) will help you spread content out. Avoid spamming or oversharing, and cut back on your daily posts once your brand is established.
How long does it take for marketing to pay off?
It can take up to six months to see any major payoffs from your marketing strategies, so stay patient and keep moving forward during this time. Staying optimistic and sticking to your plan is essential for success, and losing sight of your goal can be devastating to your business.
Looking to start your own Salon? Get the documents you need to get organized and funded here.
Please note: This blog post is for educational purposes only and does not constitute legal advice. Please consult a legal expert to address your specific needs.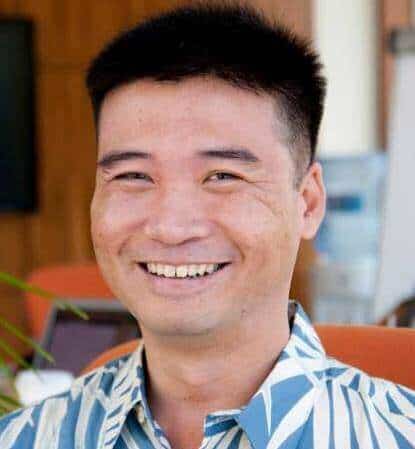 About the author. Entrepreneur and Salon Business Fan.
Hi! I am Shawn and I am a happy individual who happens to be an entrepreneur. I have owned several types of businesses in my life from a coffee shop to an import and export business to an online review business plus a few more and now I create online salon business resources for those interested in starting new ventures. It's demanding work but I love it. I do it for those passionate about their business and their goals. That's why when I meet a salon business owner, I see myself. I know how hard the struggle is to retain clients, find good employees and keep the business growing all while trying to stay competitive.
That's why I created Salon Business Boss: I want to help salon business owners like you build a thriving business that brings you endless joy and supports your ideal lifestyle.