Social media, when used correctly, can be an integral part of promoting your salon business. Unlike TV ads, which can be expensive, using social media can be cheap, if not free. There are many ways you can use social media pages to promote your salon and I will show you several ways to do it. However, this is by no means an exhaustive list. There are many other things that you can do.
The three best hair salon facebook post ideas are:
• Introduce Your Team and Salon
• Before and After Photos
• Connect with Your Community.
First lets understand that your posts should be tailored to specific platforms
There are many platforms on the Internet that have different purposes and different audiences. Your posts should be tailored to the audiences of those platforms. Take LinkedIn for example. Its primary audiences are job seekers and business owners. You can use it not only to recruit stylists, but you can also use it to increase your business. Everyone wants to look their best for their job interviews, meetings, or major conferences where there are networking opportunities.
Facebook's audience skews older and TikTok's audience skews younger. Older people will want their haircuts for special occasions like weddings and family gatherings. Teens and young adults will be looking forward to things like proms and graduations. This is just a generalization but it should help you get an idea of what to promote on each platform.
Then there are image-focused sites like Instagram. They will be handy for promoting your business by using before and after pictures. Youtube can also be used for similar purposes. We'll get to that later but first, we need to talk about introductions.
Post idea 1: Posts Introducing Your Team and Salon
Before you start posting things on your social media pages, you should introduce yourself. Take a few pictures looking your best. After all, you want people to think you have a good style. No one's going to want to get a haircut from someone who does not care about their own appearance.
Your introduction should include several things. For starters, it should tell people who you are as a person. Explain why you wanted to be a salon owner and what you want to contribute to the community. You should explain how you're connected to the community. Add in some fun things like your hobbies, favorite sports teams (preferably the sports team preferred by your community even if it's not). Don't be afraid to say some things about your family if they are comfortable with that (even allow your kids a say in what you post).
You should have your employees also post their bios and anything they're comfortable with (as long as their pots are appropriate.
Your first few social media posts should also have practical information. Explain how much experience you and your employees have cutting hair, doing nails, and anything else your salon is doing. You'll also want pictures of the interior of your salon. Show off how clean and inviting it is. 
Every social media page should have a stickied post containing vital information. To understand what I mean by vital, think about things you want to know when you're looking into going somewhere new, salon, or otherwise. You want to know things like the address, hours and contact information. No one likes being lost on a drive or trying to piece this information together from a bunch of pages. Whatever site they go on, they want to see that information immediately. You should also have a photo of the exterior of your business. That way, people can identify it on the drive on the off chance their GPS is on the fritz.
Post idea 2: Before and After Photos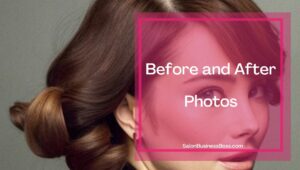 One of the most important things for your social media pages, particularly the image-based ones like Instagram or Facebook, are the before and after photos. People want to see the results of your work before they start scheduling appointments. On Instagram, you can use the carousel option. With it, you can show your work step-by-step.
You'll want to focus on getting pictures from the back. People are more likely to consent to pictures if their faces aren't in the pictures. If they do want their faces photographed, you'll have to get their permission.
With your before and after photos, you should also encourage your clients to give testimonials that you can post under the pictures. You may be able to encourage people to leave testimonials with a small discount or a free product. Something from your dead stock. People always like getting things for free.
Make sure your clients use your salon in a hashtag and a link to your salon's social media page so when their followers read it, they know where they got the haircut.
Post idea 3: Posts Connecting with Your Community
As a small business, you don't have the advantage of brand recognition like a salon chain like Great Clips. But this does have another advantage if you can leverage it. Chains are often seen as faceless. They are perceived as not having a connection to the community.
In contrast, local businesses can more effectively integrate themselves into the community, often using social media. You can get involved in local events and festivals, even if it is something as simple as taking a picture of you going to them.
If there is a major charitable cause going on locally, like a kid needing a wheelchair van, you can do something like promote the GoFundMe and/or have a collection jar for it. You should get permission for it though. While most parents are happy to accept help, since you might end up posting pictures, you'll have to get permission to cover your legal bases.
And nothing brings a community together like sports. If the local sports team is going to the playoffs, be sure to show your support. Post yourself and your employees wearing shirts celebrating the team. If your community is big into high school sports, you can post support for the team and if needed, a way to support them
Don't forget the simple things like wishing your customers a happy holiday when the holidays come around. It's a free public relations win.
Related Questions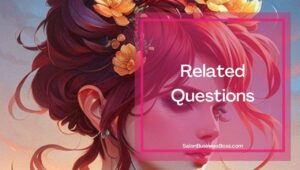 1. What is the most important advice you can give?
At a certain point, social media has diminishing returns. You should avoid spending too much time on social media. Though it is important, as an owner, your priority should be what is going on inside the physical space, not hanging out in your office on the computer.
2. What are some things to avoid?
If you're not marketing to a specific political group already, you should avoid taking stances on major controversial issues. It just leads to having to spend time moderating discussions. Leave the debates to the debate groups.
You should also avoid getting too personal. Sometimes, businesses try to get personal on social media and it ends up coming off as weird rather than cute.
3. Are there other places I can post?
On Facebook, there are groups dedicated to local small businesses. You can use them to your advantage. You can use them to your advantage. In most areas, there are generic "Promote your small business" groups. There are also groups specifically dedicated to salons.​
​
Looking to start your own Salon? Get the documents you need to get organized and funded here.
Please note: This blog post is for educational purposes only and does not constitute legal advice. Please consult a legal expert to address your specific needs.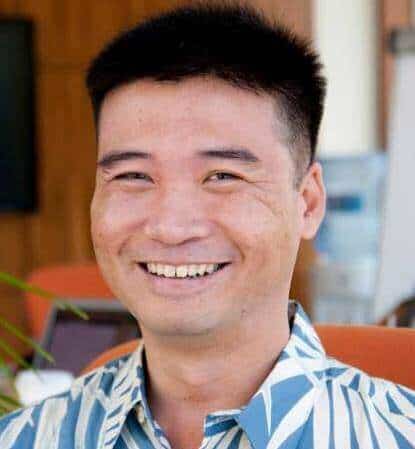 About the author. Entrepreneur and Salon Business Fan.
Hi! I am Shawn and I am a happy individual who happens to be an entrepreneur. I have owned several types of businesses in my life from a coffee shop to an import and export business to an online review business plus a few more and now I create online salon business resources for those interested in starting new ventures. It's demanding work but I love it. I do it for those passionate about their business and their goals. That's why when I meet a salon business owner, I see myself. I know how hard the struggle is to retain clients, find good employees and keep the business growing all while trying to stay competitive.
That's why I created Salon Business Boss: I want to help salon business owners like you build a thriving business that brings you endless joy and supports your ideal lifestyle.