Stating that the beauty and cosmetics industry is prospering would be a huge understatement! Today, this sector is worth over $511B  — with an annual compounded growth rate of 4.75% worldwide. More so, the industry is expected to far exceed $716B by 2025. 
But, given the crescent popularity, many have seen an opportunity to invest in this sector. As a result, the competition is more challenging than ever. So, companies must develop innovative, effective, and efficient marketing strategies that will break through the clutter and reach their desired audience. 
How? Through digital content strategies! 
The best beauty content marketing strategies you can employ today include:
Flawless branding
Developing a solid online presence
Drafting a content calendar
Working towards building a community
Taking advantage of user-generated content
Finding new customers through social listening 
Developing an effective SEO strategy 
Below, we will go over each of these seven content strategies that will help you generate more leads to boost your brand and increase profits.
What is Content Strategy?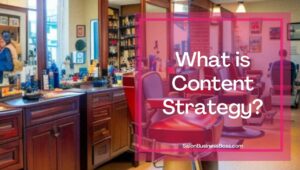 First things, first. Before we go into detail on which strategies could help you reach broader audiences and increase profits for your beauty or cosmetics brand, you need to understand what a content strategy is. 
Content strategy is the continuous process of turning business objectives and goals into a method that uses content as a primary means to accomplish said goals. 
In other words, your content strategy will guide the creation, delivery, and governance of your content (i.e., messages, images, videos, audio.) But, a content strategy is not just about what you post, tweet, or publish. 
A good content strategy weighs in the following factors: 
• Information — includes the actual content of your message.
• Context — considers the target audience, the purpose of your content, and why it is published.
• Form — concerns the content's text, graphics, audio, video, interactive, and so on.  
• Medium — relates to the channel in which the content is being published and how it interacts with your message/audience. 
As a content strategist, you must understand the overall goals of your salon or beauty brand and know why and how you are contributing to reach those goals. After all, the right content without a purpose or reason to be won't drive consistent results. 
Now that you understand what content marketing strategies are all about, we can dive into the seven best content marketing strategies for your beauty business:
1. Flawless branding
Before you head out to make any plans or roll out any content marketing strategy, you first need to make sure your beauty business's branding is flawless. Why? Simple. Branding allows you to make a memorable impression on customers and sets your brand apart from the competition. 
More so, strong branding enables meaningful relationships with customers by promoting brand recognition and adds value to your company. Think about it, would you buy a label-less shampoo from the store or walk into a salon with a sketchy sign instead of a professional-looking logo?
Your answer is most likely no. And this is why your company's branding needs to be flawless! So, make sure you have: an original logo, consistent color palette, a go-to font (or custom typography), a unique voice/tone, a powerful brand personality, and icons/symbols to bring everything together. 
2. Developing a solid online presence
Once branding is taking care of, you can move on to developing a solid online presence. However, this does not mean your beauty brand has to have a profile on every social media platform. Or that you need to invest thousands of dollars in digital ads. 
Developing a solid online presence has more to do with building a user-friendly and aesthetically pleasing website optimized for conversions. While also selecting the best social media channels for your business based on whom you want to target and what would be the most efficient channel to communicate with them to get your message across. 
For instance, you do not need a Twitter account if you are looking to target Generation Z. And you certainly wouldn't advertise a luxurious high-end spa experience through a series of TikTok videos.  
Your online strategy should be customized to your specific needs. Choose suitable platforms for your business goals and work on delivering strong, clear content that follows your branding and that your target audience can relate to. 
How to use Instagram to market your salon!
3. Drafting a content calendar
A content calendar is essentially a marketing planner that maps out when and where you are publishing your content. Having a content calendar is a very powerful tool. It is crucial if you want your content marketing plan to succeed!
Content calendars keep you aligned and focused — especially when drafting digital campaigns. As you know, the digital world moves very quickly, and what is trending today might not be trending next week. Thus, depending on your business' needs, a weekly (or monthly) content calendar allows you to organize your teams' workflow and helps you stay relevant. 
It also encourages you to explore different mediums and allows you to cross-promote your products and services. Whether blog posts, status updates, behind-the-scenes videos, promotional events, product launches, or partnerships, a content calendar will help you reach your marketing goals more effectively. 
4. Working towards building a community
Content strategies are all about building strong connections, and with strong connections come devoted customers that form a community. In the beauty and cosmetics industry, having a loyal community is imperative if you want to succeed. 
Cosmetic and beauty companies must take advantage of society's appetite for sharing experiences and voicing their opinions. To do so, you must encourage two-way communications with your followers and customers. Of course, this will not happen overnight. But, if you work hard towards building a community sooner rather than later, you'll have an army of followers to advocate for you and your company. 
5. Taking advantage of user-generated content
It might seem like a no-brainer but, happy customers are the best type of advertisement there is! What makes this content great is that the post, tweet, video, it tagged photo is 100% authentic. It is an individual and unbiased testimonial of your products or services. Nothing gives more credibility than organic content. 
And this is why peer-to-peer platforms and crowd-sourced review sites such as Yelp or TripAdvisor have become so popular in the last ten years. 
Thus, encourage your clients to follow you on social media and be part of your digital community. Ask them to share their experience and opinions of your brand with others. In return, you can offer discounts or special services. Remember, people are more likely to do something when they are getting something in return.
6. Finding new customers through social listening 
Social listening is a system where you monitor your company's online presence by examining and interpreting online conversations regarding your brand, its products/services, competitors, and more. 
Choose keywords that are relevant to your brand or that pertain to what your beauty company offers. For example, search "YourBrandName" or "skincare routine," "best hair products," "massage therapists near your area," and see what people are saying and what results are being shown. 
Then, target those customers by providing answers to what they are searching for and by including those keywords into your social media profiles and website's copy. By doing so, you will be able to target more leads and ultimately reel in more customers.
7. Developing an effective SEO strategy 
Social listening is a good place to start, but if you want to truly convert leads into potential customers, you need to develop an effective SEO strategy that positions your brand at the top of search engine searches. 
And while SEO is a very complex technique, there are minor things you can do that can help you better position your brand on search engines, such as:
Creating a link-building plan.

Compressing media files before publishing or uploading them to your site.

Consistently and effectively using keywords throughout your communication. 

Updating your website's content on a regular basis. 

Setting up Google Analytics to monitor traffic. 
As you can see, there are many content marketing strategies that can help you position your company, generate brand awareness, connect with your audience, and ultimately boost your profits. The key is to find the right mix of strategies that will work best for your beauty business. 
Related Questions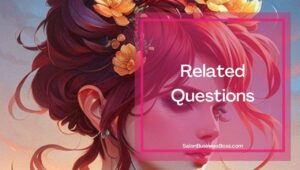 1. Why is it important to have a content marketing strategy for my salon?
A content marketing strategy is essential for your salon to succeed in today's digital-ruled world. Not only does a content strategy allow you to align your goals and objectives and implement strategies that will help you achieve them. In addition, a good content marketing strategy will:
Allow you to reach wider audiences

Help you convert leads into clients

Promote your salon products and services effectively and efficiently

Build a loyal community of customers and brand advocates
2. How much should my beauty salon invest in marketing?
There is no definitive answer as to how much of your salon's budget should go towards marketing. Nonetheless, most businesses invest between 6.5%-8.5% of their total revenue in marketing every year. 
However, recent reports show that companies within the cosmetics industry, such as salons and spas, tend to invest even more — 11%-18% of their income. ​
Looking to start your own Salon? Get the documents you need to get organized and funded here.
Please note: This blog post is for educational purposes only and does not constitute legal advice. Please consult a legal expert to address your specific needs.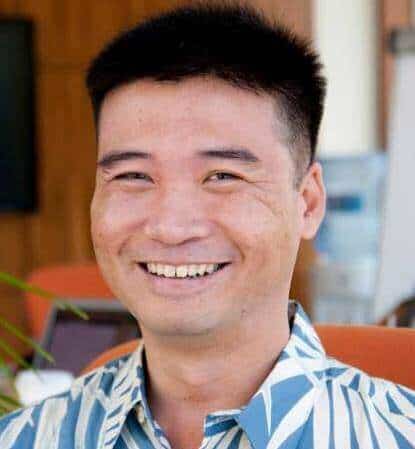 About the author. Entrepreneur and Salon Business Fan.
Hi! I am Shawn and I am a happy individual who happens to be an entrepreneur. I have owned several types of businesses in my life from a coffee shop to an import and export business to an online review business plus a few more and now I create online salon business resources for those interested in starting new ventures. It's demanding work but I love it. I do it for those passionate about their business and their goals. That's why when I meet a salon business owner, I see myself. I know how hard the struggle is to retain clients, find good employees and keep the business growing all while trying to stay competitive.
That's why I created Salon Business Boss: I want to help salon business owners like you build a thriving business that brings you endless joy and supports your ideal lifestyle.