It doesn't matter whether you're an experienced business professional or someone just starting out in the industry—knowing what to expect when you start your own hair salon is key to your salon's success. Following the checklist below can help you prepare for not just what happens now, but what happens next.
When opening a salon, first, you will need to create the salon business plan and open the appropriate accounts to operate your salon. You will then need to obtain the appropriate licenses for the salon, which will vary by state. The location then needs to be selected, equipment purchased and installed, as well as hiring stylists or decide on renting out the salon booths. Once those are in place you will need to market your business and get clients into utilize your services. Finally, you will need to analyze what is working for your salon and make changes to find solutions to challenges you have faced in the beginning.
Following a checklist like this may not just help you organize your business, but help you secure your success—make sure you have everything you need before you start by following the tips and tricks below.
1. Creating the business plan and opening the appropriate accounts.
Whether you're starting a coffee shop, a retail store, or a hair salon, you need to start with the basics in your business plan. This is the document that explains everything you want to do in your salon, including how you intend to operate it, how your finances are broken down, how you intend to market it, and most importantly, your hair salon's name.
Along with your business plan, you need to establish your budget. This is a great time to consider your business structure and whether you want to establish an LLC, or limited liability company. In most cases, this is the best structure for your hair salon, as it limits the amount of liability on your personal funds and protects your personal finances from any issues that may arise with your business. After making that decision, you should create your own business banking account to further solidify the difference between you and your business as taxable entities.
Along with your legal structure, make sure you outline how you want to insure your business. Before you even start you should have insurance lined up—lapsing on insurance could mean fines or even removal of your license. Consider hiring on legal assistance as you consider creating your own business.
Within your business plan, you should also consider the employee model you wish to follow as a hair salon. There are two options for most hair salons—hiring employees or renting booths. If you are hiring employees, they will pay to you a commission for their work—50 percent on average. You pay their wages, do their taxes, and provide insurance. If you wish to rent out your booths, you become more of a landlord instead of a boss—they pay you for the space in your salon, while they are independent contractors who do their own taxes and carry their own insurance. It's up to you to decide which version is best for you.
Along with your employee structure, you should consider how you want to run your business. What will the day-to-day operations look like, and who is going to run it? Will it be you or a salon manager? You should also consider your hair salon's name and make sure that no one else already is doing business under that name. Learn more by visiting the U.S. Small Business Administration website.
Lastly, you should consider your mission statement and philosophy. You want to run your business for a reason, and you should put that to pen and paper—write down all the reasons you want to create your hair salon and formulate what your business stands for. Stick with that as you make business decisions to really bolster your vision in your salon.
2. Obtaining the required salon operating licenses.
Because a hair salon is a service industry job that revolves around health and beauty, you will need to get several licenses to run your salon. After creating your business plan, you should be aware of the ones you need, so here is a quick rundown of the licenses your hair salon is required to have.
Cosmetology or beautician's license OR salon manager license. If you plan to be an active stylist in your salon, you must have one of these, depending on your state. If you intend on simply running the salon, you only need the salon manager license. The former requires you to attend classes and graduate from a beauty school. The American Association of Cosmetology Schools website has more information on where you can attend to receive this license.
Federal Employer Identification Number. This is so the Internal Revenue Service can collect sales tax. More information can be found at the Internal Revenue Service website.
Certificate of Occupancy. Be aware of this license, because you'll need it when you get a physical location. This license is acquired through your local government.
Seller permit or vendor license. Eight percent of your salon's income comes from retail sales. Find out more about the vendor license by visiting the S. Small Business Administration's website.
3. Choosing a location for the salon.
Finding your location is next on the list and is one of the most challenging. Consider using a real estate agent to help find commercial properties in your area or your chosen community. Also consider your competition—where are they located? Are they too close? Are you oversaturating the population with too many hair salons? Also consider foot traffic and whether it's achievable with your location.
At this point, you should pursue your certificate of occupancy after deciding on your location. You may also need additional permits depending on your building, like zoning and building licenses.
4. Buying salon equipment.
Your equipment is what turns your hair salon into something functional. While you need your shears, capes, brushes and clips, you will also need to make sure you have your chairs and booths installed, along with your sinks and even your décor.
When you're shopping for your equipment, don't forget any of the amenities you'd like to provide. Your stylists are going to want towels, shampoo, conditioner, etc. for use on their customers, so you can include those items within your equipment purchasing list.
5. Hiring your stylists or renting out your booths.
As you decided in your business plan, this is the time to find your stylists. Whether you're hiring as employees or renting out your booths, make sure you are promoting a great work environment with competitive rates among the stylists in your community.
Make sure you communicate with your stylists, regardless of whether they are independent contractors or employees. The better you communicate, the more you know what they need, and you create a good relationship from the start. They'll be more willing to share with you their concerns as you continue to make business decisions.
Learn effective content marketing strategies for your salon business!
6. Market the Salon to increase business.
Link up with your local chamber of commerce or work with local businesses to promote the opening of your new hair salon. Small businesses stick together, so work with them to help create hype before your grand opening.
Once you've made your grand opening, make sure you set up your own website and social media pages. While they are inexpensive, they can help massively with bringing more people into your shop long after the ribbon has been cut.
7. Analyze the challenges you have and make changes.
Your business is an ever growing and changing business. While you go through this process, make sure you note what worked and what didn't work. If things changed in your business plan, note it—and make changes accordingly. It's impossible to plan for everything beforehand, but making sure you can weather the storm and make things work as you go only bodes well for you and your business as you continue down the road to success.
Related Questions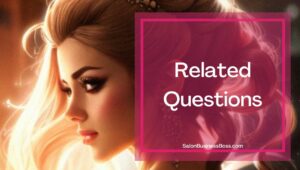 Where can I buy products online for my hair salon?
The best place to find bulk beauty products online is through the Amazon Professional Beauty Store. You can order products wholesale and they also have free shipping if you sign up for an Amazon Business account—all you must do is submit your beauty license as proof.
How can my hair salon make more money?
92 percent of income into a hair salon comes from services provided—haircuts, colors, perms, etc.—so the best way to increase your income is to increase either your client base or your prices. Most hair stylists are underpricing their services, so make sure your stylists know their worth and their skill. You can also build better relationships within your community to help market your salon. Be consistent in your services provided and your marketing as you try to bring more people into your doors.
Is buying an existing salon or starting from scratch better when starting my business?
There are advantages and disadvantages to both starting fresh and buying an existing business. You make all the start-up decisions in your own business but also must build your customer base. An existing business has all the start-up decisions made for you with a customer base, but you'll have to shoulder any issues—financial or otherwise—when you take over. You can choose your space starting up, but can't with an existing business, but all the equipment is set up in the existing one. The employees in an existing business are already working there, so you have to build a relationship with them, while a new business allows you to start fresh. You still need a business plan when buying an existing salon, however. There are risks to both, but there are rewards to both, as well!
Looking to start your own Salon? Get the documents you need to get organized and funded here.
Please note: This blog post is for educational purposes only and does not constitute legal advice. Please consult a legal expert to address your specific needs.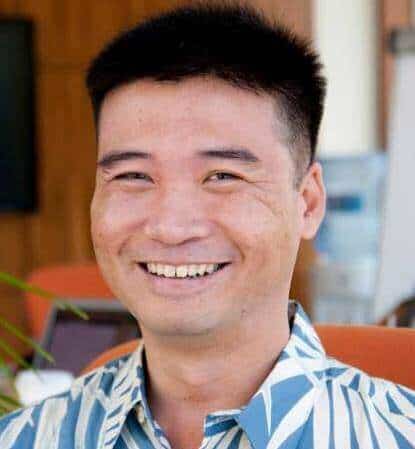 About the author. Entrepreneur and Salon Business Fan.
Hi! I am Shawn and I am a happy individual who happens to be an entrepreneur. I have owned several types of businesses in my life from a coffee shop to an import and export business to an online review business plus a few more and now I create online salon business resources for those interested in starting new ventures. It's demanding work but I love it. I do it for those passionate about their business and their goals. That's why when I meet a salon business owner, I see myself. I know how hard the struggle is to retain clients, find good employees and keep the business growing all while trying to stay competitive.
That's why I created Salon Business Boss: I want to help salon business owners like you build a thriving business that brings you endless joy and supports your ideal lifestyle.