Opening a beauty supply store isn't a bad business venture. Everybody wants to look and smell pretty after all. Plus, people need to do things like going to job interviews or going on dates. They want to smell and look good for them so the market is fairly stable. There are more than 13,000 health and beauty supply stores in America. But if you want to get a piece of that market, you have to do things right and get your licenses. Fair warning: Depending on where you are, the fees for these licenses may have different names and costs than what is listed here. Some states and municipalities may not require permits at all. You should check the rules and fees for your state after reading this article.

In general here are 5 permits on average needed to open a beauty supply store:
• Retail Seller's License
• Business Operation License
• DBA (Doing Business As) License
• Federal Employer Identification Number
• Certificate of Occupancy
Why You Need These Permits
Before I get started detailing the permits themselves, let's go over why you need them. For starters, it is the law. I know it doesn't seem fair to some of you that you have to pay for papers that allow you to do business. I've been there so I can understand the frustration, especially when government agencies give you the run-around and often don't give you a straight answer. And getting to the people who have the straight answer often involves layers upon layers of phone menus.
All the same, you need to get the permits.
If you open up a noticeable and accessible storefront without a permit, government officials will eventually notice that. You can't exactly hide a storefront in the garage after all. All it takes is the wrong person driving by. In a large city where many beauty supply stores operate, that won't take long.
Once you're caught operating a storefront without a permit, things will get nasty. You'll be looking at fines, court costs (including time spent in court), and attorney's fees. All of which are substantially more expensive than just getting the permits. And chances are that once you get caught operating a store without a permit, the government probably won't be willing to just hand you one when you do want to do things right.
There are some other practical reasons to get permits even without the fear of going to court. High-end beauty product companies trade as much on their reputation as they do the products themselves. They don't want to be affiliated with stores that won't put in the proper paperwork and run the risk of being shut down at any time. You won't get suppliers to sell merchandise to your store if you're not licensed. Meaning you'll miss out on the most profitable product lines. Furthermore, not having the permits will inhibit your ability to raise the capital needed to get your store running. Most investors, even if they are friends and family, will want to know that you've done the proper paperwork to make your business legitimate. If you have not, they may regard you as lazy. Banking institutions may also refuse to loan you money.
If you attempt to deceive investors and bankers by saying you have gotten the permits when you have not, they will eventually find out. You may be sued or face other legal action from them and the government. Even if by some miracle you get out of legal trouble relatively unscathed, your reputation as a businessperson will be tarnished. Investors talk to each other a lot and the story of how someone cost them money because they lied about having permits will get around.
With all that explained, we'll now go into the permits that you'll need. Most aren't that hard to get.
Retail Seller's Permit
This is self-explanatory. This is a permit to run a retail business. Typically, you can get it from your local tax and fee administration. It is usually good statewide so you can open up a business anywhere in the state. While the permit itself typically costs nothing, some states will require you to make a security deposit. Since small businesses often fail within the first two years, the government will want business taxes paid in advance. The amount that will be required depends on multiple factors so I can't give you a concrete number four particular business. Payment will be expected upon completion of the permit application.
Business Operation License
Depending on your state and municipality, you may need to apply for a Business Operation License. The license itself is easy to get since you aren't dealing with things that would complicate matters (such as alcohol or hazardous chemicals). Your city may require you to get a business license as well. To apply for a Business Operation License, you will need to go to your state's Small Business Administration. The permits can typically be filled out online and a hard copy will be sent to you by mail. Keep the hard copy somewhere safe since there is a chance, however small, that someone might accuse you of not having it. It's always good to keep hard copies of all government documents related to your business.
You should also make note of the date you have to renew your license. Getting the license renewed early is always easier than having to re-apply if it lapses.
What documents do you need to start your salon?
DBA (Doing Business As) License
This permit is probably more obscure than a generic business permit. It allows you to run a business under a name other than your own as a sole proprietor. For example, if you want to name your business something like "Beauty Queen" rather than "Cindy's Beauty Supplies," you'll need a DBA, LLC, or corporate legal structure. While getting a DBA isn't mandatory since you could simply use your name, it can be a good idea. A DBA can offer some legal protection that doing business under your own name might not. It will also help you with some requirements needed to open a business bank account. You can register for a DBA at your state or county office.
Federal Employment Identification Number
For tax purposes, you will need to register with your state's IRS as well as the Federal government. You will get a free Tax Identification Number. Typically, you will need your business operation license along with a description of the items you wish to sell. Some items are taxed at different rates than others. Some online incorporation services will help you do this for a fee but the IRS provides this for free. I'd suggest the latter.
Certificate of Occupancy
You must demonstrate that your property is suitable to run a business in. In order to get a certificate, your business must be compliant with zoning and building codes. Some examples of what you'll need include fire exits, proper wiring and water, and that the building is safe to inhabit. A beauty supply shop may need chemical-related permits too.
Before you do any work on your building, you need to request this permit. The permit will be issued upon passing the inspections. The cost of permits depends on the size of your building.
Related Questions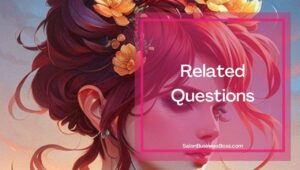 1. Are there any other things the government will do?
You will have to pass periodic inspections of your premises. This is to make sure your building is in compliance with the building codes. It's best to keep your building safe at all times.
2. Are there any rules specific to beauty supply shops I should know?
You will have to abide by sanitation rules similar to the ones regarding food. If your shop allows customers to test samples of products, the test samples will have to be single-use or cleaned. Your employees cannot have skin-to-skin contact with customers either.
Looking to start your own Salon? Get the documents you need to get organized and funded here.
Please note: This blog post is for educational purposes only and does not constitute legal advice. Please consult a legal expert to address your specific needs.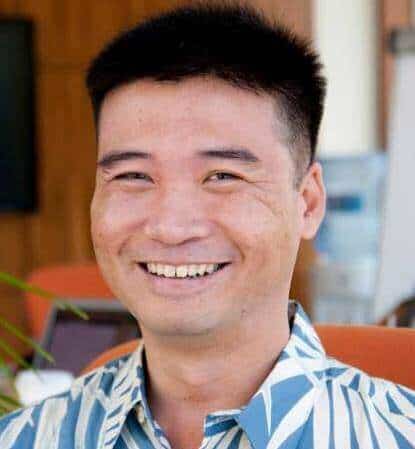 About the author. Entrepreneur and Salon Business Fan.
Hi! I am Shawn and I am a happy individual who happens to be an entrepreneur. I have owned several types of businesses in my life from a coffee shop to an import and export business to an online review business plus a few more and now I create online salon business resources for those interested in starting new ventures. It's demanding work but I love it. I do it for those passionate about their business and their goals. That's why when I meet a salon business owner, I see myself. I know how hard the struggle is to retain clients, find good employees and keep the business growing all while trying to stay competitive.
That's why I created Salon Business Boss: I want to help salon business owners like you build a thriving business that brings you endless joy and supports your ideal lifestyle.