In the modern service industry, a good Point-Of-Service system, hereafter referred to as a POS system, is essential. POS systems help in every facet of your business. They help with inventory, accounting, and customer service. Of course, POS systems for nail salons are different from the kinds in bars and restaurants. So you'll need a POS system geared towards your needs. Or at least one you can make work for you with minimal modification. Luckily, we have a few suggestions. That said, there are other systems out there. Only you know your needs.
The 5 best nail salon POS systems are:
• Clover POS
• Shopkeep Point of Sale
• MindBody POS
• Square POS
• Blue Jay Nail Salon POS
Clover POS
Nothing feels worse than having to turn down a sale because you can't accept the customer's payment method. For starters, you feel bad for the customer since they had to go to your store only to learn that you can't take his card. Then you're worried that you might get a bad review. Any salon owner can tell you that bad community reviews can be the death of a business. So you'll want to avoid these situations.
With Clover POS. you never have to worry about missing a sale over payment methods ever again. They allow you to accept cash, debit, credit, and even things like Apple Pay. Furthermore, it is cloud-based so you can run your business from anywhere with the Internet. This can be useful if you want to stock up on something but can't remember what you have.
Clover also has a large variety of apps in its family. It has everything from a scheduling and booking app to an employee management app. This allows employees to send messages to clients to remind them of appointments. Some may find it annoying that it takes a separate app for booking, though. The apps are easy to use. It even comes with compatibility with other services such as Google Calendar. Each employee would get their calendar to manage their appointments. This will allow for more efficiency (when used properly).
If you get a merchant account, you will always get the Clover Mini (available at banks like Wells Fargo) regardless of the plan you get. The plans are affordable though credit card processing fees can vary based on location.
What type of research should you do before starting your salon business?
Shopkeep Point of Sale
To be fair, Shopkeep Point of Sale is geared towards general retail businesses rather than nail salons specifically. That said, with some minor modifications, it can be made to work for your nail salon. These modifications may be worth making. Shopkeep didn't become one of the biggest POS systems without a reason.
One great thing about Shopkeep is that it works even when you're offline. Many technology services (POS or otherwise) are moving towards requiring constant Internet connection (supposedly to prevent piracy). However, developers seem to ignore that not everyone always has reliable Internet service. Some areas have slow Internet. Other times, the power or Internet might go out for no reason. While this can simply be a mild annoyance if you're working from home (like writing articles about nail salon technology), if you have a line of customers and you're in the middle of a transaction, it becomes a major hassle for everyone involved. Luckily, Shopkeep solves this. If your Internet goes out or you lose power.
Another major hassle is hacking. Like it or not, we live in a dangerous world. There will always be people trying to get your customers' personal and credit card information. Many customers may not feel safe using a POS system  Luckily, Shopkeep has top-notch security. They meet the Payment Card Industry Data Security Standard. Meaning your customers won't have to fear identity thieves.
The prices are clear too. Each terminal costs $49 but you will also need to buy the hardware which costs $1,099.
The downsides are that you will have to modify the system yourself and that there is a lack of data retention and other features common in POS systems explicitly geared towards nail salons. We rate this system as better for small salons getting their start. Once your business gets bigger, you may want to change systems to something specifically made for nail salons.
MindBody POS
Originally made for gyms and other wellness-oriented businesses, with little modification, MindBody POS can be made to work for your nail salon MindBody, being designed for use by many service-oriented businesses, helps both you and your clients. You have the flexibility to accept multiple payment methods, even allowing you to accept online payments. Your clients will have the ability to set their appointment times on your website. Furthermore, Mindbody allows your client to see what times are available and to get on waitlists.
MindBody has multiple plans depending on your needs. The plans can be a little expensive. The Essential plan gives you the most basic features of a POS system like accepting payment and helping customers schedule appointments. The Accelerate plan features the basic features and allows two-way text messaging. This will allow you and your staff to communicate with clients. You'll also be able to use other marketing tools for client retention such as being able to quickly reach out to inactive clients; The Ultimate Plan allows you access to a wide array of analytics tools that you might need if you want to grow your business quickly.
The big drawback is the expense. If you're only trying to get the basic features of a POS system, ShopKeep or Clover's POS system might be a better fit since the Essential Plan costs $195 a month. Some of the features of the more expensive plans are included in the basic services of other POS companies. Though for more advanced users or people with multiple locations, MindBody might be a better fit.
Square POS
Square POS is an incredibly popular POS system for all sorts of small businesses. One reason is that they don't require you to have a special merchant account. This is handy if you're new to running a business and you don't have a credit history. Banks usually want you to have a credit history before they give you a merchant account. Since Square doesn't require a merchant account, this will make it easy for you to get a reliable POS system.
The User Interface is easy for both you and employees to use. This means no spending extra time trying to re-explain how to use the app to new employees. Less time training is more time making money.
Another good point in Square's corner is that it has a pay-as-you-go system. Instead of a large bill at the end of the month regardless of your sales, Square charges based on your transactions. Square doesn't use hidden fees or try to hide secrets in the fine print of the contract either. Square operates as openly as possible.
Square also has iPad and Android apps. The Square for Retail app will help you manage your inventory. Though it is improving, compatibility issues can still be a problem. You may end up having to buy a terminal from the company directly. This can be an annoyance, especially since not needing to buy a whole physical system is a selling point, but Square can still be a good choice overall for someone new to the business.
Blue Jay Nail Salon POS
Though the other POS systems on this list can be minimally modified to fit a nail salon's needs, Blue Jay Nail Salon POS is specifically made with your business in mind. This easy-to-setup software has the same features as most POS systems such as accepting payments, tracking inventory and allowing your staff to schedule their appointments with customers.
It also keeps track of customer data. Your staff can see when a certain customer calls, track their preferences and it helps you keep in contact with them. If you have a new deal you want to promote, you can send out an e-mail blast.
One of Blue Jay's most notable features is that it streamlines the processing of gift cards. This can be a potential moneymaker. People like getting spa days or manicures as gifts.  It can also help you run customer loyalty programs and can help you adjust them depending on your needs.
The downside is that it can be a little pricey so I recommend getting this once you have made enough money to upgrade your POS system.
Related Questions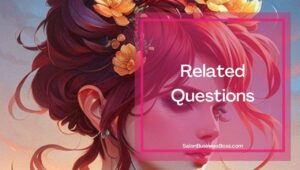 1. You said that technology can make a business more efficient when used right. What does it look like when used wrong?
Technology can be great. However, you're in the salon business, not the technology business. When you're spending substantial amounts of time fiddling around with technology, be they POS systems, social media, or something else instead of doing nail salon-related tasks, that can be a problem.
2. A lot of POS systems give me the ability to contact customers. How should I use it?
You'll want to maintain professional boundaries and instruct your staff to do the same. You don't want to come off as annoying to your customers by bombarding them with e-mails and you don't want customers crossing personal lines with you or your staff. Others may say different but here are my personal recommendations for when you should e-mail customers:
Holidays, particularly ones relevant to your industry that you can use for special deals (like Valentine's day).

When you offer special deals.

Remind customers of appointments and getting feedback.

​
Looking to start your own Salon? Get the documents you need to get organized and funded here.
Please note: This blog post is for educational purposes only and does not constitute legal advice. Please consult a legal expert to address your specific needs.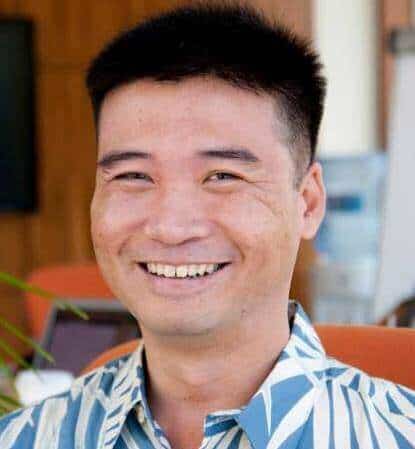 About the author. Entrepreneur and Salon Business Fan.
Hi! I am Shawn and I am a happy individual who happens to be an entrepreneur. I have owned several types of businesses in my life from a coffee shop to an import and export business to an online review business plus a few more and now I create online salon business resources for those interested in starting new ventures. It's demanding work but I love it. I do it for those passionate about their business and their goals. That's why when I meet a salon business owner, I see myself. I know how hard the struggle is to retain clients, find good employees and keep the business growing all while trying to stay competitive.
That's why I created Salon Business Boss: I want to help salon business owners like you build a thriving business that brings you endless joy and supports your ideal lifestyle.