Repeat business is the lifeblood of small businesses. Salons are no exception. In order to get your business off the ground, you need to establish a loyal customer base. One way businesses do that is through loyalty cards or programs. Some people will keep coming back just to get that extra perk. I'll show you how to make loyalty cards work for you.
Four incredible hair salon loyalty card ideas are:
• Refer-a-Friend Programs
• Seasonal/Holiday Offers
• Points Programs
• Punch Card Programs
Benefits of Loyalty Programs
Loyalty programs increase customer retention but that's not the only thing they do. A referral program can easily help you build a sustainable customer base. It can also help you generate the free word-of-mouth buzz that salons thrive on. Such programs can be a major help for salons that don't have a big marketing budget. Salons that use these programs in conjunction with a marketing budget find their marketing dollars go further.
Good loyalty programs also reduce the slow times. Having people come in to get their hair done and/or buy products can help keep your salon busy outside of the peak busy seasons.
Refer-a-Friend Programs
Since one of the best ways to build a business is with refer-a-friend programs, this will likely be the thing you want to implement at launch. So have that as part of your loyalty card program. It's also easy to implement. Simply give a customer a coupon for a discount to give to a friend. It doesn't have to be big. People like getting discounts. They also tend to trust the word of their friends and family about what businesses to patronize more than they do advertising campaigns or online reviews (particularly since the phenomenon of businesses leaving or paying others to leave fake reviews has entered the popular consciousness). They also make great gifts.
There are a few ways to implement it. Some salons only give the card points to the friends. Some salons give both the referrer and the friend the card points. Either one is good.
Seasonal and Holiday Offers
People like to get festive around the holidays. They also like having excuses to spend money. Having loyalty card points/discounts for the holidays brings the loyal customers. Plus, it shows them you care. Small businesses thrive best when they become integrated into the fabric of the community. Wishing your customers, a happy holiday makes them feel valued and helps you reach out to your community. Giving your rewards program customers a holiday incentive will encourage them to come in and keep your shop busy. Having your shop busy will encourage walk-in customers since people tend to think an empty storefront is lower quality. Especially if that store is empty during a busy season.
Some things you can do include offering te aforementioned holiday discount or you can give out gift coupons for customers to give to their friends and family.
There are a few good times to offer these discounts. Christmas and Thanksgiving are ideal times. Back-to-school season is another great time especially if your salon is geared towards family, you can even offer a two-for-one deal for parent and child. Don't forget school dance/prom season. In particularly close-knit communities, it might be a good idea to tailor offers to local festivities.
Points Programs
Many small businesses run points programs. Some programs give out a set number of points per dollar spent. Others just go by haircut. How this can work is up to you. It is important to make sure that your rewards can't get cashed in too quickly. Otherwise, they'll cost you more in the long-run. At the same time, you don't want to make the rewards cost so many points that they're basically unobtainable. Like most things, it's about striking a balance.
One way to strike this balance is to offer your customers different ways to earn points.
Ways to Earn Points
With the various ways to create app for small businesses, one big source of points is using points as an incentive to sign up for your salon's app and to use it to schedule appointments. This will allow you and your staff to save time. Plus, customers can have the convenience of scheduling appointments from anywhere. This can also help you. By having the contact information of customers, you can send them emails during your slow periods. Send them something simple like, "We noticed you haven't gotten your haircut in a while," to remind them of your salon and maybe include some extra points or some other offer. You can also use this information to help your customers feel valued. If you collect things like birthday information, you can send them a happy birthday greeting with some small offer to entice customers to come in.
Just be sure not to overdo it. Getting emails and texts from businesses can be off-putting to a lot of people.
Another source of points for customers is buying products. Salons often make money by selling hair and nail care products. These can include things like specialty shampoos and nail polish. Tying points to buying these products serves two purposes. Obviously, it increases your profit margin. However, not every product is profitable by itself. Sometimes, when you select a product thinking it will sell well, you can be wrong. It happens to every business owner. But throwing the product out would be a waste. However, you can use your points program to move that product. You can add those products to the points program, and even increase the amount of points they're work to move the product.
Another way to allow your customers earn points is social media. Encourage people to follow your various social media outlets. Have them do things like post before and after photos. This will allow you to show pictures of your work to prospective customers.
Punch Cards
One of the simplest loyalty programs is the punch card program. Businesses have been handing out punch cards that say things like "Use our service five times get one free," for a long time. Of course, people did have a habit of misplacing these cards. However, like a lot of things, punch cards have gone digital. Apps like digiPunchCard are on track to replace the conventional punch card. This will be better for both your customers (who don't have to worry about losing their cards) and your business (you won't have to worry about getting into disputes over lost cards).
Related Questions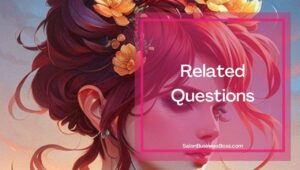 1. How should I train my staff to promote my loyalty program?
You should train them to promote the program but to do so in a friendly fashion. Your employees should explain the benefits but to let it go if the customer isn't interested.Some customers are just passing through and will not be interested in a long-term rewards program.  Nobody wants to be nagged.
2. What are some other things I should do with my loyalty program?
Be sure to state the terms clearly. You should do this in normal print. Some terms might include things like "You can only use the free perk from the loyalty program once per visit." You should also make sure your employees know the terms. Some people will try to pull one over on you if your terms aren't stated clearly.
Looking to start your own Salon? Get the documents you need to get organized and funded here.
Please note: This blog post is for educational purposes only and does not constitute legal advice. Please consult a legal expert to address your specific needs.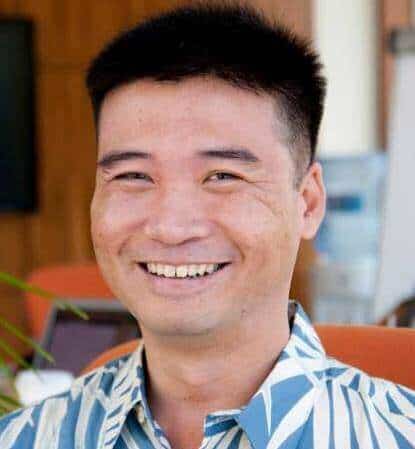 About the author. Entrepreneur and Salon Business Fan.
Hi! I am Shawn and I am a happy individual who happens to be an entrepreneur. I have owned several types of businesses in my life from a coffee shop to an import and export business to an online review business plus a few more and now I create online salon business resources for those interested in starting new ventures. It's demanding work but I love it. I do it for those passionate about their business and their goals. That's why when I meet a salon business owner, I see myself. I know how hard the struggle is to retain clients, find good employees and keep the business growing all while trying to stay competitive.
That's why I created Salon Business Boss: I want to help salon business owners like you build a thriving business that brings you endless joy and supports your ideal lifestyle.