Being a barber is one of the oldest professions of the civilized world, with the oldest barbers dating back to around 5,000 B.C. Since then, they have come a long way from cutting hair with sharpened oyster shells. Barbers now have a plethora of tools at their disposal to give their customers the look they want, but I'm sure that they appreciate gifts for birthdays and holidays just as much as the next person. So, what kind of gift do you give to the barber who has everything? 
Here are the ten best gifts that you can give to any barber:
In this article, I will show you a dozen unique items that would make the perfect thank you, birthday, or holiday gift for that special barber in your life. I will also provide you with the links to purchase all of these items.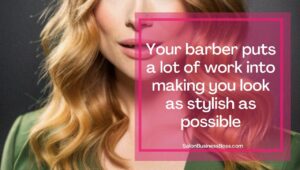 Your barber puts a lot of work into making you look as stylish as possible. What better way to thank him than by giving him this stylish handmade barber roll? This hand-cut and hand-crafted leather roll is perfect for your barber to store all of his tools of the trade with a touch of class. This barber roll is also made of high-quality, full-grain leather, and is incredibly soft to the touch. It is available in Bourbon Brown and is one of the few pieces your barber will have that looks better the more it is used.
To purchase this handmade barber roll on Amazon, click here.
If your barber has a schedule full of appointments and needs to keep track of the time at a glance, this novelty clock is sure to be a hit. This desk clock is small enough to share space with your barber's tools and has the nice, weighted feel that you look for in a quality clock. It is also made of zinc alloy metal, which means that it will last quite a long time. This barber chair desk clock is also a great conversation piece, which is sure to make it the talk of the shop.
This clock is available for purchase on Amazon.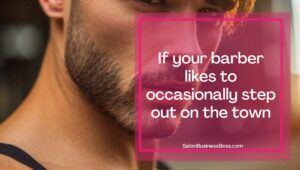 If your barber likes to occasionally step out on the town, you can help him step out in style with these striped barber pole socks. Because they are a spin-off of the classic barber pole, these socks are playful and fun. They are also an interesting and a great way to add a little color to anything your barber is wearing. They are also available in several sizes, which ensures that they will not only fit his personality, but they will also fit his feet.
Click here if you want to purchase these socks from Amazon.
Many people like to start their mornings with a fresh, hot cup of coffee. Chances are that your barber is one of these people. This barber-themed coffee mug is sure to cut, no matter what hot beverage your barber prefers. In keeping with the barber theme, this mug has a handle that is shaped like a pair of scissors. It is sure to be a real conversation piece and will be a perfect fit for your barber's shop.
To purchase this mug, go to Amazon.
While many of the gifts on this list have been whimsical, this organizer is something practical that I'm sure your barber can put to use. This case is the ideal gift for the barber who is on-the-go, or who just likes to stay well-organized. It has a hard shell exterior and a customizable foam interior and has plenty of room for combs, scissors, power cords, and a couple of pairs of clippers.
Click here to purchase this case from Amazon.com.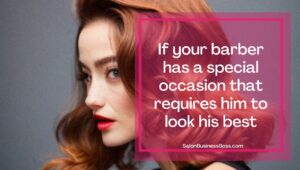 If your barber has a special occasion that requires him to look his best, this scissor-themed necktie will be sure to make him look sharp. This tie is dark gray with silver scissors embroidered on the entire tie, which is sure to match most dress suits. This tie is 100% handmade and is slightly narrower than a regular tie for maximum comfort. Your barber always makes you look your best. Why not return the favor?
This tie can be purchased on amazon.com.
If your barber likes to dress to the nines, these barber pole cufflinks are the perfect way to complete his look. They are colorful and playful enough to add a touch of color to just about any outfit with the red, white, and blue barber pole theme. However, they are still subtle ad classy, and would perfectly complement any suit. If you would like to add a personal touch, engraving is also an option.
These cufflinks are available on Etsy.
Here is a gift that is sure to please any barber.  This stylish apron is made of 100% cotton that's been waxed to prevent any grease or stains from seeping through.  With reinforced pocket corners and durable stitching it will be sure to hold up to the everyday wear and tear your barber may put it through. 
Ten essential Must-Haves  for your hair salon business!
While most barbershops have magazines and newspapers available for customers to read, your barber can have the unique distinction of having a copy of  "What Einstein Told His Barber" at his shop. This amusing book answers many of the questions most of us have pontificated at least once in our lives, like "Why are ice cubes cloudy?" or "Whys is the ocean blue?" It will be a conversation started for  years to come in the shop,
Click here to purchase this book on Amazon.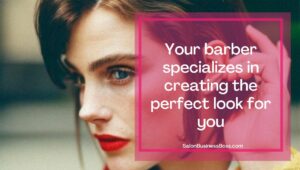 Your barber specializes in creating the perfect look for you, as well as many other clients. What better way to express your gratitude than by giving him wall art that depicts the many different styles of beards? This gift is available as a poster, laminated, or framed. This means that you can be sure to perfectly match the decor in your barbershop, which means that it is sure to cut.
If you want to purchase this from Amazon, click here.
Conclusion
Whether you are looking for a birthday gift; a gift for the holidays; or just a way to say "thank you" to that special barber in your life, these unique and creative gifts are sure to be a hit. There is something in this list for everybody, even the barber who seems to have everything. If your barber puts as much into his appearance as he does into making you look your best, there are striped socks, neckties, and cufflinks that are sure to please. For the barber who likes to start his morning with a hot cup of coffee, a novelty coffee cup would be the perfect gift. 
If your barber is exceptional at his craft and the tools of his trade, there are organizer cases, handmade barber rolls, and canvas work aprons that would make excellent gifts. Finally, if your barber wants to spruce up his shop, he is sure to be pleased with some reading material, a desk clock, or some wall art. No matter 00what you choose, gifting one of the unique items to your barber is a great way to let him know that he is a cut above the rest.
Related Questions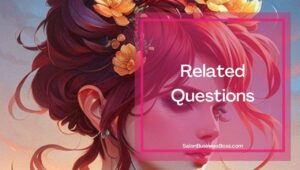 How much money does a barber shop make?
There are several factors which can help to determine the annual income of a barbershop owner. Whether or not your barbershop is located in a busy section  of town, or even  the demographics of your area can affect a barber's income. However, according to the Bureau of Labor Statistics, the average annual income for a barbershop owner is $27,000, which comes out to about $11.00 an hour. 
How many haircuts does the average adult receive in their lifetime?
Again, this is one of those questions which can have a multitude of variables affect the final answer. How fast a person's hair grows, as well as their schedule, are both factors that determine how many haircuts people get in their lifetime. On average, men get around 6 haircuts per year, while women average 3 haircuts annually.
Looking to start your own Salon? Get the documents you need to get organized and funded here.
Please note: This blog post is for educational purposes only and does not constitute legal advice. Please consult a legal expert to address your specific needs.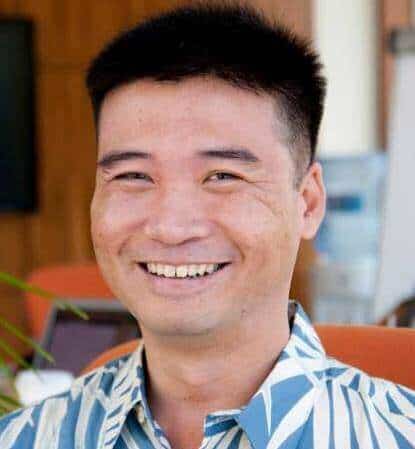 About the author. Entrepreneur and Salon Business Fan.
Hi! I am Shawn and I am a happy individual who happens to be an entrepreneur. I have owned several types of businesses in my life from a coffee shop to an import and export business to an online review business plus a few more and now I create online salon business resources for those interested in starting new ventures. It's demanding work but I love it. I do it for those passionate about their business and their goals. That's why when I meet a salon business owner, I see myself. I know how hard the struggle is to retain clients, find good employees and keep the business growing all while trying to stay competitive.
That's why I created Salon Business Boss: I want to help salon business owners like you build a thriving business that brings you endless joy and supports your ideal lifestyle.