If you own or manage a salon, it's probably true that you want eager and motivated staff members working with clients. Having motivated employees can be a huge factor in the success of your salon. After all, it has an impact on quality of service, staff turnover rates, and the overall atmosphere of your business. If you're looking for ways to further motivate your employees, incentives can be a great way to do this.
Now, the hard part… What incentives?
Here are seven salon incentive ideas to motivate your staff:
Commission Structure
Team Excursions
Public Recognition
Competitions
Equipment Upgrades
Extra PTO
Prizes/Gift Cards
Commission Structure
You are likely familiar with commission if you run a salon. Most salons offer a commission structure for the stylists that they hire – but not every commission structure is the same. There are a few ways you can use commission as an incentive to motivate your employees.
The first way is to have a competitive baseline structure for every employee, right from day one. This is an incentive that will have even the newest of hires motivated. The best way to do this is to compare what you offer to what other salons are offering. This is something that can be done annually to ensure the incentive remains successful.
The next way to utilize commission structure as an incentive is to offer extra commission for certain accomplishments. This can be structured in a variety of ways. Use the following two examples to help guide you when developing your own plan:
Stylists get an extra 5% commission on each product they sell of a certain brand throughout the month of January
For every 10th new customer that a stylist brings to the salon, their commission will be 50% of the customer's total service cost

 
(Use any percentage higher than the stylist's baseline commission)
Team Excursions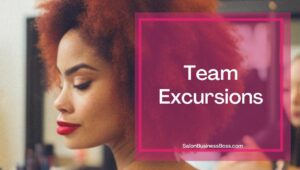 The benefits of a team excursion go beyond motivating your salon staff. A team trip – whether it's to the local bar or an elaborate weekend away – encourages team bonding in addition to staff motivation. Who wouldn't want to put into action an incentive with double the advantages?
A great way to incentivize a team excursion is through a team goal. Maybe your salon's goal is to achieve a certain sales target for the month in order to earn a nice dinner out on the town – or maybe you go big by offering an entire day (or more) of activities if your salon achieves an annual sales target that you set. No matter what you choose, your staff will appreciate the opportunity to have some fun together!
Public Recognition
Everyone appreciates being recognized for their hard work – so why not use this as an incentive to motivate your salon staff? This can be done in different ways depending on your salon's operations. If you have regular team meetings, this is a good place to recognize a staff member for their accomplishments while setting the precedent for others. Additional options for public recognition include a post on social media, a feature in the company newsletter, or an employee of the month arrangement.
Competitions
Competitions can be a great way to motivate your salon staff. Positive ways to incentivize friendly competition among team members include offering a reward to the stylist that:
brings in the highest number of new clients
sells the most in services or retail products
gets the highest rated reviews

 

has the highest annual rate of returning customers
While choosing which type of competition to implement, think about the areas you want your salon to improve in the most. For example:
If you feel like your salon needs more visibility in the community, you might want to choose a competition that brings in new customers.
If your salon has trouble retaining clients, your competition should encourage stylists to make more follow-up appointments and increase their rate of returning customers.
If your salon doesn't have a strong online community, your competition should encourage stylists to have their clients post online or leave reviews.
This approach will motivate your staff and act as a catalyst in achieving salon goals!
Equipment Upgrades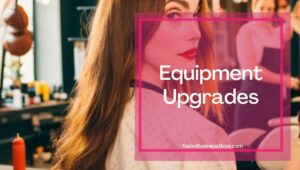 Upgrading equipment as a reward for hard work is a strong way to motivate your staff. You can offer stylists things like the hair dryer of their choice, a new chair for their clients, or the highest quality razor kit as compensation for their achievements. Keep in mind that this incentive is a great prize for competitions!
Extra PTO
Time off is a benefit that any hard-working salon employee would be more than happy to receive. Offering an extra full day of PTO is ideal, but this incentive is still an option even if you have staffing restrictions that limit the amount of time off you can give out. Instead of a full day, try offering half days or at least longer lunch breaks! Like equipment upgrades, this incentive can be paired well with competitions. 
Prizes/Gift Cards
Last but not least, we have prizes and gift cards – one more incentive that pairs perfectly with a competition!
Both of these options allow for a great deal of creativity from the organizer. Choosing unique prizes and gifts cards will keep your salon employees interested and excited about the reward.
Another great benefit of this incentive is that it will provide you with an easy way to support other local businesses through the purchase of their products or gift cards.
How to Incentivize When Your Budget Is Limited:
Luckily, there are many incentive options that don't require much (or any) extra money. While you may not be able to fund a team excursion or give out fancy prizes, you can instead provide employees with other options from the above list. Public recognition is a great, budget friendly incentive – and if you have enough staff coverage, extra PTO or longer breaks is another opportunity that won't break the bank. Get creative, and don't be afraid to ask your employees for ideas! 
As a final thought, don't forget that every individual is different. For incentives to work successfully, it's important that you use tactics that will speak to each of your employees. For example, Employee #1 may be money motivated and therefore a commission incentive is what will motivate them; but Employee #2 is motivated by the ability to spend additional time off to recharge, so a PTO incentive is best for them. Learning about your team members and providing different types of incentives will ensure that everyone can be rewarded in a way that excites them the most.  
Related Questions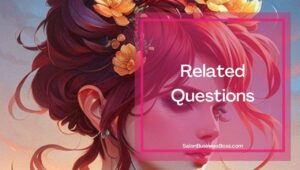 What are the benefits of having motivated staff members?
The benefits of having motivated staff members can come in many different forms. The biggest one is the quality of service your clients will receive, which directly relates to the ultimate success of your salon. When you have motivated staff members providing top quality service with a positive attitude to your clients, you'll be able to bring in more customers, meet and surpass sales goals, and build a great reputation in the community.
How can I find out if my salon employees are happy?
Annual surveys are a great way to understand how your salon employees are really feeling. If you ask that these be done anonymously, staff will be more inclined to truly speak their mind. In addition to this, you should create an environment where team members feel comfortable talking to you about their concerns.
How can I reduce high turnover at my salon?
The best way to reduce high turnover at your salon is to understand the root cause of it. To create a solution, you will need to first figure out the problem. Common issues include: not enough staff which causes employees to feel overworked; not being recognized and/or thanked for accomplishments; and staff not being appropriately trained for the role.
Looking to start your own Salon? Get the documents you need to get organized and funded here.
Please note: This blog post is for educational purposes only and does not constitute legal advice. Please consult a legal expert to address your specific needs.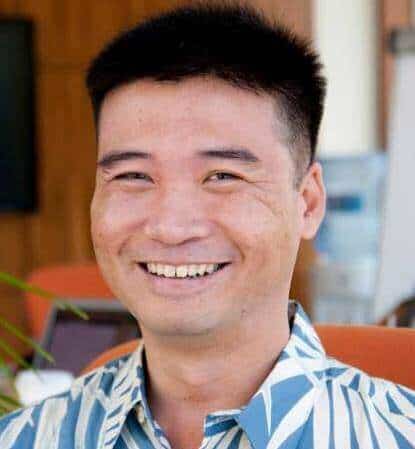 About the author. Entrepreneur and Salon Business Fan.
Hi! I am Shawn and I am a happy individual who happens to be an entrepreneur. I have owned several types of businesses in my life from a coffee shop to an import and export business to an online review business plus a few more and now I create online salon business resources for those interested in starting new ventures. It's demanding work but I love it. I do it for those passionate about their business and their goals. That's why when I meet a salon business owner, I see myself. I know how hard the struggle is to retain clients, find good employees and keep the business growing all while trying to stay competitive.
That's why I created Salon Business Boss: I want to help salon business owners like you build a thriving business that brings you endless joy and supports your ideal lifestyle.