When I think of a salon, I think about everytime I watch a movie and they are in the hair salon or a barbershop with people laughing and gossiping about everyone and everything.  However, what you see in the movies is exactly how you do not want your salon to be envisioned.  As a salon owner, you will need to be sure that your salon staff is aware of acceptable behavior for your business.     
You will want to instill some salon etiquette for your staff in order for your salon to operate successfully.  The three things that will keep your salon running smoothly and successfully are:
Keep work stations clean.
Keep conversation focused on the client.
Remain professional at all times.
Staff members of a salon need to have a solid etiquette to help the business to operate smoothly and professionally.  A solid etiquette is very important for first impressions as well as for continued business and gaining new clients. 
Keep Work Stations Clean
This may seem like a no brainer, but one of the biggest impressions that your clients will have on your business is the cleanliness of your salon.  Work stations, floors, counters, and any shelves used for supplies and/or product lines all should be kept neat, organized, and clean. 
Work stations need to be very clean and neat.  This is not just for presentation but also for sanitation purposes.  No matter what kind of salon you are operating, it is important to clean your station after each appointment.  Keeping it clean and sanitized helps clients feel important and appreciated. This also shows pride that you are wanting to give your clients the best service possible. 
Work stations need to be neat and have some sort of system or order.  This allows you to be able to find all the tools and supplies that you need for your appointments.  In addition, this will show your clients that you value their time.
Floors, counters, chairs, sinks, and any tools used in your salon need to be cleaned and sanitized as well.  Your salon should be inviting and making sure all these things are cleaned at all times.  If you have a product line that you carry in your salon, it is important that those shelves be cleaned, neat, and organized as well.  This will make it easy for clients to find their favorite product that you demonstrated for them. 
Keep Conversation Focused on Client
Your client is the main priority and they need to feel like their feelings and words matter.  All conversations need to be centered around your client. So anytime the conversation shifts, you need to find a way to turn the conversation back to the client.
The image of your salon is important and you will want your staff to refrain from getting caught up in drama or gossip conversations.  This will do two things.  It will imply that your salon staff is classy and it will allow the clients to trust your business and staff. 
Never talk about your personal problems with your clients.  No one wants to hear your problems and keep in mind that everyone in the salon, staff and clients, can hear your conversations.  You should also not ask your clients super personal questions.   Never talk about other clients or staff members, this will cause clients to lose trust in you. 
Here are some topic ideas to discuss with your client.  Ask them about their service they are wanting performed.  Be sure to listen to what the client wants and be sure to ask questions relating to the service to help them get the results they want. Another idea is to learn a little about your client such as their weekend plans and the type of work they do. 
Here are 7 Things Your Stylists Should Never Do!
Remain Professional at all Times
The staff of your salon must remain professional at all times.  Even if there are no clients in the facility.  It is important that your staff is professional with each other as well as with their clients. 
As a salon staff member, you should carry yourself as if someone is always in the room watching your every move.  If a client comes in for another employee, you should let your coworker know that their appointment has arrived out of respect for the client and that staff member.  Never take someone else's client. 
Be sure that you're not only acting professional, but look professional.  Most staff in a salon will wear slacks, an appropriate blouse, a skirt or dress with professional length, and closed-toe shoes.  When it comes to shoes, you will want to make sure you wear something that is comfortable to wear since you will be on your feet for the majority of your shift.  All staff members need to dress professionally and must maintain proper hygiene. 
Conclusion
Clients will come to your salon to get a service done whether it be for a special occasion or just because they want to treat themselves.  It is important that clients feel comfortable and have a sense of relaxation while in your facility. Staff etiquette for your salon is one of the most important impressions of how a client will grade your salon.   Your salon needs to be kept neat and clean, conversations should be centered around the client, and your staff must remain professional at all times.  Staff members need to not only be professional with their clients and coworkers, but also need to look professional as well. 
It is important for salon staff to remember that clients are not their friends. Clients should not be asked to do favors for staff members. Clients want respect just as staff members want to be respected.  It is essential for shop conversations to remain professional, about the client, and no profanity is to ever be used.  Remember the number one priority is your client.  Do not make any promises and do all that you can for your client to provide the best service possible.  In return, if the client is pleased and happy with your work, they will not only be repeat clients, but they will also refer family and friends.
Related Questions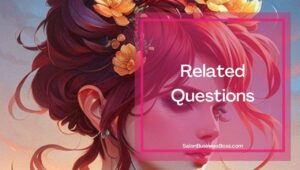 What should staff members do when there is a break in the schedule?
At times, there will be breaks in the schedule and you may not have a client due to a cancellation or other situation.  There should never be any "down time" in the day.  Staff members should always look busy, whether they are cleaning their station, organizing supplies and products, sweeping and/or mopping the floor, or anything that would benefit the salon. 
What is the best way to handle a bad experience a client had with another staff member? 
As a staff member, you should listen to the client and show the client sympathy or empathy.  Never criticize another tech's work or bad mouth them.  This does not matter if the tech is in the same salon with you or from a different salon.   Apologize to the client and do all that you can to help the client to feel comfortable with the salon.  You should never make a promise, but it is ok to tell the client you will do your best to deliver the results they are looking to receive. 
Looking to start your own Salon? Get the documents you need to get organized and funded here.
Please note: This blog post is for educational purposes only and does not constitute legal advice. Please consult a legal expert to address your specific needs.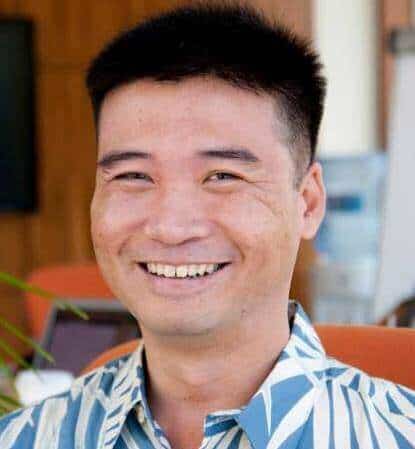 About the author. Entrepreneur and Salon Business Fan.
Hi! I am Shawn and I am a happy individual who happens to be an entrepreneur. I have owned several types of businesses in my life from a coffee shop to an import and export business to an online review business plus a few more and now I create online salon business resources for those interested in starting new ventures. It's demanding work but I love it. I do it for those passionate about their business and their goals. That's why when I meet a salon business owner, I see myself. I know how hard the struggle is to retain clients, find good employees and keep the business growing all while trying to stay competitive.
That's why I created Salon Business Boss: I want to help salon business owners like you build a thriving business that brings you endless joy and supports your ideal lifestyle.