In any career field, you want to stand out from the crowd. It's how you'll be successful. This is especially important in industries where there's a lot of competition. The beauty industry is one where this is the case. It's a popular career field that The Bureau of Labor Statistics says is growing and is expected to keep growing at a rate that's higher than the national average.
So, how do you brand yourself as a makeup artist to make sure you stand out from the crowd? You must be proactive in being seen and showing off your skills.
To brand yourself as a makeup artist:  
Develop a Strong Online Presence
Build a Colorful and Professional Portfolio
Use an Online Booking System
Offer Gift Certificates
Offer Loyalty Programs
Partner with a Photographer
Participate in Local Events
Makeup artists are in demand and always will be. While that's good for you, it also means the market gets saturated with many competitors. In this article, we're exploring ways you can stand out from all your competition. Read on for tips about how to brand yourself as a makeup artist to build a strong business.
Develop a Strong Online Presence
Before you have a large book of business, you need a strong online presence. In the very least, you should work with a professional website designer to create your business website. 
Your website is where potential customers will go to find out more about you. You can generate all the hype you want surrounding your brand but if there's nowhere for people to land to get more information about your business, then what's the point? 
Your website should tell a story about who you are and what you're capable of. It should be a picture story. Makeup artistry is visual, so make your website visually a
ppealing. You can add words, too, but the real story should be told through your pictures. 
The other piece of this is to establish pages on as many social media platforms as possible. Social media allows you to reach thousands of people in minutes. The more platforms you're on, the more people you'll reach.
Build a Colorful and Professional Portfolio
You must be prepared to show people what you can do, rather than just tell them. You do this by building a professional portfolio. This is where you'll put all of your best pictures of makeup you've put on yourself and others.
So much of what we do today is online. Make sure you put your portfolio online on your website. You can also provide a link to it on all of your social media pages. 
Make sure you also have a physical printed version of your portfolio for in-person events. You don't want to send people to your website to see pictures that meet you in-person. It's unprofessional and you'll likely lose the attention of many potential customers. 
You can build your portfolio by doing free makeup sessions on your friends and family. Make sure you get each person's written consent to allow you to use their pictures in your portfolio. Only add your best work to your portfolio.
Use an Online Booking System
Booking appointments is something many people don't like doing because of hold times and the disruption to their days. That's not an issue when we can book them quickly and while we're doing other things, too.
While you should always book appointments by phone, you should also provide an online booking system to make things more convenient. 
This helps to set you apart because there aren't that many salons and makeup artists offering it. And the best part about it is you can offer it for free. Several apps and online tools exist for this purpose.
Learn how to keep your salon running smoothly with these great apps!
Offer Gift Certificates
There's no better gift than to make someone feel beautiful and good about themselves. Offering gift certificates broadens your range for potential customers. You can build entire marketing campaigns around your gift certificates at certain times of the year. 
Any holiday that's centered around honoring women or gift giving can potentially bring in more sales dollars for your business when you offer gift certificates. Again, many makeup artists overlook this opportunity to stand out with their brands.
Offer Loyalty Programs
It's one thing to bring in a new customer. It's another to create repeat customers out of them. Repeat customers are what make your business thrive. 
Offer some sort of incentive as part of a loyalty program to keep your customers coming back. You can offer a membership. You can provide discounts to customers once they spend a specified amount of money with you. You could even develop a punch card program. 
Loyalty programs make customers feel valued. Building your brand around valuing customers is an excellent way to stand out.
Partner with a Photographer
You can hook up with a photographer that's willing to offer photo sessions after you've worked your makeup magic on customers. Basically, the two of you come as a package deal. 
This is a good option at holiday times, too, or for times of year when commencements and graduations are taking place. You can offer boudoir sessions, graduate sessions, Halloween sessions, prom sessions, and more. It's a fun way to make a lot of money. Also, those customers may show their pictures to others and tell them about you. It's great for marketing, too.
Participate in Local Events
Sign up to participate in bridal shows and fashion shows in your area. This is where you'll take your physical portfolio and put it out for people to see in-person. You'll also have the opportunity to demonstrate your skills in-person. 
You should show up with some takeaways for people. Make sure they have your name and the name of your business clearly displayed on them. Takeaways should be in the form of something people will use in front of other people. That's how you get the most exposure. Here are some good options for this:
Cups
Water bottles
Coozies
Pens
Lanyards
Bags
Magnets
The idea is to give people something they will use, preferably while they're at work or on the go. More people will see your business name and logo if it's on something that's being taken out in public. 
Try to choose something useful, attractive, and of decent quality. You may have to spend a little more upfront to have the items made, but you'll ultimately see it pay off later on.
You can structure your time at the event as you like. You can offer to do people's makeup for free. It may make a customer out of them or someone who sees what you did on someone else. 
If you're participating in a bridal show, do a giveaway drawing. You can have attendees provide information on an entrance form to be entered into the drawing for a free bridal party makeover on the day of the wedding. Add a box on the form for permission to contact them with information about your business at a later date. It's a good way to build your email list.
Conclusion
Every makeup artist needs a way to stand out from the competition. You want your brand to shine brighter than all the others. With the tips we just shared, you can take your makeup business to soaring levels. You can choose one, a few, or all of these ideas to set your business apart. Make sure your presence online is strong, you have a stellar portfolio that's easily accessible, you do things to be seen in your market, and you offer gift certificates and loyalty programs that add extra value. Brand yourself and your business by showcasing your talent and offering things others do not.
Related Questions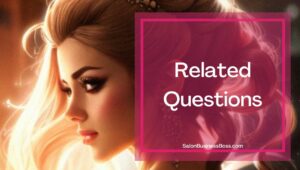 How do freelance makeup artists get clients?
First off, build a portfolio, so you have something to show potential clients. Next, you need to network with people who can help get your name out there. Make friends with photographers, event planners, school administrators, and clothing line designers. These are people who may want to book your services to offer along with their own. Finally, use social media to your advantage. These platforms provide the easiest way to get your name and brand in front of the eyes of masses of people in seconds.
Is a makeup artist a good career?
You can make an excellent living as a makeup artist. The beauty industry is worth billions and continues to grow every year. 
Makeup artists are unique in that there are many fields within the career. You can do makeup for everything from theatrical performances to family photos and even prosthetic makeup for movies. 
Salaries for makeup artists vary as much as the different types of artistry does. High-paying jobs in the makeup industry require skills taught in specialized beauty schools. 
How much do makeup artists make?
On average, makeup artists make around $66,000. That salary pertains to true makeup artists not retail makeup salespeople performing makeovers at a beauty counter in a department store. 
High-end makeup artists like those working on Hollywood sets make upwards of $120,000. Generally, the more specialized your skills are, the more money you'll make.​
Looking to start your own Salon? Get the documents you need to get organized and funded here.
Please note: This blog post is for educational purposes only and does not constitute legal advice. Please consult a legal expert to address your specific needs.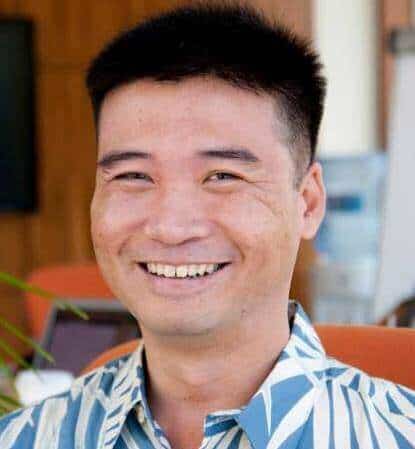 About the author. Entrepreneur and Salon Business Fan.
Hi! I am Shawn and I am a happy individual who happens to be an entrepreneur. I have owned several types of businesses in my life from a coffee shop to an import and export business to an online review business plus a few more and now I create online salon business resources for those interested in starting new ventures. It's demanding work but I love it. I do it for those passionate about their business and their goals. That's why when I meet a salon business owner, I see myself. I know how hard the struggle is to retain clients, find good employees and keep the business growing all while trying to stay competitive.
That's why I created Salon Business Boss: I want to help salon business owners like you build a thriving business that brings you endless joy and supports your ideal lifestyle.