Starting a solo esthetician business is a big endeavor. However, with some intentionality and organization, it can be done. You might be thinking, "starting my own esthetician business will be difficult". But that isn't true. It simply takes time and perseverance. Many people give up simply because of the effort it takes to get started. One of the best ways to set yourself up for success in any business is to create a business plan. While your esthetician business plan will differ from the typical plan, it will still include the key facets of a typical business plan. 
First make a decision about where you plan to operate your business. Having this in mind from the beginning will help you with completing an accurate business plan. 
Once you have your location set here the steps for starting a solo esthetician business: 
Determine what scheduling or appointment software you'll use
Come up with your pricing structure

 

Develop a marketing plan for your business

 

Identify what equipment you'll need to get started

 

Complete financial projections for your business

 

Determine your vision for the future

 
If you pay attention to the above steps, then you'll be able to create a thorough business plan. This plan will allow you to prepare for starting your business, seek funding, and look to the future. If you'd like to learn more about starting your esthetician business, keep reading below. 
Determine What Scheduling or Appointment Software You'll Use
Scheduling software is important in an esthetician business. This is because the software will do so many things for you. The software may have the ability to collect client payments. It may create a daily calendar of appointments. It may also allow for client self-check-in prior to service. If you are a solo esthetician, you'll need software that can do a variety of things. The more effective it is, the more time you'll be able to spend on clients. The more time you'll be able to do what you love. When researching options, make sure you do a detailed search including all of the features you plan to use. Price is an important factor for a solo esthetician. You'll definitely want to get the most bang for your buck. Here is a list of software options that you can research: 
Square Appointments
Fresha
Acuity Scheduling

 

Salon Iris
Versum Salon Software

 
I'd recommend going with all-in-one software. This will allow you to get the features you need all at once. This type of software will also be useful if you run your esthetician business from home. Making sure that your appointments are spaced out appropriately and that you can handle payments easily will be important for the success of your business. 
Come Up With Your Pricing Structure
Your pricing structure will be extremely important for the longevity of your business. If you price your services too low, you won't make enough to cover your expenses. Which means you likely won't receive a paycheck. On the opposite end, making your prices too high will reduce your number of customers. To create the perfect pricing structure, you'll need to do research on what other estheticians in your area are charging. Go down the list of services for multiple salons and do some critical thinking. While some will be priced extremely low, you don't want to match them. You want to think more about what you are offering. Is what you offer at the same level as those with the cheapest prices? If it is, then you don't want to connect your brand with that sort of quality.
 If you provide a luxury experience, then charge for that experience. However, you want to make sure that your customers feel like they are paying for luxury. That might mean being more intentional about how clients are treated once they enter your salon. It might mean using higher quality products. It might also mean demonstrating an exclusivity that makes them feel like luxury clients. The most important aspect though is to keep your pricing in a range that fits the type of clientele you are hoping to attract. One thing to keep in mind is how pricing structure can be impacted by where you provide your services. If you work in a full-service shop, you'll need to adjust your prices to account for booth rent. If you work solo from your home, your prices might be cheaper as you have fewer upfront costs. 
Develop a Marketing Plan for your Business
Marketing should always be in the front of an entrepreneur's mind. This is because effective marketing will bring in dollars. To make sure your business is here for the long run, you want to make sure you're bringing in a steady number of clients. Those clients can come from a variety of locations. They could be from social media campaigns, via your business website, and from regular customers. Either way, you should be doing your best to bring in new customers and to keep your existing ones. 
If you plan to use social media for advertising, you'll first want to select the best medium for your posts. Since you're in a visual business, Instagram would make a lot of sense. You could also benefit from utilizing Facebook and Pinterest. Each platform gives you the ability to engage a community with visual posts. To make your marketing on social media more effective, you'll want to make sure you post regularly. In addition, you'll also want to make sure you engage your desired audience. You could do this by creating polls, asking questions, or getting them to vote on your work. 
If you plan to use your own website for advertising, then you'll need to make sure that you update your site often. Again, you'll want to include pretty consistent examples of your work. Especially if you are just getting started in the business. You'll be able to demonstrate the progression of your work and build your presence in your community. Building a website can be time-consuming. However, if you use a site like Squarespace, you'll be finished before you know it. 
Learn 7 tips for the best salon website!
Identify What Equipment You'll Need To Get Started
As an esthetician, you'll need a variety of tools to make sure you do your best work. The types of tools you use will directly impact the work you do. With that in mind, it'll be important to decide whether you want to splurge immediately or wait until you get a group of regular customers. By no means do I mean to purchase unreliable tools to get started. I mean to be strategic about where you spend your funds as your business is just starting. Keep in mind that your clients will notice what types of tools you use. 
Here is a list of tools you might need as you begin your esthetician business:

 
Facial Bed
Facial Steamer
Magnifying Lamp
High-Frequency Unit
Microdermabrasion Machine
All In One Skincare Machine
Ultraviolet Sterile Cabinet
Hot Towel Cabinet
Technician Stool

 

Work Cart
Complete Financial Projections for Your Business
Creating financial projections for your business can be tedious. However, it is very important. When you create financial projections, you are doing the necessary research on the viability of your business. You will learn about your competition, get more in-depth information about pricing structure, and gain insight into the ways you need to structure your business. For example, you might learn that you need to increase the price of a specific service to keep pace with competitors. You might also learn that the products you plan to use can vary in price depending on the vendor. Here are some tips for creating financial projections for your esthetician business: 
Project your spending and sales
Create a spreadsheet with monthly inflows and outflows for 12 months
Determine your financial needs

 

Plan for various financial scenarios

 

Plan for contingencies

 

Compare your projections against actual results
Determine Your Vision for the Future
One of the best parts of starting a business is thinking about what you want for the future. Most entrepreneurs have lots of ideas about what they want to happen with their business. You might want to expand and add employees. You might want to purchase your own space. You might want to have a more global presence that allows you to travel the world. There is no goal that is too big. To make your vision for the future a reality you'll need to write it down. Putting information on paper (or computer) makes it real. It makes you start thinking clearly about the future. And this clear thinking will allow you to make good choices for your business. So, instead of simply imaging your future. Be sure to include it in your business plan. It will help you and others better understand your goals. 
Creating a solo esthetician business is a lot of work. However, it is not impossible. With diligence and perseverance, you can create a successful business. Following the steps outlined in this article will help you get a better idea of the overall sustainability of your business. It will also help to give you some direction on how to proceed as you get your business started. Don't be afraid to enlist support to get your business started. Look into your local chamber of commerce for potential resources. Network to find people who support your vision. And remember to never give up on your business. 
Related Questions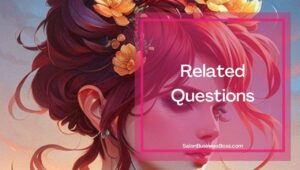 How can I use my business plan to recruit investors? 
Your business plan will include detailed information about your business. Information concerning pricing, revenues, marketing, and potential blindspots will help investors decide if they'd like to invest in your business. This is why creating a detailed plan is so important for your business. 
Looking to start your own Salon? Get the documents you need to get organized and funded here.
Please note: This blog post is for educational purposes only and does not constitute legal advice. Please consult a legal expert to address your specific needs.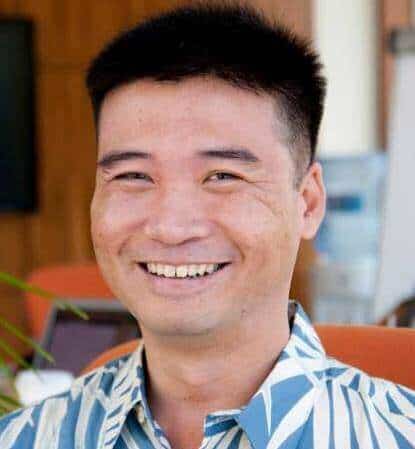 About the author. Entrepreneur and Salon Business Fan.
Hi! I am Shawn and I am a happy individual who happens to be an entrepreneur. I have owned several types of businesses in my life from a coffee shop to an import and export business to an online review business plus a few more and now I create online salon business resources for those interested in starting new ventures. It's demanding work but I love it. I do it for those passionate about their business and their goals. That's why when I meet a salon business owner, I see myself. I know how hard the struggle is to retain clients, find good employees and keep the business growing all while trying to stay competitive.
That's why I created Salon Business Boss: I want to help salon business owners like you build a thriving business that brings you endless joy and supports your ideal lifestyle.