Congratulations on your journey to opening your salon! Amid this journey, you will also be creating a salon website that will become the backbone of your business. 
Here are 7 tips on what makes a good salon website.
Design the website yourself.
Run a salon blog.
Offer appointment bookings on your website.

 

Include Google Reviews on the front page.

 

Have your salon retail products available for your salon website.

 

Set up your Google business profile.

 

Have easy navigation for desktop and cell phone Internet browsers.

 
Pick up your hair straightener and let's get this process all smoothly straightened!
1. Design the Website Yourself
Ok, we understand. You may have never designed a website before. Do not fret!
There is an easy way to design a website yourself without running in circles and spending an arm and a leg to get it done. 
First, pick a website builder of your choice. You may have heard of ones such as Squarespace, Wix, WordPress, and Site123. They are all reputable website builders that will:
Help you easily build your salon website page by page.

 

Pick theme colors for your website layout.

 

Give you leeway in how you design your salon website to make it unique and your own.

 
Next, take the time to plan out each page of your website. The base website pages that you should have for your salon site include:
About Us
Mission and Vision Statement
Make an Appointment
Customer Testimonials
(Name of Your Salon) Promotions and Coupons
Hair Salon Retail Products
(Name of Salon) Blog
Contact Us
2. Run a Salon Blog
This may seem overwhelming. First, we suggest building your salon website, and now we are saying to run a salon blog. It does not have to be complicated with the proper planning. 
All you need to do to run a blog is put up a couple of interesting posts at least 2-3 times per week to engage your client audience. Pick a couple of days out of the week that works best for you. Have yourself or another employee or appointed freelance writer get the blog posts ready for publication. Once they are ready, you can have each blog post scheduled to post at the peak time of your chosen days each week. Be sure to select a time in which your clients will be most actively engaged not only on your website but also on your social media pages where you will be linking these blog posts for more exposure to your audience. 
These blog posts should touch on topics about hair care and hair fashion that your clients want to learn about. 
Here are some topic suggestions for your blog posts. While some title suggestions are not phrased as questions, phrasing your titles as mainly questions will help your readers to have sparked interest in wanting to know the answer to the topic, especially if they do not know the information first hand. 
Top 10 Hairstyles of the Year
How Long Does Hair Dye Last in a Woman's Hair?
It's My Baby's First Haircut! 3 Tips to Help with the First Haircut Jitters
What is a Perm?
What Happens if I Cut My Hair?
What is the Best Hair Straightener to Use?
Should I Use a Hair Straightener Heat Protectant for My Hair When I Straighten It?
What is the Best Hair Dye Brand to Use Based on My Hair Type?
The Top 5 Most Popular Hair Dye Brands
Top 10 Prom Hairstyles of the Season
5 Hair Related Self Care Tips for Busy Moms
3. Offer Appointment Bookings on Your Website
While it is easy to just pick up the phone and make an appointment, it is even more convenient to offer appointment bookings on your website. It will free up your phone lines for more important calls that may come through such as status on a supply shipment or if you are expecting calls from potential employees to set up an interview. 
You will need a different booking software that links to your website to offer online appointment bookings. If you are already using Squarespace, you will have the Square booking software in which you can access, too. For whatever website builder you choose to use, see if they offer booking software along with your subscription package. If not, consider booking software such as Schedule, Calendar, or SimplyBook. 
You can have your salon appointment slots for every half hour throughout the time frame in which your salon is open for the day. For example, if you first open at 11 am, you will have time slots available for 11 am, 11:30 am, 12 pm, 12:30 pm, 1 pm, and so on until your closing time. 
When your customer enters his or her name into the system, make sure the booking software also has a description of the hair service in which they would like to have done, so you are one step ahead in planning which of your stylists will serve that customer for that appointment. For example, if Kylee wants red hair dye put in her hair at noon and your stylist, Demi is an expert in applying hair dye, be sure that Demi is ready to service Kylee upon her arrival.
 

4. Include Google Reviews on the Front Page

Once you set up a Google business profile, you can have your clients post Google reviews about their experience with your salon. You can either feature these Google reviews on the front page or a special customer testimonials page on your website. 

Encouraging customers to leave Google reviews will increase the credibility of your business and make potential clients more willing to give your new salon business a chance before going to a more well-known salon. 

To get more Google reviews on your website, you can encourage customers to post reviews in return for being entered into a giveaway. The giveaway prize could be a hair self-care basket, a free $10 to $20 gift card to your salon, or whatever other prize you could think to show. 
5. Have Your Salon Retail Items Available For Sale on Your Website
Selling your salon retail items is the first step to increasing your revenue beyond just doing customers' hairdos. Take it a step further and offer your salon retail items for sale on your website. You can run various promotions such as free shipping on a certain threshold. Maybe offer free shipping on a $50 or more order. 
For first-time customers ordering from your website, have a 20% coupon code that they can use to get a discount. Run other coupon code promotions, so that returning customers will have ways to save on their orders as well. Running other promotions such as BOGO free sales on your most popular salon retail items or a gift with a set threshold purchase will increase your average sales per transaction. 
6. Set Up Your Google Business Profile
To get those Google reviews that we discussed earlier, you must set up your Google business profile. Be sure that you have your business name, address, business hours, and some pictures of your business all highlighted on your Google business profile. You want to make the profile look professional and attractive to your clients as if they are looking up a salon that has been in business for a long time. '
Once you put your business address on your Google profile, it will be traceable via Google Maps. If your new clients are not familiar with the area in which your salon is located, they can use Google Maps to find you easily. 
Check out more website tips HERE.
7. Have Easy Navigation for Desktop and Cell Phone Internet Browsers
For your salon website to have easy navigation for desktop and cell phone Internet browsers, be sure you are using one of the top 10 website builders that will:
Make website building easy for you to do.

 

Reassure you have fast load speeds for both platforms of desktop and cell phone.

 

Help customers navigate your website seamlessly.

 
Of the top 10 website builders mentioned here, 3 of them in the top 5 include Wix, Squarespace, and WordPress. 
If you are planning to use the Square software to take customer transactions, go ahead and use the same platform for your salon website, so that the platform is seamless and the same as one another. You will not only have access to all your sales records and accounting information, but you will also have a website that matches your payment software for a more seamless look. 
When comparing and contrasting the monthly fees for accessing the website building software and using a domain name, you should not always go for what is the cheapest. Find a reputable website builder, will help your clients easily navigate your website no matter the device they are using and is a reasonable price that will not put your behind in your profits. 
Related Questions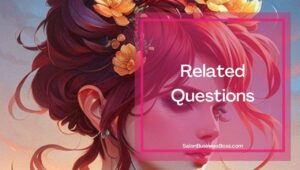 1. What should I sell in the salon retail section?
Sell reputable professional brands of shampoo, conditioner, hair spray, heat protectant, hair dye, and more that you know your clients will be interested in purchasing to use at home. Many clients are willing to pay more for professional hair care brands to achieve better results with their hair care in contrast to the results they experience with regular name brands at big box stores. 
2. How many hairstylists should I employ for my salon?
The number of hairstylists you employ will depend on your labor budget, customer traffic in your area, and the space you have in your salon to accommodate working space for each employee, and how much involvement you will have with the main work in the business. If you will also be styling customers' hair, you can hire one less hairstylist and save on labor costs. 
For an average-sized salon, if you will act as the Salon Manager along with the title of Owner, you should hire at minimum one Assistant Salon Manager, a Full-Time Hair Stylist, and 2 Part-Time Hair Stylists. 
Looking to start your own Salon? Get the documents you need to get organized and funded here.
Please note: This blog post is for educational purposes only and does not constitute legal advice. Please consult a legal expert to address your specific needs.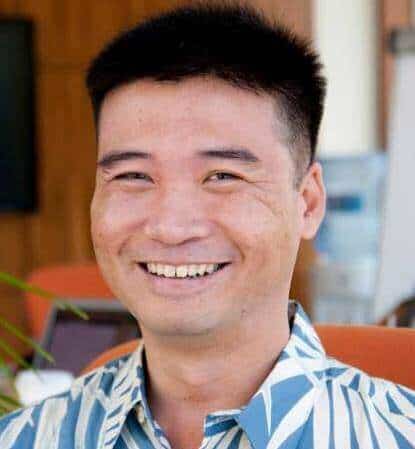 About the author. Entrepreneur and Salon Business Fan.
Hi! I am Shawn and I am a happy individual who happens to be an entrepreneur. I have owned several types of businesses in my life from a coffee shop to an import and export business to an online review business plus a few more and now I create online salon business resources for those interested in starting new ventures. It's demanding work but I love it. I do it for those passionate about their business and their goals. That's why when I meet a salon business owner, I see myself. I know how hard the struggle is to retain clients, find good employees and keep the business growing all while trying to stay competitive.
That's why I created Salon Business Boss: I want to help salon business owners like you build a thriving business that brings you endless joy and supports your ideal lifestyle.