While having someone new walk into your hair salon is an exciting experience, it does not compare to building a relationship with a return customer. Both have their values, but the relationship with repeat customers is more beneficial to both of you.
To get repeat customers at your hair salon you should focus on building a relationship. First impressions are important, so make sure your salon and stylist give a good one. Offer value before, during, and after the appointment and keep in contact through various follow-up methods and social media.
Getting repeat customers is important, but it is more important to see them as people and not walking wallets. Read on to learn more about these key elements that can make or break your ability to get repeat customers at your hair salon.
The Perks of Repeat Customers
Apart from relationship building, repeat customers come with their own set of perks. The average salon will spend six times more to acquire a new client than they would spend on retaining one.
When you consider this along with the fact that a repeat customer spends about 67% more on their second appointment, that is a lot of dollar signs flying out the window.
On top of that, showing that you have a loyal clientele is another factor that attracts new customers. People want to be able to trust the places they spend their money, and there is no stronger sign of trust than loyalty.
How to Get Repeat Customers
Luckily, a lot of what you should be doing to get repeat customers goes hand in hand with proper business conduct anyway. Furthermore, plenty of these tips can also do double-duty in attracting new customers.
No matter what, keep in mind that your goals should be to build a relationship and make their life easier.
Make Your First Impression Count
The idea of a first impression has changed, especially regarding businesses. Now, before you even speak to a potential client, they have had the opportunity to learn everything about you. This is why it is important to ensure your online presence is clean. Good reviews are best, but if you do have any bad reviews make sure you respond to them professionally.
Anyone handling incoming phone calls should be prepared to have a conversation with whoever is on the other end of the phone. This may mean shifting around responsibilities if one of your stylists is having a bad day, but ensuring the first line of communication is welcoming is essential to constructing the proper atmosphere.
You should also make sure your salon is well put together and clean. It only takes about seven seconds for someone to assess something visually and make a judgment, so a messy salon front can put you back in your effort to retain customers.
Pair Them With the Right Stylist
While your stylists may all be qualified to do the same work, pay attention to the small details that can make a pairing phenomenal. One of the main reasons people return to any establishment is because they have begun to form a relationship with someone who works there.
Alternatively, pairing a new customer with the wrong stylist can leave them unsatisfied and running from your salon.
Offer Value During the Service
Make sure their initial interaction with your salon is a good one that shows them there is quality and value to be found there.
Do not surprise any of your clients with hidden fees. You can accomplish this by either making sure you outline exactly what services they are getting and the price for them, or by offering full-service options right off the bat. This may mean that instead of charging for a haircut and then charging more for washing you just charge for haircuts and always include washing.
Another way to add value during their appointment is to recommend products to them while they are in the chair. You should not push the additional sale on them, but conversations can lead to suggestions. Giving your stylists a way to complete retail sales using a mobile device can ensure the sale is made, and a customer is about 50% more likely to return when they purchase retail from you.
Schedule Next Appointment ASAP
Customers are more likely to book a second appointment when you ask them at the end of their first. While you should not push a customer to book a second appointment, offering at the end of the first can make it easier on both of you.
You will get an idea of what your future schedule looks like, and they will not need to worry about remembering to schedule their next appointment.
If the customer cannot schedule a second appointment at this time, ask them if you can get their phone number or email to send them a reminder. If they agree to your terms, you can also use this to send them discounts and notifications about events in your salon.
Utilize Social Media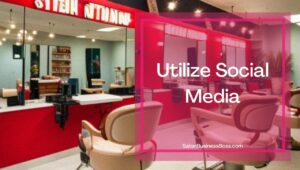 Because the main part of getting repeat customers is establishing a relationship with them, having a social media account that gives them the chance to interact can be key in retention. This is where you can post more about your personality than your clients may see in the chair, including anything from behind-the-scenes content to showing your growth.
Social media gives you the chance to speak to everyone at once while allowing you to have one-on-one connections. You can also interact with your clients' posts and offer them incentives for sharing their results on social media.
It is also an easy (and usually free) way for customers to stay in contact with you. Most social media accounts give you a place to put all your information, including your hours, contact information, address, and reviews.
Making consistent posts will keep your salon-fresh in their minds.
Offer Rewards for Loyalty
We all know how exciting it is to get a significant discount for using something the first time, but it is the loyal customers that deserve them. It almost seems backward that the more business you do with someone the fewer rewards there are.
This is why it is great to have a loyalty program or something to incentivize them to meet a certain number of appointments. Offer a discounted or free service or product to show appreciation for their loyalty.
Beyond this, offering discounts based on your relationship is okay too. Some examples of this are birthday discounts or even discounts based on a big event they mentioned. Say your client said that they had a major event (like a wedding) a few months out. Sending them an offer a few weeks before can ensure they choose you when getting everything for the event.
Check out how to find clients HERE.
Have a Follow-Up System
Having a text system was already mentioned, but there is more to this.
You should have more than one follow-up system, usually text, AND email. This is because it is so easy for someone to change their phone number and completely forget to notify you.
Utilize your email list by sending out valuable (not spammy) emails. Most salons do monthly newsletters that highlight new or seasonal services, product recommendations, events, and deals for that month.
When you are sending out reminder messages for appointments try to avoid generic ones. While these are more streamlined for you, taking the extra time to send out personalized appointment messages can reaffirm that relationship you are building.
Other Simple Tips
Give on-the-spot discounts for whoever can fill your no-show appointments. Promote on social media or through text.
Make it easier to book an appointment, and offer online booking.
Host regular events that help you connect with your clientele in a non-transactional setting.
Volunteer your skills to your community.
Conclusion
While it certainly takes a conscious effort to retain customers, the effort is worth it more often than not.
To recap, here are some tips to help you get repeat customers.
Make a good first impression.
Pair them with the right stylist for them.
Offer value while the service is being performed.
Schedule their next appointment as soon as you can.
Set up and use your social media account.
Reward customer loyalty.
Have a follow-up system.
When you do these things you will be well on your way to ensuring that every customer comes back for more.
Related Questions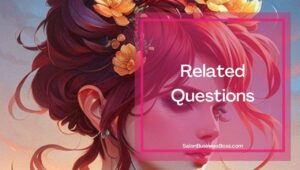 Should I respond to bad reviews?
Absolutely. Your response to a bad review can do a few things. First, it can change that bad review into a repeat customer. Second, people researching your salon for the first time can see that interaction and get a better idea of your personality. Handle it well and it might be one of your strongest selling points.
I did not like my initial interaction with a customer. Should I pursue them as a repeat customer?
In this instance, I would say you should treat them respectfully. This means offering them every opportunity to become repeat customers. But should you go the extra mile? Probably not. The customer deserves to have a stylish they connect with just as much as you deserve pleasant interactions in your day.
Looking to start your own Salon? Get the documents you need to get organized and funded here.
Please note: This blog post is for educational purposes only and does not constitute legal advice. Please consult a legal expert to address your specific needs.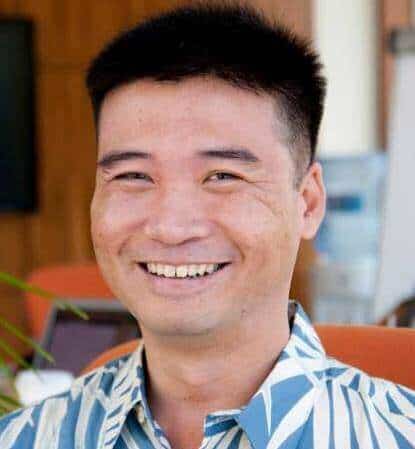 About the author. Entrepreneur and Salon Business Fan.
Hi! I am Shawn and I am a happy individual who happens to be an entrepreneur. I have owned several types of businesses in my life from a coffee shop to an import and export business to an online review business plus a few more and now I create online salon business resources for those interested in starting new ventures. It's demanding work but I love it. I do it for those passionate about their business and their goals. That's why when I meet a salon business owner, I see myself. I know how hard the struggle is to retain clients, find good employees and keep the business growing all while trying to stay competitive.
That's why I created Salon Business Boss: I want to help salon business owners like you build a thriving business that brings you endless joy and supports your ideal lifestyle.