The beauty and cosmetics industry is one of the most competitive industries in the United States. According to recent statistics, there are over 874,408 hair salon businesses in the United States — with California, New York, and Florida having the highest number of salons.
More so, the hair salon industry has a shallow market share concentration. In other words, there are no companies with more than a 5% market share. Hence, if you own a hair salon and are looking to expand your client base, you need to get creative!
Eight unique ideas to attract hair salon clients are:
• Develop a kick-ass corporate identity 
• Take full advantage of social media influencers
• Incentivize word-of-mouth and referrals
• Partner with local businesses 
• Offer student discounts 
• Get on Google's radar
• Offer a unique customer experience 
• Innovate, innovate, innovate!
Below we will go over each of these unique ideas for you to have a better understanding of how you can attract new customers to your hair salon:
Develop a kick-ass corporate identity 
First things first, if you want your hair salon to stand out, you need to have a strong brand presence. But, you cannot have a strong brand presence without a kick-ass corporate identity.
Corporate identity, also known as company ID, is how your hair salon presents itself to the outside world. It encompasses your business' logo, color palette, fonts, tag line, and personality.
A good corporate identity is cohesive throughout all mediums — meaning that everything from social media posts to billboards ads, staff uniforms to your website, signs, and stationery need to be integrated.
Thus, invest in a good designer who can help you develop the branding that best fits your salon's style and personality. When doing so, do not forget your target audience. After all, branding is only as strong as the connections it creates with people.
Take full advantage of social media influencers
Social media is changing the marketing game, and there is nothing we can do about it! Hence, your social media presence needs to be strong if you want to attract and engage with new and existing customers.
However, producing high-quality and engaging content is no easy task. It requires a lot of planning on your part, and it usually takes time. But, lucky for you, this is where social media influencers come in!
Working with one (or more) influencers can help grow your hair salon's social media presence, reach a broader audience, and boost your engagement.
Nonetheless, it is imperative that you do your research and carefully vet social media personalities. The influencer you choose will act as a brand ambassador for your salon. And in consequence, he/she needs to embody your business's values, style, and personality.
For instance, let's say you are trying to attract women ages 20-35 who are very fashion-savvy and trendy. Hence, the influencer you choose needs to be someone they can easily relate to. Thus, picking a 40-year-old baseball player (even if he has 1M followers on Instagram) might not be the right move for this specific target audience.
Furthermore, consider working with micro-influencers rather than macro-influencers or celebrities. Micro-influencers are not only more cost-effective, but they also offer a more curated list of followers and sometimes even a more engaged community.
Incentivize word-of-mouth and referrals
Another great way of attracting new clients is by encouraging referrals and word-of-mouth. Think about it, who is more qualified to advertise your salon than customers who already believe you are the best option out there. Plus, odds are you are already getting many referred customers through the door.
New customers clients who come in through word of mouth are more likely to become loyal and recurrent clients than passers-by.
Thus, investing in a provocative referral program can go a long way! Nonetheless, you have to make it enticing for existing clients to go out of their way to bring in new patrons. A simple 10% on your next service won't cut it!
In other words, get creative! Analyze what it is that your clients crave the most and why. Then, figure out how you can offer that as a reward every time you get a referral or a new referred client books "XYZ" service.
Plus, do not forget online reviews. You can expand referrals to the world wide web to reach a broader market segment. To do so, encourage clients to give you a good review on popular user-review sites such as Yelp, Foursquare, Angie's List, and Yellow Pages. And much like with a regular referral, you could offer a small reward or discount.
Partner with local businesses 
Getting involved with your community is an excellent way of cultivating potential clients and fostering a sense of loyalty and belonging. Therefore, consider partnering with local businesses that might attract the same type of client you want to attract. Even better, if that business already has a solid customer base that you can benefit from!
Depending on your target audience, the right partner (or partners) could range from a coffee shop, local clothing brand, or restaurant to a gym or even a photography studio. The possibilities are endless.
However, just like when choosing an influencer, you need to make sure this new ally embodies your brand. When partnering with another company or business, you need to be sure that their vision, mission, and values align with yours.
For example, if you are a hair salon that prides itself on being environmentally conscious or sustainable, you wouldn't want to partner with a fast-fashion brand or a coffee shop that underpays its staff.
Remember, partners become an extension of your brand, and in turn, can make or break your reputation.
Offer student discounts 
Believe it or not, offering student discounts can be a very effective and effortless way to attract new clients to your hair salon. According to recent statistics, women under 34 years make up 24% of the total share of consumers in hair and salon services.
As a result, offering student discounts can summon a steady clientele — especially if your hair salon is located near a school, college, or university. What you are 'losing' in offering a discounted service, you make up in volume.
More so, if you limit these discounts to days or times when your salon is less busy, you are mitigating losses by justifying what you are paying for in personnel that otherwise would be idling.
Get on Google's radar!
Google is an ally you cannot afford to waste. More and more are the people who use Google to find answers. Based on recent data, Google processes over 3.5 billion searches daily. In other words, every second, 40,000 searches go through the search engine!
Hence, if you want to attract new clients, you must get on Google's radar. But, how? Well, there are plenty of ways that can land you on Google's top pages, including search engine optimization (SEO) tactics and optimizing your Google My Business (GMB) Listing.
If you want to dive into the SEO world, you must first understand that for it to work, you need to tackle a few things such as:
Keyword planning
Unique meta title & description
Good quality copy
Link-building
It would be best to hire a specialist to help you navigate your salon's website SEO, as this can be a very time-consuming and technical task.
Optimizing your GMB listing, on the other hand, is very simple. You just need to create a Google Business Profile (if you don't already have one) and make sure your name, category, location, hours, and contact details are accurate and up-to-date. Next, you will need to get the conversation going by asking clients to leave a positive review on your profile. The more 5-star reviews you get, the higher your salon will rank.
The goal is that when people are looking for "hair salons near me," your business appears at the top of the list. So, take the time to explore everything Google offers to attract new clients and engage with existing customers.
Offer a unique customer experience 
It might feel like a no-brainer, but most salons are so focused on their services and products that they forget about the experience. Offering a unique customer experience can go a long way when looking to secure a steady clientele.
But, what does a unique customer experience entails? Well, think about all how you can make your client's visit to your salon memorable. From the moment they walk in, you want customers to feel special!
The ambiance of your salon can also help you set the mood for a more favorable customer experience. Below some ideas you could consider:
Crafting a playlist that matches your business' personality
Having up-to-date magazines for clients to browse
Investing in free wi-fi for clients to use while waiting for their service
Offering complimentary snacks or beverages
Having a locker room or space where customers can store their belongings
Investing in comfortable chairs and stations
Asking team members to call clients by name
Creating an Instagram-worthy space
Whatever it is you decide to do, make sure it is memorable and allows clients to feel comfortable, relaxed, and, more importantly, happy. After all, a happy client is a recurrent client!
Innovative, Innovate, Innovate! 
Last but not least, innovate! The beauty and cosmetics industry is very fast-paced. Thus, you need to stay on top of industry trends if you want your hair salon to remain relevant — this includes marketing tactics, products, service offering, digital presence, and more.
Don't expect the same strategy to work for years and years to come. Existing clients will quickly get bored by the same incentives, ads, or playlist. And potential clients will be less likely to enter your salon if your image and services offering fell old-fashion or obsolete.
As you can see, many methods can help you secure a recurring customer base while also attracting new or potential customers. The key is to explore the action(s) that fit best with your hair salon's personality, target audience, budget, and goals.
As we mentioned before, one size does not fit all when it comes to hair salon marketing tactics. So, take your time to explore your options. Weigh out the pros and cons of each of these unique ideas.
And keep in mind that whatever you choose, you need to give it time. A customer base is not something you acquire overnight. On average, it takes between 3-9 months for salons to achieve a steady flow of customers. So, be patient!
More tips on attracting customers HERE.
Related Questions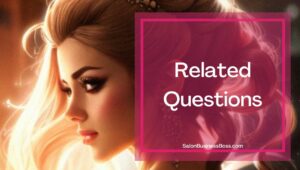 Why do hair salons fail?
According to a recent study published on Bloomberg.com, 80% of salon businesses fail after 18 months. Unfortunately, there is not one single reason why hair salons fail. Many factors can contribute, such as inadequate planning, poor management, hiring the wrong people, failing to understand the market they operate in, and more.
Thus, to avoid falling into this statistic, make sure you have enough information, time, and resources to take on the task of opening a hair salon.
Should my hair salon open every day?
A hair salon is not your typical 9-to-5, five days a week type of business. Given the highly competitive market in which hair salons operate, closing your salon for a day or two might not be a smart business move. A seven-day schedule can help you reach your financial goals faster, boost your reputation, and attract more customers.
Nonetheless, this might not be true for every hair salon. A salon's schedule or working hours will be highly influenced by its location, target audience, and service offering. For instance, if a salon is in a shopping mall, it needs to be open Saturday and Sunday because there are probably the busiest days; Mondays, on the other hand, might be a slow day. Thus, if the expenses of opening on a Monday surpass the amount of money coming in, it would be best to open Tuesday-Sunday.
Looking to start your own Salon? Get the documents you need to get organized and funded here.
Please note: This blog post is for educational purposes only and does not constitute legal advice. Please consult a legal expert to address your specific needs.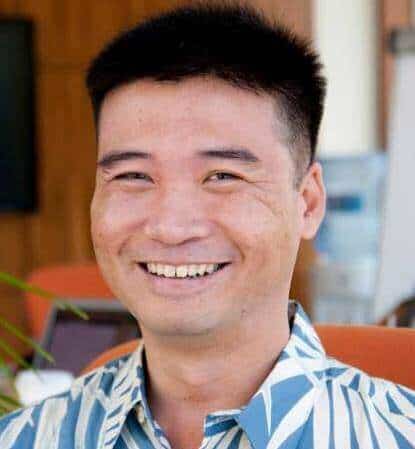 About the author. Entrepreneur and Salon Business Fan.
Hi! I am Shawn and I am a happy individual who happens to be an entrepreneur. I have owned several types of businesses in my life from a coffee shop to an import and export business to an online review business plus a few more and now I create online salon business resources for those interested in starting new ventures. It's demanding work but I love it. I do it for those passionate about their business and their goals. That's why when I meet a salon business owner, I see myself. I know how hard the struggle is to retain clients, find good employees and keep the business growing all while trying to stay competitive.
That's why I created Salon Business Boss: I want to help salon business owners like you build a thriving business that brings you endless joy and supports your ideal lifestyle.