You love doing hair and how it makes men and women feel more handsome and beautiful. If you have wanted to open up a hair salon, here are the tools you need to get ready for startup costs. 
A hair salon can cost about $62,000 for the simplest setup that includes the basic tools and equipment needed and can go as high as $500,000 depending on how large the facility and how many salon chairs will be in your business according to Business News Daily.
While it can take some time to build the startup funds you need to begin your hair salon business, you will ultimately profit as a hair salon owner in the long run. 
Estimated Startup Costs to Start a Hair Salon Business
Let's say that your specific hair salon will take about $60,000 to $70,000 in startup costs. Time to do the calculations!
Tools & Equipment
For the tools and equipment section, say that you have 5 styling stations, 5 hair wash stations, and 5 hair drying machines. Prices will be based on products found at Buy-Rite Beauty. 
Hair products for Styling Services
Hair salon retail items will be based on prices found at Beauty Plus Salon. All prices vary based on brand, product size, and package size purchased. Say that you want to purchase ten to twenty units of each product to get you started with running your salon. The number of units will be noted next to the total amount for each retail item on the list. 
While you can sell these items in your salon, you can also use some of them to style your clients' hair. Just be sure to classify which items you want to sell to clients and which items you want to use to help perform hairstyling services. This list below will be what you may need to style customers' hair. 
Check Sally Beauty for sanitizing options for your hair tools.
Licenses & permits
Licenses and permits will cost differently depending on the state in which you are offering salon services. These are just estimates of the costs.
Real Estate
Say that your rent costs about $2,000 each month. The total rent will be for one year of operation to account for overall startup costs. While you may not be able to pay your rent upfront for the entire year just to keep up with your monthly budget, be sure that you have enough original startup funding to cover rent so that your business will not have to close from lack of paying rent. 
You may be able to get a mortgage on a business building, but if you are looking to get quicker approval for a salon building, renting would be the best bet. You can always find a mortgage on another local business building and move there should you choose to do so. 
Waiting Area Amenities
A waiting area is a must! You never know how booked your salon can get with people interested in receiving styling services. Customers who have a comfortable place to wait will not mind the extra time it takes to receive service if they at least feel like they are at home in their environment. 
Salon Retail Items Inventory
Let's say that you may spend about $2,000 for inventory to stock your retail section and sell to clients who want to take hair products home. 
Overall Calculation
Everything listed in this example will cost you about $60,511. Startup costs will be higher or lower depending on: 
How many salon styling stations you choose to have in your facility.
If you decide to have a kids' area and offer free coloring books or not.
The type of insurance that you get for your salon business (not listed in this mathematical example).
The salon services that you offer and what tools you will need to provide them.

 

How large your facility will be when it comes to rent and maintenance.

 
What Licenses & Permits Do I Need to Open a Salon?
You will need the following licenses & permits to open your salon:
A cosmetologist license for your state.

 

Federal Employee Identification Number (EIN) for you and your employees to file taxes at the end of each year.

 

Certificate of Occupancy for the building in which you are operating your salon.
Salon business license for reputable operations.

 

Retail seller permit for salons.

 
How Do I Get a Cosmetology License?
While you are going to be the salon owner and may not be directly serving customers' hair as much as your stylists, you should get your cosmetology license for credibility purposes. Be sure that all your stylists have a state-approved cosmetology license as well for them to provide high-quality hair and beautifying services to your local clients. 
You can get a cosmetology license by:
Attending a state-approved cosmetology school in your state.

 

Attend for the proper number of hours to build your cosmetology experience.

 

Pass all your cosmetology tests in school.

 

Receive hands-on training whether at a student or senior salon.

 

Pass the state board exams in your state.

 
Stylist Pro Tip #1: As you are studying for your cosmetology license, consider doing your family and friends' hair. You can keep an electronic and paper log (good to have multiple copies of logs in case one gets lost) of before and after photos to build your professional portfolio.
How Do I Apply for an EIN?
Apply for an EIN by visiting the 2021 IRS Tax ID / EIN Online Application – Form SS-4 (irs-gov-taxid.com). 
Select whether your salon is an individual/sole proprietor business or a Limited Liability Company (LLC) to begin your application. 
Fill out the information required for the application. Once you submit the completed application, you will be awarded your EIN immediately. Keep this number handy for when handing out W2s or 1099s to your employees and for when you complete your business taxes at the end of the year. 
Why Do I Need a Retail Seller Permit for My Salon Business?
You need a retail seller permit as a salon if you are selling salon retail products. 
If you decide to sell salon retail products such as shampoo, conditioner, and hair straightening serum, you will be collecting taxes on these products as well to pay to the federal and state government. 
If you are not operating your salon with a retail seller permit and you are trying to sell salon retail items, you can be audited and charged a fine for non-compliance with following proper business operations in your state. 
If you want to just sell hairstyling services to local clients, you must hold at least a standard salon business license to operate within the standard procedure. 
Stylist Pro Tip #2: If you are not sure whether you want to sell salon retail inventory in your salon or not, go ahead and do it anyway! You will gain more profit for your business by carrying professional salon retail items in your business for clients to take home and do their hair in between salon visits. 
Not everyone can afford regular salon visits, so allowing them to purchase their favorite professional hair products to perform the service themselves at home will help your business, too. 
What Tools and Equipment Do I Need to Furnish My Salon?
To properly operate your salon, you must purchase specific tools and equipment that you will use for hairstyling services. Don't forget that you will also need office supplies, waiting area amenities, and possibly kids area amenities. 
The kid's area is completely optional, and this will depend on your overall clientele. If you see that many parents and guardians have to bring their children with them while receiving hair services, definitely have a kids area where a child care representative can watch the children while adults are being serviced.  
Office and Software
At your front desk, you will need a POS system, printer, a computer, a cash register, a card terminal, a business card holder with your business cards, and a telephone. 
You will need a computer to properly operate the POS system and perform any accounting related to your sales. Connect your computer to a printer, so that you can print out receipts of services rendered to your clients once he or she has given you payment. 
Not everyone is going to pay with a credit or debit card, so have a cash register to take cash payments and distribute change. 
Be sure that your card terminal is always in operating condition. If it is down for whatever reasons, encourage your clients to pay with cash or via another payment app such as PayPal, Venmo, or Cashapp. 
Stylist Pro Tip #3: Business cards? Yes, they are still useful! Despite technological advancements of being able to access business information online, people still like the idea of having a physical business card on hand for businesses in which they support. Have your business name, address, phone number, slogan, and operating hours on the front of your business card. Put a QR code that has the link to your website, so clients can schedule their next hair appointment any time online. 
Hair Styling Tools
You will need the following basic hair styling tools to service your clients at your salon:
Hair scissors.

 

Rattail comb.

 

Extra hair combs.

 

Hairbrushes.

 

Applicator brushes for hair bleaching.

 

Bowls for mixing hair products and dye.

 

Foil sheets for hair dying.

 

Liquid for sanitizing tools.

 

Curling brushes.
Curling irons.
Straightening irons.

 

Hand-held hair dryers for wash, dry, and cut clients.

 

Shower caps.

 
You can expect to spend $1,000 or more on base hair styling tools that will last a few years in your salon. You may spend $300 or more each month on items that will run out such as foil sheets, shower caps, and liquid sanitizing gel for hair tools.
Hair Styling Equipment
Consider purchasing the following salon equipment to be able to service a wide range of clients in your local area that visits your salon:
Hairdryer machine.

 

Hair washing sinks.

 

Reclining sofas for clients to lay down at the hair washing sinks.
Salon chairs: one for each stylist's station.
Wall mirrors one for each stylist's station.

 

A vanity at each station to store tools, styling gels, shampoo, conditioner, and more.

 
Hair salon equipment will last anywhere between 3-10 years depending on the brand purchased, the money you invest in the piece of equipment, and the general maintenance provided for said equipment should it malfunction. 
Amenities
Let's not forget what you will need to provide amenities to your clients that visit your salon such as:
Sofas and chairs in your waiting area.

 

A television or two with different shows on. Maybe one with the news station on and another with a style or food station on.

 

Cable/telephone subscription to be able to have a tv in your salon and receive telephone calls from potential or repeat clients.

 

Coffee table set up in front of the sofas in the waiting area.
Magazine subscription to a style magazine that you can leave on the coffee table for people to read while waiting to get serviced.

 

Optional: Buy hair salon-themed coloring books to hand out to kids that visit the salon while their parents or guardians are getting their hair done. Here is one to consider: My New Haircut Coloring and Activity Book with your logo | ImprintLogo.com. The more buy-in one bulk box, the less it is for each unit.
Optional: Kids toys in a play area if you want to provide child care to clients who must bring their children with them to hair appointments. Charge an extra $10 per hour that a salon representative must watch the child.

 
There are some one-time investments you will be making until the furniture depreciates. The cable and television subscription will be in monthly installments.  
You may have to invest about $1,500 to get one-time amenities furniture for your waiting area and then put out about $100 each month for a cable and television subscription depending on the company in which you choose. 
Check out our list of equipment needed to get started HERE.
Open Your Salon Today in 16 Steps
To open your salon, take these steps in the following order to gather your startup costs and get everything to operate within standard:
Start funding your business with:

Grants.

 

Crowdfunding.

 

Personal savings.

 

Small Business Administration loans.

Apply for your EIN.

 

Find your building to operate your salon and make the offer for leasing.

 

Get it inspected to be sure it is up to code.

 

Get your certificate of occupancy.

 

Apply for other licenses and permits you need to operate a salon in your area.
If not done already, finish up procuring your cosmetology or beautician license during this business opening process.

 

Find a wholesaler to get your salon products for hairstyling services and retail items to sell in-store.

 

Purchase your salon tools, equipment, and furniture, and have them delivered to your facility's building to get your salon set up.

 

Purchase your office supplies and POS system to get your sales system set up.

 

Kickstart your website and social media pages to begin publishing your grand opening day.

 

Start a direct mail campaign to your target market for them to learn about your hairstyling services.

 

Hire employees with cosmetology licenses or will have his or her license by the time your grand opening happens.

 

Plan your grand opening event with different tables.

 

Information table to include business cards and salon swag such as selling T-shirts, handing out free stationery and notepads etcetera.
Kids table to include hair salon-themed coloring books and a hair activity where they can decorate their own drawn picture with yarn.

 

Sell refreshments and snacks.

 

Whatever other tables you want!

Build your mailing and email list when you host the grand opening event.

 

Once your salon is open, start sending emails to your clients once to twice a week to increase repeat clients.

 
Other Things to Remember While Opening your Salon
Remember that while you are opening your salon to:
Keep practicing hairdos and services.
Have your potential employees do the same.

 

Get your building entirely to code, so that it is a haven for you, your employees, and your customers during business hours.

 

Have cleaning supplies to clean up salon stations, bathroom(s), and the possible kids' area at the end of each shift. Sanitizing and cleaning a small business is very important to maintain health and safety standards.

 

Get salon tool cleaning and sanitizing gel. Do not forget that on your supplies list because then you might have a lice outbreak at your salon which will cause lawsuits.

 
Related Questions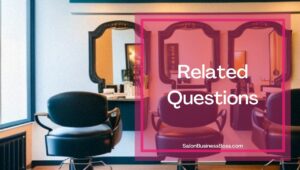 How many styling chairs should I have in my salon?
This would depend on traffic patterns in your salon and how much space you have in your hair styling area of the salon. The average salon will have 3 to 5 styling stations. Even if you have 5 styling stations and people still have to sit in the waiting area, as long as they do not mind waiting and there are not too many people waiting at once, it will be fine!
How much should I charge for children's haircuts?
How much you charge for children's haircuts will depend solely on your preference. Run a special where it costs $5 for toddler haircuts, $10 for haircuts for grade school children, and $12 for teenager haircuts. 
Why should I have a waiting area?
You never know how busy your salon can get! You want your clients to feel comfortable while waiting to receive your hairstyling services. Also, consider giving your clients a free Wifi password to connect to it, so they can surf the web faster on their smartphone while enjoying the televisions in the waiting area, too. 
What if I want to offer drop-in child care for my customers?
If you want to offer drop-in child care for your customers, keep the following in mind:
Have a room specifically for children of all ages to play and interact while waiting for their parents to finish up their hair services.

 

Have appropriate toys and activities available for kids ages 3-14. If you want to go the extra mile, have a game system of your choice for older children to play video games while they wait for their parent or guardian to finish receiving a hair service.

 

Hire a qualified child care representative. They should have years of experience with child care whether by raising their children or working in a daycare. Make sure they are CPR certified and well-versed in proper child care practices.
Make sure your room is zoned, so that you know the maximum number of children that you can have your child care representative watch at once.

 

Follow the child care teacher-to-child ratios based on your state. If you have more children in your classroom beyond the ratio, have a stylist not working on hair at the time to substitute as a Classroom Aide.

 
Looking to start your own Salon? Get the documents you need to get organized and funded here.
Please note: This blog post is for educational purposes only and does not constitute legal advice. Please consult a legal expert to address your specific needs.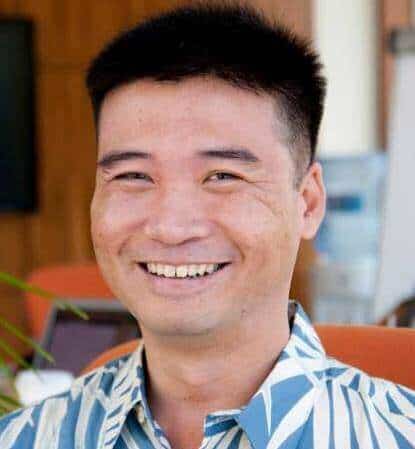 About the author. Entrepreneur and Salon Business Fan.
Hi! I am Shawn and I am a happy individual who happens to be an entrepreneur. I have owned several types of businesses in my life from a coffee shop to an import and export business to an online review business plus a few more and now I create online salon business resources for those interested in starting new ventures. It's demanding work but I love it. I do it for those passionate about their business and their goals. That's why when I meet a salon business owner, I see myself. I know how hard the struggle is to retain clients, find good employees and keep the business growing all while trying to stay competitive.
That's why I created Salon Business Boss: I want to help salon business owners like you build a thriving business that brings you endless joy and supports your ideal lifestyle.