Several things go into a successful hair salon business. Most of these you have some control over, like customer service, availability, and products. You can try out different strategies and change things that aren't working.
But one thing you can't change (at least not without a lot of hassle and cost) is your location. The location of your salon is one of the most critical factors in success, and you need to get it right the first time.
So how to choose a location for your hair salon the first time?
Five of the most important strategies to finding the right location for your hair salon are to focus on the cost of the building, the demographics of the area, the safety of the area, how visible your salon will be, and how convenient it will be for both your customers and your employees.
If you focus on these five areas and strategize each one, it will go a long way toward finding the best location for your hair salon. 
Cost of the Building
One of the most important factors when it comes to choosing a location is cost. But there are other factors than just the lease agreement that fall under this category. To get the most out of your salon, you should be aware of all of them before you sign on the dotted line.
Lease Agreement – The cost you'll mostly be focused on is the actual lease agreement you'll make with the landlord. You'll want to ask a few questions before agreeing to it.
Is the price fair?
Is the price competitive?
How long is the lease term for?
What are the costs or penalties for getting out of the lease?
You'll want to make sure that the lease price is fair and competitive in comparison to other salons and businesses in the area. If you have to pay more than others, it will negatively impact your business.
You'll also want to know the length and any costs for getting out of the lease, should you desire to move in the future, or can no longer keep up with the business. While you may not want to think of these things, you must know them.
Taxes or Extra Costs – Depending on the type of lease you sign, you may be on the hook for paying taxes and other costs. It's important to find out:
If other costs are not covered in your lease
What is the extra amount you'll need to pay
If you do need to pay taxes and other costs, you'll need to factor this into your budget to help the success of your hair salon.
Condition of the Building – Whether you need to pay for repairs or not, the condition of the building will have an impact on your bottom line. If you do need to pay for any repairs, the condition of the building could take a big chunk of your budget.
Even if you don't need to pay for the repairs yourself, constant repairs will impact your customers, which in turn will impact your budget.
Demographics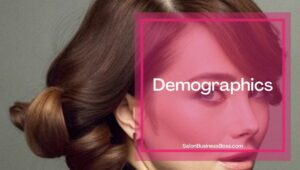 The demographics of the area of your salon will greatly affect your business. There are several factors you should consider when looking at the demographics of a possible salon location.
Average Income – When choosing allocation for your salon, you'll want it in an area that will attract business. If the population of the area makes too little, they may not spend their money on salon services. Contrarily, if they make too much, they may opt for a higher-end salon instead of a new one. These are all factors to consider when choosing a location.
Neighboring Businesses – The other businesses in the area you choose can also have a great impact on your salon. If there are no other businesses, it may not be an area people will go to. If the area has a variety of other businesses, it probably already attracts people.

 
Depending on the type of neighboring businesses, your salon may attract more or fewer customers. You should always look into what the businesses around your salon will be, and decide whether they will be a benefit or disadvantage to your salon.
Competing Businesses – You'll also want to look into how many other hair salons are already in the area. If there are too many already, it may be harder to attract new customers to yours. If there are none, is it an area people will associate with a salon? These factors are important to determine before opening your hair salon in a particular area.
Safety
You'll also want to take in how safe the area is in which you are looking to open your salon. An area that isn't safe will not only discourage customers but can discourage employees from working in your salon as well.
Low Crime Area – You'll want a location that is low in crime. But that also includes the area surrounding the location of your salon. If your salon is a block away from a high-crime area, it may dissuade customers who are too afraid to venture there. And if employees don't feel like they'll be safe, they won't want to work there either. You should be aware of crime statistics in any area you're looking at opening a salon in.
Night Lights – Another aspect of safety is how well-lit the area is at night. Not only are well-lit areas less prone to crime, but they are also safer for customers to drive and walk without accident or injury. If the location of your prospective salon isn't lit well at night, it could cut into your business.
Visibility
The visibility of your hair salon may be one of the most important aspects of gaining and growing your business. If no one knows you are there, how can you expect them to patronize you?
Shop Visibility – The visibility of your hair salon can be your greatest free marketing tool. If a lot of people are going to see the salon, it is more likely that they will try it out. On the other hand, if your salon is at the back of a building or in a less visible location, that means you'll have to market even more to get people to know about you. The more visible your salon, the better.
Visible Signage – You'll also want to have an easily visible sign to attract people to your business. If your sign is hidden behind a tree, or again at the back of a building, it's going to make it ten times harder to get customers. You should be sure that the location you're going to choose will allow an easily visible sign.

 
You should also look into the rules and regulations in the area about using signs around the location of your salon. Certain areas will allow you to advertise your business, say with a sign on the corner near your shop, and other areas don't. Especially for a new hair salon, the more signs you're allowed to use to attract new customers, the easier it will be.
Convenience
Another important aspect of a hair salon business is how convenient it is for people to get there, and if they'll be able to get a spot to park if they do. It's also important to take into account how convenient it will be for you and your employees as well.
Convenience of Customers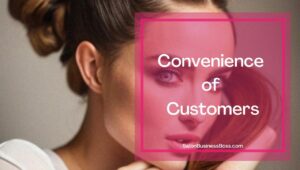 A great hair salon location is convenient for its customers. The easier it is for customers to get to you, the better chance you'll have at growing your customer base.
Transportation – If the area your shop will be in has public transportation, will it be close enough to a public transportation hub to make it a convenient distance for customers? This may not be a question you've thought about when looking for salon locations, but it can be a critical one.

 
A salon that is closer to a public transportation hub is more likely to attract more clients. If there is no public transportation in the area and people are going to need to drive, your shop should be in an easily accessible location for cars. Clear roads and a well-sized parking space will all be needed to make your shop as convenient as possible.
Parking – One of the little things that can greatly impact a business is adequate parking space. If the majority of your customers are going to be driving, you'll need a parking lot big enough to accommodate them. If there is no place around your shop to park, people may choose to go to other hair salons where parking is easier.
Convenience of Employees
While the convenience of customers may be more important in your mind, the convenience of yourself and your staff will also impact the outcome of your business.
Easily Accessible – You'll want a shop that is easy for you and your employees to get to. This not only means one relatively near to where you live but also one that provides easy access for people who may be there 4 or 5 days out of a week (or more). For example, a hair salon that is in a downtown area may be harder to travel to than one that is on the outskirts of the same downtown area, with each being accessible to public transportation routes.
Staff Parking – While you'll want a shop that provides easy parking for your customers, you'll also want the same for your employees. If a location has a small parking lot, for instance, your employees may need to park farther away to leave those spots for customers. Something like that could affect the morale of your employees, and in turn, your business. It's always important to think of your employees just as much as you do your customers.
Check out more tips for starting a successful salon HERE.
Related Questions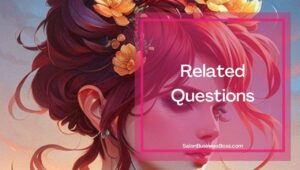 Do I need a parking lot?
Obviously, the parking needs for each salon are going to be different. If your salon is located in Manhattan, parking isn't as important as it would be in a smaller town or area with less public transportation. If public transportation isn't provided in the area of your shop, a bigger parking lot may be needed as more people will be driving to get there.
What types of leases are available for my business?
There are 3 main types of commercial real estate leasing. These are gross lease, net lease, and modified lease. A gross lease is where you will pay one amount to the landlord to cover all expenses (rent, taxes, repairs, etc.). 
A net lease is where you will pay a smaller amount to the landlord, but you will then also be required to pay the extra costs for insurance, taxes, repairs, etc. 
A modified lease is a combination of the two, where a tenant pays less, but usually must cover the cost of maintenance and janitorial services on their own.​
Looking to start your own Salon? Get the documents you need to get organized and funded here.
Please note: This blog post is for educational purposes only and does not constitute legal advice. Please consult a legal expert to address your specific needs.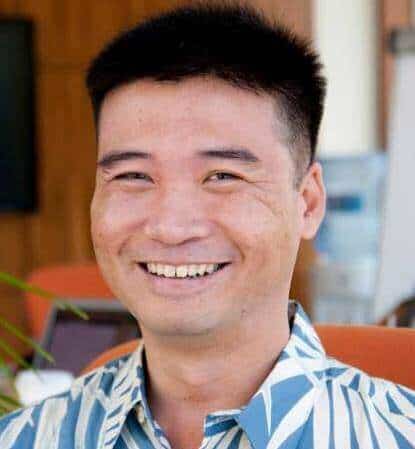 About the author. Entrepreneur and Salon Business Fan.
Hi! I am Shawn and I am a happy individual who happens to be an entrepreneur. I have owned several types of businesses in my life from a coffee shop to an import and export business to an online review business plus a few more and now I create online salon business resources for those interested in starting new ventures. It's demanding work but I love it. I do it for those passionate about their business and their goals. That's why when I meet a salon business owner, I see myself. I know how hard the struggle is to retain clients, find good employees and keep the business growing all while trying to stay competitive.
That's why I created Salon Business Boss: I want to help salon business owners like you build a thriving business that brings you endless joy and supports your ideal lifestyle.