The beauty industry is one of the fastest-growing industries in the world. Based on Reuters' recent statistics, the beauty and cosmetics industry is valued at approximately $532 billion. Furthermore, according to the U.S. Bureau of Labor Statistics, the average salon owner earnings fall into the $70,000-$175,000 annual salary range — making as much as $385,000 per year.
As a result, it is considered by many to be an excellent entrepreneurial opportunity. But, even though hair salons can be highly lucrative, they also require a lot of planning and effort on your part.
To open a successful hair salon, you must thoroughly follow these six steps:
Develop a business plan 
Obtain adequate financing
Comply with all legal requirements
Find the right place
Purchase supplies and equipment
Hire an exceptional team

 
Below we will go over each one of these steps in detail for better understanding:
Step 1 – Develop a Business Plan
It is vital that you thoroughly organize your moves before opening your hair salon. Therefore, the first thing you need to do is develop a comprehensive business plan.
A business plan for your hair salon should cover at least the first year of your business and should help you map the actions and tactics that will help you reach your goals, including:
– Market analysis
– Key objectives
– Business model
– Breakdown of services and products
– Budget planning and financial predictions
– Marketing plan
– Sales practices
Remember that is a business plan is not a document you draft at the beginning of your entrepreneurial journey and then forget. Periodically reviewing your business plan can help you see what objectives you have (or have not) accomplished, what changes need to be made, if and when you need to pivot your model, and what your goals for the next 1-3 years should be.
Check out our guide to creating a business plan HERE.
Step 2 – Obtain Adequate Financing
Opening a salon requires a hefty initial investment — especially when compared to other types of businesses. Overall, the average cost for opening a hair salon is $62,000. However, this number can vary depending on your business model, the scope of your services, the business' size, its location, and more)
Franchises, on the other hand, are costlier. Depending on brand recognition, the number of national or international branches, and the company's terms and conditions, a hair salon franchise's initial fee can range between $182,000 – $250,000.
Hence, your next step should be to secure the needed initial investment to open your salon for business. There are many ways in which you can do so, below some of the most common:
– Asking for a bank loan
– Securing a Small Business Association (SBA) Loan or microloan
– Soliciting a business line of credit
– Attracting investors
– Starting a crowd-funding or crowd-sourcing campaign
– Looking for a business partner
Step 3 – Comply with all Legal Requirements
Once you have secured the capital you need to start your hair salon, you can need to comply with all the legalities involved in starting a new business, such as:
• Registering your business 
To register your business, you will first need to decide what type of company or legal entity best fits your needs (e.g., sole proprietorship, partnership, LLC, corporation.)
However, an LLC is highly encouraged as it prevents you from being personally liable for any legal transgressions.
• Obtaining an EIN or Tax ID
Once you have registered your company, you will need to obtain an Employer Identification Number (EIN) or Tax ID online through the Internal Revenue Service's website by following these simple steps:
Determine your eligibility – you may apply for an EIN if your principal business is in the United States or U.S. Territories and if you have a valid personal SSN, ITIN, or EIN.
Complete the online application form
Submit your application
• Opening a business bank account
You will then need to open a business bank account to track your expenses, receive payments, and keep your business's financials separate from your personal affairs.
To do so, you will need to visit a bank of your preference and present your articles of incorporation, EIN, and personal identification documents.
• Procure all permits and licenses
The licenses and permits you need to open a hair salon are:
State Cosmetology or Beautician's License
Salon Retail Seller Permit (if you are selling products)
Salon Business Operation License
Certificate of Occupancy
Keep in mind that these licenses expire after 1-2 years, and thus, you will need to renovate them to continue operating a legally complying business.
• Secure the necessary insurance policies 
As a hair salon owner, you are also required to secure specific insurance policies to safeguard your business, your employees, and yourself. The most common insurance policies for hair salons and hair salon owners include:
General Liability Insurance
Commercial Property Insurance
Workers Compensation
Professional Liability Insurance
Lastly, note that you might need to comply with additional legalities depending on where your hair salon is located. Thus, it is advisable to hire a specialist to guide you through the process to ensure you have all your bases covered.
Step 4- Find the Right Place
There are many things you need to consider when selecting the right location for your hair salon, such as:
• Distribution
If you are only offering hairstyling services, you will need space for large equipment and stations where your staff and clients can feel and work comfortably. But, if you are offering other types of services (e.g., waxing, facials, manicures, pedicures) or plan to do so shortly, you will need to secure a place that has private or semi-private rooms. 
Plus, hair salons also require decent storage space for all the supplies, a sanitizing/cleaning area, a reception area for clients to wait and announce themselves, and a place for employees to rest.
Lastly, you will be obligated by law to have a certain number of bathrooms, emergency exits, handicap accessibility measures, and more. So, make sure your space allows for all of these requirements.
• Location
If you want your hair salon to succeed, you must secure a good location. The most profitable hair salons are usually located in highly populated areas near restaurants, other retail businesses, and offices. Why? Simple. If your salon is located in an area that already has a fair amount of traffic, people will be most likely to visit your salon — especially if you are just starting and have not made a name for yourself just yet!
More so, try to choose a spot that can be quickly and easily spotted from the street while also allowing you to place clear signs that will catch people's attention.
• Buying vs. Renting
You already decided if you would need to rent or purchase a space for your business based on your business plan and financial projection.
But, if you chose to rent a space, remember that it should not amount to more than 10% of your projected income. And on the contrary, if you decided to buy a place, make sure it covers all your needs and that your budget or initial investment allows it.
Remember that one of the main reasons why startups fail is insufficient funding and poor financial management.
Step 5 – Purchase Supplies & Equipment
You need more than just a location and a few products to run your salon business. There is an extensive list of equipment and supplies you will need to offer your clients high-quality services.
However, as a first-time salon owner, it is easy to get carried away and spent most of your budget on fancy equipment and costly supplies. Therefore, you must have a clear sense of what is indispensable (and what is not) to avoid making unnecessary purchases.
Below a list of a few must-haves to get you started:
Styling chair
Styling stations (with mirrors)
Shampooing stations
Hairdryers
Blending shears
All-purpose shears
Razors/Electric clipper
Paddles brushes
Round brushes
Curling Irons
Hair irons
Haircutting capes/robes
Variety of combs
Sectioning clips
Hair rolls
Hair ties/pins
Shampoos
Conditioners
Hairstyling creams/mousses
You will need to buy many other things that are not directly related to hairstyling, including:
– Cleaning supplies (for example disinfectants, paper towels, wipes, trash bags)
– Courtesy products for clients (for example water bottles, light snacks)
– Other equipment (for example managing software, reception furniture)
Hence, keep all of these other expenses in mind when defining your supply and equipment's budget.
Step 6 – Hire an Exceptional Team
In the beauty and cosmetics industry, having efficient and committed employees is essential for your business to thrive. When it comes to hair salons, your team becomes your brand's face and soul.
Hence, one of the most challenging aspects of being a salon owner is finding and retaining good employees. Over the last decade, the industry's growth has created a deficit between offer and demand — meaning that salon owners are chasing a limited pool of talent and expertise.
But do not get discouraged! If you want to attract talented and experienced staff for your salon, you will need to:
Determine what it is you are looking for in a candidate (e.g., education, licenses, experience, skills, abilities)
Draft an appealing job description outlining the advantages of working for your salon, business' policies, and pre-requisites for the position. Try to make it as amicable and informative as possible.
Place your job ads in the right places — consider industry-specific websites and other sites dedicated to job hunting such as LinkedIn, Monster, Glassdoor, and more.
Develop an 'Employee Value Proposition' (EVP) that explains the benefits and advantages of working for your salon.
Furthermore, know that the best way to find and hire the right personnel is by always keeping your eye out for new talents. Try not to wait until someone quits or gets lay off to start looking for a replacement. By the time you have a vacant, you are already losing money!
Here is the where to find good employees!

You now know how to open a successful hair salon. Nonetheless, there are many other things you need to know before you go out and open for business. For instance, there are internal and external elements that play a crucial role in your business' success, including:
• Buyer Persona
A salon cannot succeed without the right mix of services, products, and prices. To establish these, you will need to conduct a thorough market analysis (as specified on your business plan) to build your Buyer Persona profile or ideal customer.
Once you have determined who your target audience is, you can make product and service decisions based on their needs and wants. Plus, you will then also establish a pricing model that is both reasonable and beneficial to your business.
• Direct Competition
As we mentioned before, the hair salon industry is highly competitive. As a result, you must have a good grasp of your competition and how they interact with their customers.
Make sure you do your homework and know the services, products, promotions, offers, treatments, and techniques competitors offer. By doing so, you will be one step ahead of them and can develop your salon's unique selling proposition to set you apart from the rest.
• Marketing 
In today's saturated market, a good marketing strategy is vital to any company's success, especially in the beauty and cosmetics industry.
Why? Simple. In the United States, there are more than 77,000 beauty salons, all competing for a piece of the market. Thus, marketing can help you break through the clutter by reaching your audience effectively and efficiently.
However, marketing a business is very costly; this is why you should set apart a reasonable chunk of your budget for marketing tactics and public relations practices. Keep in mind that, on average, startups spend between 8-10% of their initial funding on marketing.

As we have already established, having a salon is a very lucrative business. However, while most salons are considered profitable, some external factors contribute to some companies making more money than others.
Hence, if you wish to ensure your salon's success, there are specific tactics and ways that can increase your business' income, such as:
• Reduce expenses
Undoubtedly the first thing you would want to do is reduce your expenses. Running a hair salon has fixed and variable costs that you will need to consider. Fixed costs include rent/mortgages, insurance policies, employee wages, and utilities — all of which represent monthly expenses. On the other hand, variable costs are related to sales and vary monthly; these include products, supplies, advertising, and more.
As a rule of thumb, you should always try to maintain your fixed costs low. Furthermore, as a salon owner, you should continually revise your business model to ensure your capital is put to fair use. Modest changes such as eliminating a product or service that is not selling or re-negotiating prices with suppliers can go a long way.
• Expand the service/product offering
If you think that adding new services to your salon's offering can help you land more customers or increase your earnings, you should consider it!
For instance, if your hair salon currently limits itself to hair styling, you could consider hiring a waxing or nail specialist as a means to grow your business into different categories.
Another efficient way to increase profits is by cross-selling products and services. On average salon product sales have profit margins that are 2-3 times higher than beauty or hair treatments. Plus, recent data shows that hair salons are 30% more prone to retain customers if they make a retail purchase.
Thus, do some research and negotiate with well-established brands that offer products that go hand-in-hand with your services and that might pique the interest of your clientele.
• Develop an online presence 
It might seem like a no-brainer, but having an online presence can skyrocket your sales. According to recent data, 88% of consumers in the U.S. research online before buying a product or service. More so, 64% of small businesses have a website, which means that if your salon is nowhere to be found online, you will be out of the radar.
Start simple, create a social media profile on platforms such as Instagram and Facebook. Once you have a solid online presence here, you can broaden your horizons by including your salon in mobile apps, online listing and move on to developing your website.
Keep in mind that websites can be expensive, ranging between $500-$30,000 or more. Thus, if you feel like you cannot afford a professional-looking website, it is best to wait until you have the means to do so.
• Retain your customers
What differentiates a successful business from an 'okay' business is essentially its ability to retain a loyal clientele. Consequently, you must always strive to build strong relationships with your customers that will stand the test of time.
The best way to do so is by making sure your clients are receiving what they are paying for. Meaning that if your business is a premium salon with steep prices, you need to make sure customers are receiving VIP treatment (e.g., high-quality products, exceptional service, complimentary drinks, or snacks.)
 But, on the contrary, if you offer affordable prices, make sure clients feel comfortable and can come in and out the door fast.
Also, it is important to pay close attention to how your staff treats and relates to your clients. Keep in mind that your team becomes the face of your brand. Thus, hiring experienced personnel with good communication and interpersonal skills is also a great way to improve client retention.
Related Questions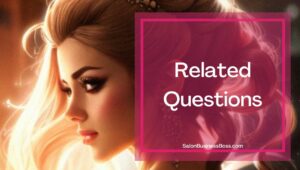 1. What are the advantages of owning a hair salon business?
Owning a salon comes with a plethora of benefits, including:
• Career Advancement Opportunities
• Profitable Industry
• Catering to a High-Demand Market
• Options for Growth
• No Formal Education Required
• Personal Fulfillment
• Decision-Making Power
2. How much does it cost to renovate a hair salon? 
If you are thinking of renovating an existing salon or merely revamping your current salon, you should know that remodeling a hair salon can cost between $3,500 – $15,000.
However, this amount can vary significantly based on a series of factors, including the scope of work, contractor and specialist's fees, permits and legal fees, and the equipment and team required to do so.
Looking to start your own Salon? Get the documents you need to get organized and funded here.
Please note: This blog post is for educational purposes only and does not constitute legal advice. Please consult a legal expert to address your specific needs.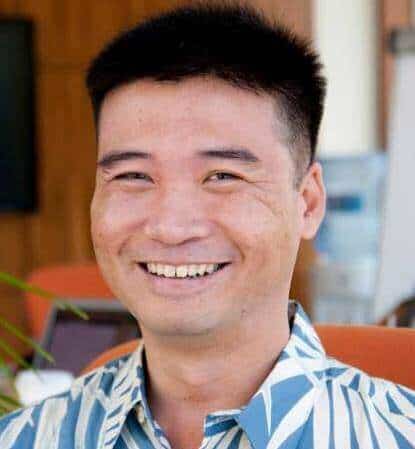 About the author. Entrepreneur and Salon Business Fan.
Hi! I am Shawn and I am a happy individual who happens to be an entrepreneur. I have owned several types of businesses in my life from a coffee shop to an import and export business to an online review business plus a few more and now I create online salon business resources for those interested in starting new ventures. It's demanding work but I love it. I do it for those passionate about their business and their goals. That's why when I meet a salon business owner, I see myself. I know how hard the struggle is to retain clients, find good employees and keep the business growing all while trying to stay competitive.
That's why I created Salon Business Boss: I want to help salon business owners like you build a thriving business that brings you endless joy and supports your ideal lifestyle.