Perhaps you have a hair salon and you'd like to know what it would take to make it successful. Or maybe you're at your favorite hair salon and are pondering "what is it that makes me come back to this place?" 
Identifying a niche, making sure customers are satisfied, establishing good marketing strategies, and treating employees well are all the factors that make a hair salon successful. There isn't one thing that triumphs another but a combination of practices that propel a business to thrive.
If you are wondering what exactly makes a hair salon successful, then you've come to the right place to find out. It takes a lot of hard work and dedication to first figure out what one can do to run a successful hair salon and then, be consistent in implementing those changes, but it is achievable! Read on to discover all the things that make a hair salon flourish!
Identifying Your Niche
If you are someone who is wondering why you come back to the same place, try identifying how the hair salon is specifically catering to you. Finding an area to specialize in sets the hair salon apart from other competitors. If the salon wants to attract high-paying clients, it will set up the place in a way that caters to them. For example, refreshments and noshes might be offered. Another successful niche in the hair and beauty industry would be a bridal salon that offers only the best products to its brides. Additionally, if you would like to attract all of the working and soccer moms, then you would preferably create a Zen-like space for them to unwind in while getting their hair done. 
Picking a niche is incredibly important if you are someone who would like to achieve a unique space for your clients. Hair salons without a specialty can seem drab to someone who is seeking out a place that would meet their particular needs. A niche is what makes a business well-known, successful, and consistently attracts new clients while keeping the previous ones as well. 
Forming A Relationship with Your Clients
With any business, the rule of thumb is that the customer comes first.' Ordering client-specific products and creating a unique experience for everyone is what makes a hair salon successful. There are certain programs that respected hair salons implement to keep, attract, and grow their clientele. Loyalty programs being one of them, allow regular customers to get free treatment after booking a certain number of appointments. So not only do they provide a great incentive for customers to save money, but also keep them coming back. 
Offering discounts to new clients on their second visit is another way to garner loyal customers.
If you just opened your salon, along with implementing the programs previously mentioned – asking clients for feedback is exceedingly important. It is going to make your salon stand out from amongst the rest. Presenting them with a quick questionnaire before they leave or sending it in an email can be helpful to making improvements. 
Create an inviting atmosphere related to the area you are specializing in. Playing music, offering clients some refreshments and snacks can make them look forward to their next appointment. One other step to make a new hair salon successful is to host special events! For instance, once a month you can offer customers a social gathering where they get the opportunity to sample new products or get free makeovers while enjoying some drinks.
Communicating and establishing a relationship with the clientele is a key accomplishment for successful hair salons. Staying in touch with clients through emails, phone calls and social media platforms helps to let them know that the business is dedicated to serving them. Sending thank you notes can also make the customer feel special and give them the desire to book their next appointment with the hair salon that cares so much for their needs. 
Check our tips for attracting new clients HERE!
Implementing Special Marketing Strategies
To make your business grow, marketing is a necessary task to factor in. Want to know what kinds of marketing strategies make it possible for a hair salon to be successful? Here are a few that can exponentially help your hair salon business to reach the height of success:
Email – An email list makes it easy to send promotions and personalized messages to prospects and clients. Sending out email newsletters will significantly help the hair salon to reach its target audience and entice them to book another appointment. Newsletters can also be used to share beauty and wellness tips which would indicate the salon's expertise in its niche and make it a trustworthy place of business.
Social Media Platforms – Social media platforms are convenient for all kinds of businesses to promote their products and connect with customers. If you're targeting an older client base, Facebook might be a great way to reach them whereas, if you're targeting younger people, Instagram, Pinterest and TikTok are the ways to go. To obtain new customers, ensure you are using hashtags to make your business discoverable. Hashtags across all social media platforms can result in organic social media growth. People love the convenience of being able to reach out to businesses online so having a consistent social media presence has great potential of making a hair salon successful. Furthermore, the social media content on a hair salon's business must be aesthetically pleasing, instructive, and cohesive to gain and retain followers. One can post videos of the styles and treatments offered at the salon. Ideally, the content should be engaging and informative. A successful business also ensures high response rates. So, if you are new to social media marketing, make sure to answer and reply to any questions or comments a consumer has left in a timely fashion.

 

Advertisements – Social media also gives businesses the option of paid advertising. These platforms show ads to people based on their online behavior so that your targeted ads will reach your target audience. Additionally, advertising the hair salon in a blog or a beauty magazine grants exposure to the business and acquires new leads.

 

Reviews – Before going to a certain place of business, the first thing most of us do is search that place online and see if there are any reviews. Garnering a large number of good reviews is key to making a hair salon successful. If your business is fairly new, giving clients an incentive to leave a review might be the way to go. Offering them a discount on their visit in return for a Yelp review can lead the way for new prospects to come across your business with ease.

 
Treating Employees Well
Successful hair salons know exactly how to treat and retain their employees. Investing time and money in the staff is what keeps the business strong and stable. Your staff is responsible for presenting their very best selves and showcasing their exceptional skills to your clients. It's important to reward them based on their performance and offer them good pay. The staff's efforts are what makes a client want to keep booking appointments. 
Satisfied employees are a key indicator of a successful business. So, if the staff is unhappy, the clients would be affected as well. A lot of successful business practices also give their staff opportunities to further their education. For example, some hair salons will provide paid training or pay for the courses they'd like their employees to take to learn new techniques and stay updated on the latest trends. By merely granting flexibility and letting the employees know how much the hair salon appreciates their contribution can boost the business's success due to the positive atmosphere as a result of the contentment of the staff. 
Consequently, if you are interested in making your hair salon stand out amongst others, the right way to initiate that process would be to first select what you want to specialize in, find out and implement programs that attract and keep the clientele, establish the right marketing strategies and finally, invest time and money to train and retain the staff. The biggest takeaway for salon owners is to aspire to provide all the people involved in the business with satisfaction and appreciation.
Related Questions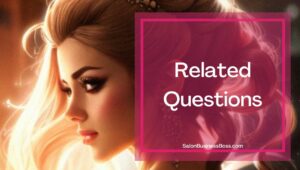 How do I start a hair salon business?
Create a business plan, find your niche, figure out how much money it will take to kickstart your business. To make things less complicated, make sure you know who your target audience is and have a plan to attract them with something specific to what they are searching for in a hair salon.
How can I make my hair salon unique?
Treating customers like royalty and having the staff create a unique experience for each one of the clients will make your salon stand out amongst the competitors. Moreover, adding a flair of your personality to the décor will also make your salon unique and memorable. Overall, catering to your clients with devotion will make them choose your place of business over another's. 
Looking to start your own Salon? Get the documents you need to get organized and funded here.
Please note: This blog post is for educational purposes only and does not constitute legal advice. Please consult a legal expert to address your specific needs.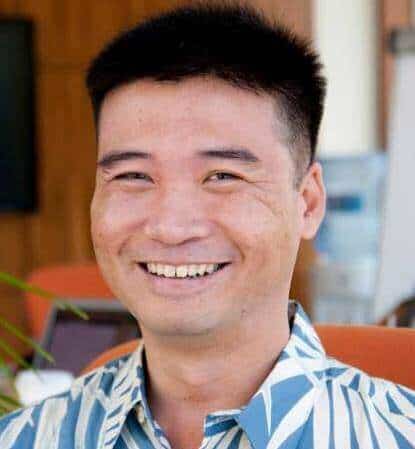 About the author. Entrepreneur and Salon Business Fan.
Hi! I am Shawn and I am a happy individual who happens to be an entrepreneur. I have owned several types of businesses in my life from a coffee shop to an import and export business to an online review business plus a few more and now I create online salon business resources for those interested in starting new ventures. It's demanding work but I love it. I do it for those passionate about their business and their goals. That's why when I meet a salon business owner, I see myself. I know how hard the struggle is to retain clients, find good employees and keep the business growing all while trying to stay competitive.
That's why I created Salon Business Boss: I want to help salon business owners like you build a thriving business that brings you endless joy and supports your ideal lifestyle.