If you are thinking about starting your in-home salon, there are some things to consider before hanging a sign on your door and bringing clients in. In this article, we will explore a list of things you want to investigate before you decide whether it is feasible for you.  
Research The Laws In Your State
Legally Organize Your Business
Insurance And Financial Planning
Designate Salon Space
Equipment
Competitive Pricing
Get To Work
Starting any business takes a vision or "mission statement." Find out what your "why" is.  You start with a purpose.  Start with "I want to own my salon because……" This statement will be your motivation to work towards your goal.  Write it down and post it so you can read it daily.   
Ask yourself some practical questions.  Do I have the dedicated space I need to provide my services? Do I have the equipment I need to perform those services?  Do I need help with services that I do not have expertise in? What is my budget?  How many hours do I want to work? 
These are just a few of the questions that you should write out to brainstorm.  You will not have all the answers immediately but if you write them down, you will start to think about how to get there.  You may also come up with additional questions that pertain to your situation and how to deal with them.  
Step 1 – Research the Laws in Your State
All states have laws and regulations governing businesses.  You probably already have a cosmetology license, but when considering operating an in-home salon, there are undoubtedly rules that you may not be aware of.  
Some states may require special permits and licenses for in-home salons.  There will also likely be health and safety requirements. There may also be zoning requirements. 
Contact your state cosmetology board and small business administration to learn about what your state requires.  
Step 2 – Legally Organize Your Business
There are several different ways to organize your business. What you may not know is that there are certain liability and tax implications that you should explore before you start operating.  You should know your individual state's laws and plan accordingly.
Talk to your CPA and attorney to help you decide what legal entity is best suited for your specific situation. You will be glad you did.  
Step 3 – Insurance & Financial Planning
Contact your state and local agencies regarding insuring your property and business. Homeowner's insurance does not generally cover business activities in your home.  Contact your agent to make sure you are covered in case of a business loss. 
You should also research insurance about liabilities like a slip and fall or some other mishap that could happen on your property.    
These special types of business insurance are designed to protect you, your business, and your clients.  
Do you have a designated space solely set up for salon services?  Does that space have a separate entrance? Is it hazardous? 
What is your budget for supplies? Do you want to sell the product as well? Can you buy products wholesale?  Do you have a way to keep track of your income and expenses?   
These are just some of the financial considerations that can help determine how much you will need to charge clients to cover expenses and earn a profit.  
Nobody wants to work for free.  
Step 4 – Designate Salon Space
If you want to create a true salon experience, you will want to have a separate space where your clients can relax.  Do you have a spare room or a basement to set up? Can it accommodate your equipment?  
We all have distractions at home.  Whether you have children, pets, or other annoyances that can take away your focus on your clients and their ultimate experience in your home, you will need to try and mitigate these disturbances.  
These are important considerations because to build a stable clientele, you must create an experience that makes your clients want to come back repeatedly.   
Step 5 – Equipment
If you are already a licensed cosmetologist or have ever been to a salon, you have seen the basic equipment used.  I am sure you know the basics and may already have them.  The rest depends on the types of services you wish to offer. 
You will need a good chair and sink just for hair care. These things cost money.  Although you will not need top-of-the-line, state-of-the-art equipment at home, you may want to invest in something comparable, so your clients are comfortable.  
Shop around for some wholesale or used chairs, tables, mirrors, and the like.  There are great deals out there if you look for them.   
Check out the equipment we recommend HERE!
Step 6 – Competitive Pricing
As a business owner, you need to cover your expenses and make a profit.  Your prices must cover your overhead (electricity, maintenance, supplies, etc.) but you will want to stay competitive.  
What does competitive mean?  It means that if the brick-and-mortar salon around the corner charges $40 for a haircut, you will not want to charge $50 being an in-home salon.  You may have to stay a little under market rate at first to lure clients to your home rather than the other salons.  
If you provide great service and charge a little less, you will ultimately be rewarded with more clients that keep coming back.  
We have an old saying in the business world.  "Your regulars keep your doors open and your lights on."  Do not discount the power of loyalty.   
Step 7 – Get to Work
Now that you have a plan and know what you need to do, it is time to get to work.  
We are talking about advertising and marketing to get customers now.  Create a logo and design your business cards. Vistaprint is inexpensive and they have many templates to help you create your vision. 
Use colors that stand out. If you look at a business card display, you will notice that they are mostly white and very boring. Create something that will catch people's eyes. Take your time on this creation because you will want it to reflect not only what you do but who you are.  Think first impressions. 
Even if people are not looking for a new hairdresser or salon at the time, they will remember your card and may very well take one. You want it to be memorable.      
Leave your business cards wherever you go.  The businesses you frequent are a great start.  The local coffee shop that you visit every morning, your dry cleaner, deli, or any other place you patronize where everyone knows you. All you have to do is ask them if it is ok to leave your business card on their display. You spend money at their establishments, they should be willing to help you out.
You now have a simple 7-step process on how to start your own in-home salon business. Remember to do your research, take advice from your CPA and attorney, and invest in marketing.  More importantly, have fun-loving what you do and enjoy your journey!  
Related Questions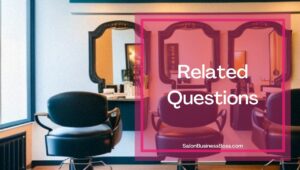 How Long Will It Take For My Business to Become Profitable?
If you follow the steps above and aggressively market yourself, it should only take you about 6-12 months to start making a profit. Building a profitable business takes some time depending on the needs of your customers (i.e., supply and demand). Some things you can control, some things you cannot. 
You must dedicate yourself to making your business work. You must be willing to "pound the pavement" to build your clientele. It takes discipline, commitment, and hard work. Remember that you will never know success if you do not experience failure. Being a business owner has many ups and downs. 
Believe in yourself and your vision and never give up on your dreams! It will be well worth it in the end. 
How Do I Get Clients?
Do a google search for "salons" in your area and see what pops up.  Chances are, there are local websites or newspapers that you may be able to contact to advertise your service with.  There are many, many free publications nowadays.
Create a website.  Add your business to a Yelp directory. Create a free "Google my business" listing on Google Maps.  Many people search for local businesses.  Google maps will allow your business to show up when people search for things like "hair salons near me."    
Use social media.  Create a free Facebook business page and get on LinkedIn.  These are the fastest-growing ways to advertise your business, network, and help you get noticed.  
Tell your family and friends and ask for referrals.  Word-of-mouth is usually the best way to get clients, but you cannot have only one marketing source.  
Create a customized pitch to tell people what you do. We call this an "elevator speech" in the business world.  It should be a 15-20 second blurb about what you do and what makes you great at it.
Looking to start your own Salon? Get the documents you need to get organized and funded here.
Please note: This blog post is for educational purposes only and does not constitute legal advice. Please consult a legal expert to address your specific needs.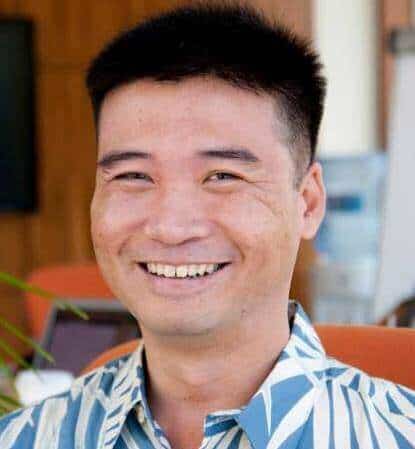 About the author. Entrepreneur and Salon Business Fan.
Hi! I am Shawn and I am a happy individual who happens to be an entrepreneur. I have owned several types of businesses in my life from a coffee shop to an import and export business to an online review business plus a few more and now I create online salon business resources for those interested in starting new ventures. It's demanding work but I love it. I do it for those passionate about their business and their goals. That's why when I meet a salon business owner, I see myself. I know how hard the struggle is to retain clients, find good employees and keep the business growing all while trying to stay competitive.
That's why I created Salon Business Boss: I want to help salon business owners like you build a thriving business that brings you endless joy and supports your ideal lifestyle.