So, you are wanting to open a makeup studio, do you know where to start? Do you know what you will need to successfully run it? Follow these tips below and find out what you need to open your studio.
To open a makeup salon/studio:
Develop a Business Plan
Choose a Location
Have Your Makeup License

 

Obtain a Business License
Hire Employees
Advertising Your Work
Determine Your Prices
Develop a Clientele
Watch the Competition

 
Develop a Business Plan
You are going to need a plan on how you want to run your studio. Do you want to specialize in wedding makeup? Costume makeup? SFX makeup? If you decide you can do all makeup, you should practice on yourself or mannequin heads before your clients meet your makeup brush.
You need to set goals for your studio. Good goal settings that I suggest are; 
Learn makeup techniques for 3 months
Finish makeup school
Obtain a business license

 

Find a suitable location near clients
Determine who you want as clients
Advertise your work
These goals will not happen overnight, which is okay. The whole point of your business plan is to keep track of what goals you are striving for, not ones you need to complete right away. Plan out at least a year so you have plenty of time to reach your goals. Now, onto choosing a location for your studio.
Choose a Location
You need to have space where you can work, it can be inside your own home or you can rent a studio to base your business in. Also, you can travel to client's locations and do their makeup there. The key to opening a successful studio is to operate near your clients. If that means you need to rent an office space in a mall, or a small studio near the mall then so be it. You want to be around areas where your clients frequently travel to.
If you decide to base your studio in your own home, I suggest you turn an empty room into your studio. Here is what you will need to operate from your own home:
A mirror
Makeup brushes
Access to a sink
Excellent lighting

 

Chairs
Table
Makeup products
You don't want to operate in a small cramped environment, if there is no place in your home for your setup, I suggest you rent a studio space. The cost of renting a studio space depends on who your landlord is and what prices they charge. Use this website to find available office/studio space near you.
You can also travel to your clients, though you need to bring your supplies for sanitary reasons. Traveling to your client's location can benefit you in my opinion a bit more than opening a studio. Let's say you are hired to give a bride her wedding makeup, if you travel to the venue and complete the work there you could also advertise your business. Everyone will see how beautiful the bride looks and you could potentially gain more clients. Here are some traveling tips if you choose to travel to your clients.
Now that you have these options in mind, something else you need to have to operate your business is a makeup license. 
Have Your Makeup License
For you to be able to apply makeup on clients, you may need a cosmetology license. Given you do not learn much about makeup application in cosmetology, this is crucial for you to have. Follow this article to see if your state requires a cosmetology license for you to operate as a makeup artist. To see if your state even has a license required to apply makeup look at this map of the United States,  you either need a cosmetology license or just a makeup license.
The minimum number of hours you need to spend training is less than 1,000 hours depending on your state. Working as a freelance makeup artist could also exempt you from even needing a license. Some states only require you to have a license if you plan on working at a salon. It is best if you investigate your state's requirements to be a makeup artist. This article is also useful for tips and where to get your beautician license as well.
Now that you investigated having the proper licenses to apply makeup, next you should look into a business license.
Obtain a Business License
Depending on your area, if you want to make your makeup studio an official business you are going to need a business license.  To obtain a business license, follow these steps and apply them to your area. You are going to need to comply with your state's board of cosmetology and health department regulations, business tax regulations, city/county business license regulations, and finally, code and facility requirements.
Use this article to find out more specifics of the regulations, but let's briefly talk about them.
 You are going to need every single one of these to obtain a business license and be able to open your studio. Here is a list of reasons why you need to comply with your state board of cosmetology.
If you do not comply with them, your business and license can be revoked.
This one is a no-brainer; you have to comply with the state board and health department or else there is no business. You want to make sure you cover all legal grounds of your business and have the proper documentation and permission to operate. If you want to be a freelance makeup artist, this applies to you as well.
They can be a huge help to your business, giving you the resources, you need to start your studio.
The state board of cosmetology isn't there to tell you what you can and can't do, they are there to help you and tell you what is legal and what is illegal regarding the beauty industry. The board can provide you with the local health department regulations, any permits you may need, and city business requirements.
They can provide information regarding special permits if you need one at all for your studio, or for you to be a freelance artist.
Depending on where you live, you may need a permit to be a freelance artist and if you own a makeup studio. Some states require you to have a license before you open your studio, if you plan on pocketing the money you make from your services, you need to obtain a business permit. Your county administration usually has the forms you can fill out to apply for a license.
You need to follow their rules and regulations regarding sanitation, or else your business will be shut down.

 
You need to have an open, ventilated area in your studio. You need to have a bathroom somewhere in the facility that has running hot water. You are required to have a disinfecting area for your tools along with an area to store the clean tools. Finally, you need to have a garbage area for used products.
Each one of these reasons is so crucial to obtain your business license. Following them in compliance with your local health department and cosmetology board is a key factor in your even operating a studio. Now that you are in the green with the board, it's time to hire some employees. 
Hire Employees
If you plan on having a large studio and have many clients, you are going to need employees. These employees need to have their beautician license and specialize in makeup. You do not want to hire just anyone, depending on your state if a license is not required, then hire makeup artists who have high-quality skills. You want the absolute best for your clients and studio, they represent your business.
Just like with any other business, you are going to need to have the wage and labor laws posted somewhere in your studio. These show your employees they are protected within the law against discrimination of any kind in the workplace and much more. Your employees represent your business and what it is about, so treat them right.
The average makeup artist makes roughly $31.44 an hour, so depending on your location you need to pay a fair hourly wage. If you plan on having a small studio, then you should only need about 3 to 4 employees. That right there should be manageable to compensate them.
However, if you plan on running an independent studio with just you, you do not need to hire employees. It is beneficial to, but not required. You still need to have the wage and labor laws in your state posted in your studio. Let's move on to advertising your work.
Advertising Your Work
A great way to get clients to see your work is popular social media platforms like Instagram, Facebook, and Pinterest. The focus here is to showcase your skills and show the public you specialize in makeup. A lot of people who are not skilled themselves but want to hire you to do their makeup may come forward. You would be surprised how much makeup artists get paid to do prom makeup and bridal makeup.
Don't forget; you may want to include how much your services are per hour. If you leave that information out, then clients may be turned away. Charge based on your skill level and your employee's skill level. Speaking of prices, let's move on to determine your prices for your service.
Check out our tips for advertising HERE!
Determine Your Prices
You should give yourself an honest critique before you charge clients per hour. Are you the very best? Or can you improve your skills more? Since makeup artists average $31.44 and higher, you are going to want to charge a fair hourly wage. 
If you were at the top of your class in cosmetology and your work shows that, then you can charge more. However, if you have plenty of room to improve, I strongly suggest you begin with a lower price. Your prices should be based on your skills, let's talk more about that.
If you specialize in prom makeup, wedding makeup, and performance makeup, absolutely charge more than your standard makeup application. Keep this in mind, you are just starting compared to someone with 20+ years' experience. Base your prices on this helpful guide.
Develop a Clientele
To attract clients, I have some tips for you to get yourself out there.
Attend makeup conventions
This one could help your business significantly, if you advertise your services and talk to people who are interested in makeup you could gain some clients. It is easier to talk with people who share the same passion as you, and the great thing is you can make money while doing it!
Like I have stated earlier in the article, Instagram can help you tremendously in attracting customers. Many makeup artists agree that Instagram is the best way to gain clients. If you develop a large following on your Instagram page, you may be asked how much you charge per session and book appointments just by posting pictures of your work.
As silly as that sounds, it is true! If you just engage in conversation with people you meet out in public, you can show them in person your skills and talk about your business. You never know who may need their prom makeup done or who is about to get married!
If you have some plain, boring business card then that won't work. Make business cards that stand out and represent you, pass them out at events, or even give them to your friends and family. Advertise your business in any way you can, the best way is to put your contact information on the cards, and briefly explain what you do.
There are more ways to gain clients' trust, follow this article to learn more ways to gain clients. Overall, if you are pleasant to work with, show your client can trust you, and give them a pleasant experience, you should have no problem in developing a clientele. Last, let's talk about your competitors and how important they are.
Watch the Competition
So, you may not have thought of this, but watch your competitors and what they provide. If there are many bridal makeup artists in the area, maybe you should advertise yourself as a different kind of makeup artist. Or you can charge prices lower than your competitors, but still showcase you are just as skilled. 
If your studio can provide a service your competitor doesn't, that is a huge advantage. Even going into their makeup studio to observe how they gain clients is essential. You will want to prove to clients you are listening to them in their wants and needs, a great way to do this is to create a poll on social media and apply the results to your business.
Congratulations! You have successfully Opened your Makeup Studio, use the tips above to keep improving your makeup business and skills. Good luck on your makeup adventure.
Related questions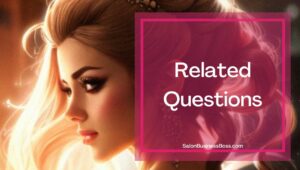 How much do I need to invest in my studio?
You can invest a minimum of $8,000 into your studio if it is just going to be you working there. If you have employees, I strongly suggest investing $10,000 to cover all expenses and wages. Keep in mind if you want to have a website, ads, and you need to invest a hefty sum of money in makeup products to budget the money out evenly.
How do I decide what makeup I want to specialize in?
The answer is simpler than you think; what kind of makeup do you find yourself enjoying the most? Don't be discouraged to try new methods, but if you love to do SFX and costume makeup, you should specialize in that. Do what you love.
Looking to start your own Salon? Get the documents you need to get organized and funded here.
Please note: This blog post is for educational purposes only and does not constitute legal advice. Please consult a legal expert to address your specific needs.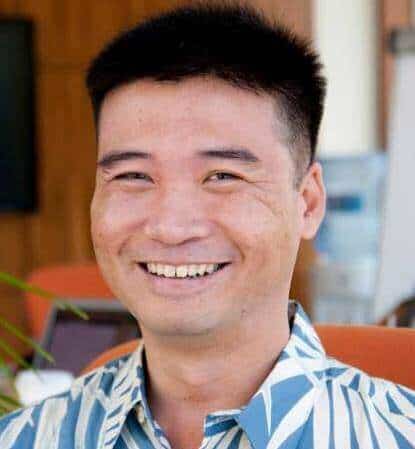 About the author. Entrepreneur and Salon Business Fan.
Hi! I am Shawn and I am a happy individual who happens to be an entrepreneur. I have owned several types of businesses in my life from a coffee shop to an import and export business to an online review business plus a few more and now I create online salon business resources for those interested in starting new ventures. It's demanding work but I love it. I do it for those passionate about their business and their goals. That's why when I meet a salon business owner, I see myself. I know how hard the struggle is to retain clients, find good employees and keep the business growing all while trying to stay competitive.
That's why I created Salon Business Boss: I want to help salon business owners like you build a thriving business that brings you endless joy and supports your ideal lifestyle.