Are you opening your new salon soon and would like to focus on buying the equipment you'll need to start your business? Are you on a limited budget and can't buy everything all at once? The fact is, buying equipment is one of the major expenses you'll have to bear when starting your salon. The first thing to do is to create a list of basic startup equipment that you'll need.
Here is the basic startup equipment you'll need for your salon business. You should prioritize these when creating your list:
Furniture
Sterilizing equipment
Hairstyling stations
Combs and brushes
Electronic hairstyling and grooming tools
Haircutting tools
Hairdryers
Hair coloring tools
Salon administrative equipment

 
Furniture
What's a salon without furniture? You'll need to buy different types of furniture for different purposes. Most of them will ensure your customers' comfort and others will be used for administrative purposes. When buying furniture, make your durability and your customers' comfort a priority.
Here are some pieces of furniture you'll need:
Reception desk
The highlight of your reception area is the reception desk. This is where customers will approach as soon as they get into your salon. This is where they will report for appointments. You'll have this desk for a long time hence, a durable desk for this purpose.
Reception chairs
There'll be times when you can't attend to all your customers at the same time. In such situations, they'll need to wait for their turn. They'll need chairs to sit on while they wait at the reception area which also doubles as a waiting area. Also, get one more chair for the staff behind the reception desk.
Footrests
Footrests are great furniture to make your customers comfortable and give them balance while you work on their hair. It also works for you as it keeps your customer stable enough for you to do an excellent job on their hair.
Shelves
These are great for storing supplies and displaying hair products and tools you have for sale to your customers.
Stools
Sometimes, you need to sit while working. Stools are great for this because they give you the required height you'll need to work on your customer's hair and a break from standing.
Trolleys
Moving around the salon often or trying to locate tools while working on a customer's hair may make you seem disorganized or unprofessional to your customer. Having a trolley or cart close to you while your work gives you easy access to the tools and supplies you need for that particular job.
Magazine racks
Allow your customers to entertain themselves with a selection of magazines or newspapers while you work on their hair or wait for a turn. This will create an impression of a relaxing atmosphere at your salon. A magazine rack will help you keep your salon tidy and organized while they are at it.
Hairstyling stations and chair
Hairstyling stations help to divide the salon into individual work stations. Each hairstyling station is manned by a stylist. They are separated from each other with furniture and equipment. A typical workstation consists of a chair, a table with storage drawers for tools and equipment, a mirror just above it, a source of lighting, tool holders, and an electrical outlet.
Looking for the best styling chairs? Check out our favorites HERE!
Sterilizing equipment
The safety of your customers should be a top priority. There's a lot of information about the importance of hygiene in salons and your customers know this. They'll be looking out to see what sterilizing equipment you have in place to keep them safe. Using bleaches and disinfectants do not give as much assurance as sterilizing devices.
Two common sterilizing types of equipment are autoclaves and UV sterilizers.
Autoclaves
Autoclaves use the steam-pressure technique to sterilize objects. They are 100 percent effective and can get rid of all germs present in the objects they sterilize. They are effective against all bacteria, viruses, fungi, and spores. Having an autoclave installed in your salon will guarantee that a reusable hairdressing or haircutting tool is 100 percent safe to use on another client as long as other hygienic practices are in place.
UV sterilizers
A UV sterilizing device is another effective option for ensuring hygiene and safety in your salon. It works using the irradiation technique and can get rid of up to 99.9 percent of germs. Simply place the objects to be sterilized in them and they are safe for use again.
Combs and brushes
As long as salons have existed, combs and brushes have been essential tools for grooming hair. They were probably the first set of salon equipment to existing. Whether that's a fact or not, there's no salon without combs and brushes. There are different combs and brushes for different purposes. The common types of combs and brushes are:
Wide toothed comb
Rattail comb
Paddle brush
Cushioned brush
Round barrel brush
Vented brush
Electronic hairstyling and grooming tools
Ever since curls, perms, and technology emerged, hairstyling has taken a more sophisticated turn. These looks can only be created by electronic hairstyling and grooming tools. These tools have become a necessity in every salon. The best part is: they keep evolving every day. If you are going to be buying electronic tools, make sure to buy the current types on the market so that your equipment doesn't get outdated in a short while.
Here are some examples of electronic hairstyling and grooming tools:
Curling iron
Hair straighteners
Blow dryers
Hood dryers
Curling comb hairdryer
Hair clippers
Diffusers
Shampoo bowls
You'll need at least one shampoo bowl to three hairstyling stations. It's usually fitted with a drain system and a lever. Get a plumber to install the shampoo bowl and attach the necessary fittings.
Hair coloring tools
Apart from the basic equipment you need in your salon to carry out hairstyling operations, you need to get equipment and tools for hair coloring if you offer this service. These are some common hair coloring equipment and tools.
Measuring containers
Bonnets
Tube squeezers
Timers
Tint brushes
Applicators
Salon administrative Equipment
After saying so much about hairstyling and grooming equipment, we must also explore the administrative section of the salon. This aspect of the salon is responsible for scheduling appointments with clients, recording cash flow, managing staff, among other things. For administrative operations to run smoothly, you'll need the following equipment:
A computer
A computer is a safe place for staff and customer information, inventory, and financial records. You can also manage social media platforms and other online campaigns with ease. Create an email address via which your customers can book appointments or make inquiries. A laptop or desktop will work just fine. Make sure that the computer has a secure password to prevent unauthorized access.
A phone
A phone is very crucial to your salon business. It could be a mobile phone or landline. Make sure that you have a phone number via which your customers can contact you. You'll also be able to have easy access to your suppliers and equipment maintenance services.
Stationery
An appointment book is important in a salon. You can easily cross of canceled appointments and see pending ones at a glance. A calculator is also essential to quickly add up a customer's bill and other salon expenses. Also, have a supply of pens, pencils, and a stapler handy.
Cash register
You'll need a cash register to collect and record cash payments from customers.
A tip jar
If you accept tips from customers, get a jar and place it on the reception desk to collect tips.
Buying equipment for your new salon can be financially overwhelming but with this list, you will be able to create a list of basic equipment that you'll need to buy before your grand opening. It'll also help you know how much you need if you'll be opting for external funding.
Related Questions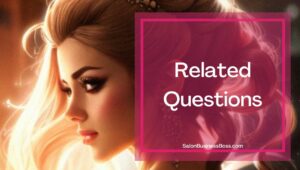 How do I make my salon stand out?
Think of what your salon does differently from others. It may be in terms of services, quality, affordability, etc. Whatever it is, create your brand identity around it and promote it accordingly. It is a known fact that you'll most likely not be the only salon business in your neighborhood. Creatively promoting your business online can also give you an edge over salons in your area.
How can I get financing for my salon business?
Salon businesses are usually referred to by banks as high-risk businesses. Therefore, they are unlikely to approve loans for salon owners. Fortunately, there are other options for getting financing. Take advantage of SBA loans, microloans, or other business funding opportunities in your area.
How much does salon equipment cost?
The salon equipment you'll buy will depend on the type of services you want to offer. However, salon equipment typically costs about $27,000 in total. This includes the cost of hood dryers, scissors, clippers, shampoo bowls, hair styling stations, hair coloring stations, etc. This amount is also determined by the size of your salon and the number of hairstyling stations you have.
Looking to start your own Salon? Get the documents you need to get organized and funded here.
Please note: This blog post is for educational purposes only and does not constitute legal advice. Please consult a legal expert to address your specific needs.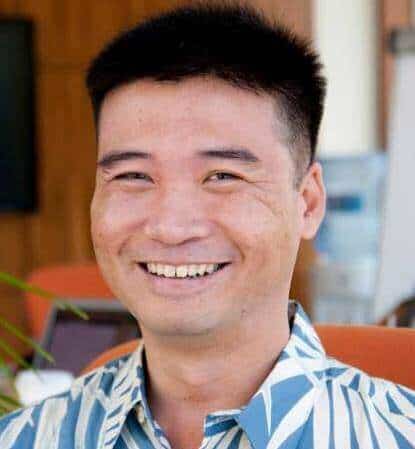 About the author. Entrepreneur and Salon Business Fan.
Hi! I am Shawn and I am a happy individual who happens to be an entrepreneur. I have owned several types of businesses in my life from a coffee shop to an import and export business to an online review business plus a few more and now I create online salon business resources for those interested in starting new ventures. It's demanding work but I love it. I do it for those passionate about their business and their goals. That's why when I meet a salon business owner, I see myself. I know how hard the struggle is to retain clients, find good employees and keep the business growing all while trying to stay competitive.
That's why I created Salon Business Boss: I want to help salon business owners like you build a thriving business that brings you endless joy and supports your ideal lifestyle.