Planning helps us use foresight to prepare for things, such as opening a business. When we plan, we use the experiences we've had along with the experiences of others to draw useful information from so we can get ready to take something on in a successful manner. Opening your salon with a good plan set in place will give you a much better chance at success.
Want to know how to plan for salon success? If your answer is yes, then good, because here are the steps you need to plan for the success of your salon.
Get to work on a solid business plan.
Assess your financing needs.
Get to know the law.
Research your market and find your niche.
Comparison shop for distributors.
Get out in the community.
Go online.
Hire well.
Regardless of what type of business you're planning on opening, the first step in your process should almost always be developing a good business plan. So, let's start there.
Step 1 – Solid Business Plan
This is where you're going to layout your vision on paper. Why do we need to do this? Well, for a couple of reasons. One is so that your vision can be seen by other people who will have to be involved in any way with the opening of your salon. From investors to hired employees, to designers, to bankers, and more—these people need to be able to easily see exactly what it is you're trying to do. And they can if you create a well thought out and detailed business plan.
The other reason for doing this is so you have a road map that keeps you on track. Opening your salon is going to be a big undertaking with a lot of work involved. Your mind can get very jumbled with all that you're going to be doing. Your business plan can help keep you focused and on track as a reference for you throughout the entire process.
Step 2 – Financing Needs
Money plays a huge role in the opening of any business. The saying, "You have to spend money to make money," didn't just come out of nowhere. You're going to need financing to get your salon up and running. But, how much? You need to take a look at what you have to spend money on. These are the areas where you'll be spending large amounts of money:
Real estate
Equipment (chairs, dryers, tables, displays, shelving, etc.)
Inventory (products for sale)
Payroll
Insurance
Marketing budget
Step 3 – Know the Law
Most industries have laws and regulations that govern their operations. You need to make sure you are familiar with and aware of all of the legal guidelines that will dictate how you can do business. There will be safety regulations for you to adhere to so you'll be having inspections to make sure you're ready to conduct business in a safe environment for your employees and your customers. But, you'll also need to know about what permits, licenses, and certifications you and your employees will have to obtain before you can open your salon. 
This is another place where a good business plan is going to help you. You'll have decided what types of services you're going to offer at your salon. Different services can mean different regulations for licenses and other operating factors. This is a critical step for the success of your salon because if you're found to be in non-compliance, there could be very serious consequences.
Step 4 – Research the Market
(+ find your niche!)
You'll do yourself a huge favor by researching the competition in the area. One of the best ways to be successful is to offer something to the community that isn't already there. If you look into all of the other salons in the surrounding area and you find that some desirable services aren't being offered anywhere else, then you have found a gap in the market and that can be your niche. 
Finding your niche allows you to set your salon apart from all of the others. You can still offer all of the traditional salon services, too, just simply add more services and market those heavily as a way to stand out amongst your competition.
Step 5 – Comparison Shop
For Your Distributors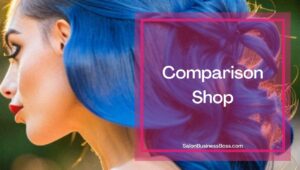 You are going to need to work with distributors to get all of the equipment you'll need for your salon, as well as products. For the most part, the large items you have to have will come from well known national distributors that most salons use. However, you can usually find local distributors who try to set themselves apart from competitors to win their clients. You should shop around for the best deal so you can establish a business relationship with a distributor that will benefit you and your salon the most.
Step 6 – Get Out in the Community
Even before you're ready to open the doors of your salon to the public, you should be getting out in the community and letting people see and hear the name of your business. Your business needs to be seen. People in the community need to know about what's coming. Generate some interest and curiosity around the new salon that will be opening in their neighborhood. 
You can do this in various ways. If there are events where you can sign up to have a table, that's a great way to speak to a lot of potential customers. You can also hold your community event. You can participate in community outreach programs. And it's even beneficial to just speak to people you encounter while you're out and about in the area and let them know who you are and what you're going to be bringing to the community with your salon.
Step 7 – Go Online
You need to make good use of the Internet if you plan on being successful with your salon. Technological advances have made things much more convenient for people, in so many different ways. You have to create a strong online presence for your salon.
Start by having a professional develop your business website. You need to have your website because that's where all of your marketing endeavors will be directing your target market to go. Within that website, there should be all of the information that customers would want to know. It's where they can go to find answers to their questions. They should also be able to book appointments there and easily find the phone number to your salon from every page they're on.
On top of a stellar website, you need to put your salon on all of the popular social media platforms. You can use these to generate buzz around your business. You can post pictures, videos, start a blog, and get the help of popular influencers in your area to bring in new clients to the salon. 
Check out the best way to promote your salon HERE!
Step 8 – Hire Well
When it comes to hiring stylists and other employees for your salon, don't take this lightly. You need to vet potential new hires as much as possible. These people are going to represent you and your salon to the public. One bad apple can spoil the whole bunch, so consider that when you're conducting interviews and selecting people to work for you. Your employees need to understand your vision and be able to see what you need from them to make your vision come to life.
You've Got This
The success of your salon is really up to you. Planning accordingly will increase your chances of creating a successful business. But, if you plan well and don't continue to work off those plans or amend them as you need to, success may be hard to attain. Don't become complacent. Success isn't something you reach and then just stop working toward. Believe in yourself and your vision. Keep your head in the right space. And continue to put in the work and you'll grow your salon into the successful business you were hoping for.
Related Questions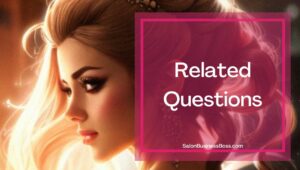 How do I write a business plan for a salon?
Some important items should be included in your business plan. 
Salon description
Financial needs
Target market
A marketing plan with budget information
Services offered
Competitor and market information
Layout of salon
Is owning a salon profitable?
Yes, salons are profitable. This is a growing industry. That means, though there seem to be many salons in most neighborhoods, there is room for another. The average profit margin for a salon is somewhere between 2% and 17%. And, that range is going up every year.
If you plan on making a good profit, though, you have to set your salon apart from the others that already exist in the area where you're going to be doing business. Offer something different and get the word out to your community to increase your chances of profit success with your salon.
Looking to start your own Salon? Get the documents you need to get organized and funded here.
Please note: This blog post is for educational purposes only and does not constitute legal advice. Please consult a legal expert to address your specific needs.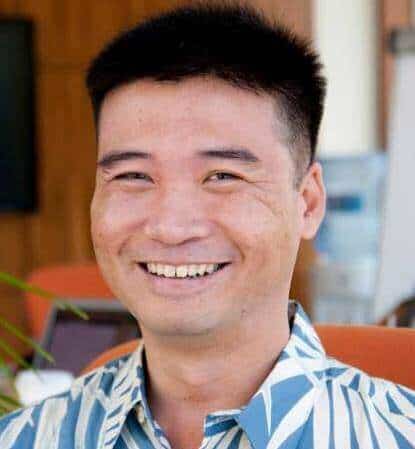 About the author. Entrepreneur and Salon Business Fan.
Hi! I am Shawn and I am a happy individual who happens to be an entrepreneur. I have owned several types of businesses in my life from a coffee shop to an import and export business to an online review business plus a few more and now I create online salon business resources for those interested in starting new ventures. It's demanding work but I love it. I do it for those passionate about their business and their goals. That's why when I meet a salon business owner, I see myself. I know how hard the struggle is to retain clients, find good employees and keep the business growing all while trying to stay competitive.
That's why I created Salon Business Boss: I want to help salon business owners like you build a thriving business that brings you endless joy and supports your ideal lifestyle.