Let's be frank, before opening a new business; you must know a thing or two about it if you're going to get it right the first time. Salon business is not left out, and the only way to get started is by having the right information.
In this article, I will educate you on things you should know and put in place before starting your new salon business. Before opening a salon, you will need to do a comprehensive market analysis, create a business plan, choose your location, hire the right staff, and plan advertising for your new salon business.
Setting up a salon is not easy, and it can be complicated, particularly if it's your first go at any business. You have very important questions to answer, like, how much does it cost and where to even start from? Figuring it all out can be a little bit complicated, but I am here to help.
Things to do before starting a salon
Do market analysis
This is a very great place to begin when you're still trying to figure out how to run a salon. Before you do anything else, identify the targeted audience, examine it, and study the market. 
The outcome of your analysis will define which services are in demand and which ones are lacking. It will also help you determine your concept and decide what services the salon will provide. 
Define your concept
In addition to market research, you need to answer certain questions like; what else do I need to put in place before starting a salon? When you understand who your potential customers are, what they want, and what other salons in your location provide, you will be able to establish the concept of your salon. 
And it's much better if you have a picture in mind, you will be able to tailor it to your market analysis. 
Before starting your business, make sure that you get all the licenses needed to operate to avoid disruption in your operation later on. Your salon concept is more than the interior decor and the services that you provide. 
There's space for creativity even if your salon will be the fourth in the area. You need to be creative if you are starting an already existing business in your area.
Think through the concept down to the details, including what color of uniform your employees will wear, and how they will welcome customers. It is for this purpose that the research and analysis of the target audience and competition come first. Therefore you can find ways to be creative. 
Make a business plan and prepare other documents.
Before opening a new salon, you need to first create a business plan. I will show you how below.
Research your targeted audience and competition. ( we already discussed that).
Make reasonable financial forecasts. It is good to dream big, but an unrealistic forecast can destroy your business plan.
Give details of why you believe your salon business will be successful. You, as the owner, must first believe in it.

 

Don't make false claims.
Don't use superlatives or heavy adjectives. Your business plan must be organized and official.
Make sure the timeframes in your plan are realistic.
Also, don't neglect the documents you need to get before you open your own salon business. The law requires you to have a federal employer identification number, a business license, and also a resale permit in case you will selling products. 
All the people you employ will need a license as well, so make sure they have one. A hairstylist, for example, needs a cosmetology license. Without the license, they cannot legally give a haircut or color hair, and you don't want to put your business in any legal trouble.
Choose the right location and space for your salon
What else do you need to put in place in opening a salon after handling the conceptual aspects? Of course, it has to be the location. No one needs to tell you about the importance of getting the right location.
Most types of properties are expensive to purchase, so salon owners tend to rent their spaces instead. Some would rather rent a section of a bigger salon. After all, everything depends on your financial power, goals, and plans. Keep the following in mind;
Location is very important in attracting clients. If your salon is easy to locate, the front door and sign are distinguishable from other stores around.

 

Consider how much equipment and other supplies you'll have: for instance, six chairs would take about 1,000 square feet.
Is there a nearby parking space? Is it suitable for wheelchair use?

 

If you are going to increase your business, consider how much space you're going to be needing in the future. You might need additional rooms for different salon services. So consider that while looking for your right location.
Get all the needed product, furniture, and equipment
There are several options here: either purchase new furniture and equipment or consider options for second-hand sale. Professional equipment costs a ton and will significantly raise the overall cost of opening a salon. 
For example, new equipment could cost you about $27,000 for a complete hair salon. Therefore, saving money wherever you can help. But note that everything has an expiry date. 
Equipment that might break down at any time is going to cost you more than a new one will cost you in the long-run. Here are some examples of things to consider:
Furniture: you will need to get salon chairs, chairs for the waiting area, reception desk, massage table, and hair and nail workstations.

 

Equipment: You will need to get the essential equipment needed for your salon. These depend on what type of salon you run—for example, clippers, scissors, comb, for a barbing salon. You should also get other things like a coffee maker for your staff. The comfort of your staff is equally important, so you make plans for them.
Not sure exactly what equipment you'll need to get started? Check out our article here!
Hire the right people
Another thing that you should know before starting a salon is how to hire the right staff. First thing first, as the owner of a new salon, you are also an employee, especially when you have a license to practice. Besides that, you will need to hire people to work in your salon. You will need the following:
Salon manager: The manager would perform record-keeping, paperwork, scheduling, and a host of other duties in a smaller or larger salon.
Salon assistant: these are cosmetology assistants that help with simple tasks like shampooing client's hair,

 

folding towels, sweeping floors, and other small tasks.
Hair Stylists: In the US, a cosmetology license is important for a stylist to practice, so be sure whoever you are hiring has this.

 

Receptionist: Besides answering calls and welcoming customers, the receptionist will also be in charge of booking appointments, receiving payments for services, and providing general assistant to customers.

 
How to increase sales and customers for your new salon business
The goal is to become a popular salon in your area. Being popular is not just enough, you should also have customers talking about your salon, and the only way that you can achieve that is through branding and marketing.
There are several ways in which you can promote your new business, but before that, you must have branded your business well enough to live up to the hype of your publicity. 
Branding your salon includes the name and logo that you choose for your business. I recommend that you hire a professional to handle this part for you. Although hiring means spending extra cash, the benefit you will gain will be worth it.
You want a name that will project class, quality, and comfort, a name that resonates well with your community. Since you have done a comprehensive market analysis, you can work with your brand strategist to come up with a perfect name. Your brand name should not sound like a cliche, and it should be easy to memorize. 
Furthermore, you need also a perfect logo to go with your brand name. In reality, you don't need a complex logo. Sometimes, a simple logo is all you need. Once branding is complete, the next thing to do is advertise.
Advertising your salon business
Saloon business is one of the easiest businesses to run ads for. A majority of your customers will be people who are devoted to social media users. Therefore, you must consider social media campaigns that will help you connect with your potential clients easily. The good thing is that social media campaigns are cheaper than what most people expect.
Furthermore, another way you can promote your new salon shop is by hiring local celebrities and influencers to talk about your salon on their social media pages. This is a proven and effective form of advertisement because most people will be enthusiastic about visiting the same salon as their favorite influencers and celebs. 
This is not necessarily an expensive form of ads. You can reach an agreement with your salon ambassadors by offering them free services if you can't afford to pay them yet.  
Related questions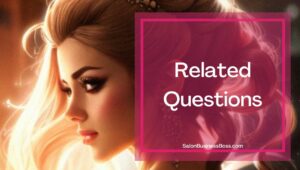 Can I offer different services at my salon?
The answer is yes. You can offer a hair cut service in one section of your salon and have a cosmetic section for manicures and pedicures. As long as everything relates to beauty, you are good to go!
When should I start my advertising?
It is good to start creating awareness of your new business even before opening it to the public. This way, people can anticipate your opening, and you would be surprised by how many people you would get in your first week of opening. If your services are good, you are sure to have increasing numbers.
Looking to start your own Salon? Get the documents you need to get organized and funded here.
Please note: This blog post is for educational purposes only and does not constitute legal advice. Please consult a legal expert to address your specific needs.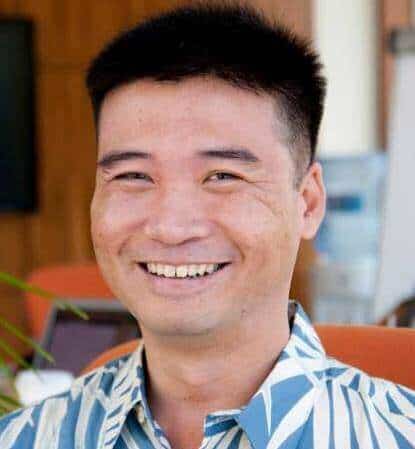 About the author. Entrepreneur and Salon Business Fan.
Hi! I am Shawn and I am a happy individual who happens to be an entrepreneur. I have owned several types of businesses in my life from a coffee shop to an import and export business to an online review business plus a few more and now I create online salon business resources for those interested in starting new ventures. It's demanding work but I love it. I do it for those passionate about their business and their goals. That's why when I meet a salon business owner, I see myself. I know how hard the struggle is to retain clients, find good employees and keep the business growing all while trying to stay competitive.
That's why I created Salon Business Boss: I want to help salon business owners like you build a thriving business that brings you endless joy and supports your ideal lifestyle.