Staying up to date on trends is important with any type of business, but none so much as hair and beauty salons. Because the services offered at a salon can make people feel good about themselves, or not should things not turn out quite how they were expected, staying current is critical for the salon's success. This nearly $60 billion industry always has new trends, much like fashion, but there are also trends for how to conduct your salon business.
What are the most important salon business trends you should know about? Whether you're wanting to open your salon, or you already own one, here are the business trends you need to know about.
Make booking front and center
Develop a user-friendly website and keep it updated
Connect with your community—Social Media
Launch an app
Make use of video marketing
Utilize Instagram influencers
Go live

 

Increase your offerings
Now, let's look a little closer at each of these salon business trends.
Make Booking Front and Center
So, what do we mean by this? It used to be, the only way you could book an appointment at the salon was to call in and speak to someone. That's not the case anymore, or at least it shouldn't be if you're staying up to date with the trends. 
Make sure your customers can book and pre-book their appointments online. There are several ways you can offer this service. Clients can go to the website and schedule an appointment there. You can offer a text booking service that can run through the salon's landline. You can even offer to book on an app, which we'll get to a little later.
Just don't alienate the customers who would rather just call to schedule their appointments. Include the salon's phone number on the website and everywhere else people may see it.
Develop a User-Friendly Website and Keep It Updated
Most of us have interacted with a poorly designed website at some point or another. It's frustrating. And sometimes, it's so bad you just give up on what you went there for. Your customers don't want to have to "figure out" where things are on your website. You need to have an expert help you to develop a website that is easy to navigate and answers all of the questions that clients will be visiting the site for. 
The other piece of this is to keep the website updated. Don't get it up and running and then just leave it there. It sends the wrong message to people who may be stopping by the site regularly. They may feel that you just don't care enough to update it, or that your business is stagnant like your website seems to be. 
Connect with Your Community—Social Media
Social media has grown into a global phenomenon, and if your business does not have a social media presence, then it's almost certain to fail. At the very least, you'll be missing out on a huge opportunity for a way to connect with the people and other businesses in your community. 
You need to establish a social media presence across all of the popular platforms. Once you've done that, you need to start networking and marketing through those platforms in a way that shows your community what your business is and what it stands for. 
All of the salon staff should be responsible for managing social media platforms. You should do training with every staff member so they know what your message is to the community and how you will be conveying that. Social media platforms are great for getting your branding out to your target market quickly. You need to use that to your advantage and build your reputation there.
Launch an App
In the beginning, it's all about attracting new customers when you first open your salon. But, at some point, it becomes about retaining customers, too. And sometimes, that can be even tougher than bringing in new ones. 
One way you can work toward retaining more customers is by launching an app for your salon. An app gives clients an easy, one-stop-shop button for interacting with your salon. They can see what appointments are available, they can earn rewards with an app, or find out what's new with the business. 
Apps make things easier and more convenient for customers. It also speaks to the possibility that you're going to be around for a while.
Make Use of Video Marketing
Studies are showing that people respond more to video now than they do to still images. Video marketing allows you to reach your target market through the use of short, entertaining, and informative videos that give customers information they would look for on your website. 
You'll want to make sure you're producing high-quality videos that aren't too long. It's a good idea to invest in some pretty decent video equipment so you can release short marketing videos every so often on your social media sites and your website.
Utilize Instagram Influencers
Instagram has exploded over the last year. It's predicted that there will be one billion Instagram users within another year, or so. That means that popular Instagram influencers have a huge audience that they can potentially turn into happy customers. But, only if you take advantage of their platforms. 
Do a little research and find an influencer in your area. Reach out to that person and invite them into your salon for some complimentary services. Establish a good connection while they're in the salon and do what you can to build a rapport with them. Then ask for their help with getting your salon's name out to the masses.
Go Live
Some social media sites have the capability for you to interact with your customers and potential clients by going live. This is a great way for people to see what it's like inside your salon, and what kind of services you are offering there. The live session also allows viewers to ask questions they have and have them answered in real-time. 
You don't have to go live every day, but doing a live session every once in a while is a super-efficient way to connect with people who haven't made it into your salon yet, but are curious. This is something you can have your team building hype around leading up to the live session. You can also ask the Instagram influencer to help you spread the word. 
Increase Your Offerings
Gone are the days when beauty salons offered hair cuts, styles, and perms, and nothing more. Salons these days are offering much more than just hair services. If you want to keep up, you should consider adding services to your salon's menu that might help bring in a more diverse customer base. Here are a few ideas for how to do this:
Spalon—Move away from just offering salon services and toward more of a "spalon" environment. Beauty salons are starting to include more spa-like amenities or services so when you go to get your hair cut, you get more of an experience rather than just a service. 
Non-traditional Offerings—You can add non-traditional services to your salon menu. This could be anything from children's first haircut services, to hair extensions, to unorthodox colors, to various ethnic hair services and treatments. If there is a market gap for non-traditional services in your community, this can be super profitable.
Organic—Research and science have taught us a lot about the ingredients in products that we use. You don't have to go all organic, but you'd be wise to offer product lines that are organic and all-natural. The turn towards organic products isn't going away, so you should incorporate this trend into what your salon is offering to customers.
Don't Stay Still
You need a good, solid business plan to get your salon off the ground. If you do well in the planning stages, your business should do well, too. However, that doesn't mean you stop planning and just stay still. You need to know what the salon business trends are at all times so that you can continue to move forward into the future and remain relevant. A tried and true business plan is great, but if your business isn't relevant, as well, it's highly unlikely you'll continue to be successful. Stay on top of the salon business trends, though, and your salon is sure to soar.
Check out the tips we think you SHOULD know, HERE!
Related Questions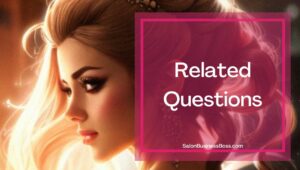 Is the salon industry growing?
This industry has been growing for decades and continues to do so at a pretty steady rate. By 2022, the salon industry is expected to be worth over $62 billion. That's at a growth rate of 2.1% per year.
How do salons attract customers?
One of the easiest and most cost-effective ways to attract customers to your salon is to establish a good presence on social media. You can reach large amounts of people with just a click of a button in no time at all. You can also start a referral program where existing customers can benefit from bringing in a new client for you. 
Looking to start your own Salon? Get the documents you need to get organized and funded here.
Please note: This blog post is for educational purposes only and does not constitute legal advice. Please consult a legal expert to address your specific needs.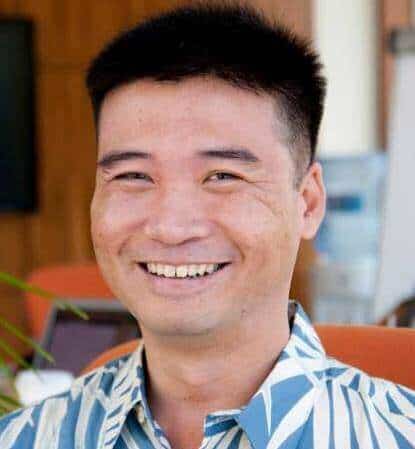 About the author. Entrepreneur and Salon Business Fan.
Hi! I am Shawn and I am a happy individual who happens to be an entrepreneur. I have owned several types of businesses in my life from a coffee shop to an import and export business to an online review business plus a few more and now I create online salon business resources for those interested in starting new ventures. It's demanding work but I love it. I do it for those passionate about their business and their goals. That's why when I meet a salon business owner, I see myself. I know how hard the struggle is to retain clients, find good employees and keep the business growing all while trying to stay competitive.
That's why I created Salon Business Boss: I want to help salon business owners like you build a thriving business that brings you endless joy and supports your ideal lifestyle.