Starting your own business is never a simple process, but it does not have to be overwhelming either. An important factor that affects whether someone has a smooth start to a business is whether they are prepared. If you are hoping to start a new salon business, it is in your best interest to make sure you have everything you need before you even open your doors.
To start a salon business, you need to have the right attitude, the backing of your community, a plan in place, including a strategic mission, funding, and the proper equipment. None of these things alone are enough, but together they will propel you forward into a prosperous new salon business.
Not sure where to start? No problem. We will walk you through each must-have aspect of your salon business so that you have all you need to get started.
| The Right Attitude |
Some people might believe it is unnecessary to talk about mindset, but any successful business owner will tell you that mindset matters.
If you get discouraged at every single bend in the road, you will have a long journey ahead of you. Starting any new business means you are bound to experience many types of failure, and the salon business is no exception. 
While we hope this guide will help you avoid some of these setbacks, the truth is, no one has a perfect journey every single day that they are in business. And while it is tough for everyone, what differentiates the successful business leaders from the less successful ones is who sticks it out through the difficult seasons.
Instead of giving up when you hit your first roadblock, try to maintain a long-term view and a positive mindset. Other ways you can have the right attitude include:
Not putting limits on what you can accomplish.
Investing in yourself and your business
Valuing everyone you encounter along the way
Using your failures as learning moments
Setting goals for yourself and your business
It only takes a slight adjustment in mindset for some people to be on their way. It may be helpful for others to read some personal development books or listen to some business podcasts to get started on the right foot.
| Community Backing |
When you plan to start any business, you need to make sure the community wants it.
Unfortunately, no matter how hard you work or how much you believe in it, if the people in your future salon's area do not want a salon, you may not find yourself with much business.
The best time to secure community backing is before you even get started.
The act of researching your community to figure out precisely what kind of salon business they would be interested in seeing in their area is called market research. Conducting market research helps you understand the community and ensures your community feels heard in the process.
When you are conducting market research, be sure to pay attention to what type of people are the most excited about a new salon coming into town. A specific demographic might emerge during your questioning. If it does, this type of person (based on age, gender, income, lifestyle) is likely an example of your target client.
Discovering your target client can be helpful as you move toward the plan-building stage. To build the best plan for your business possible, you will want to know what the people who are most interested in a local salon are looking for.
If you can find a way to effectively weave together your passions with your people's needs and desires, you will have a successful salon business in no time.
| Build a Plan |
Now that you have the right attitude and the community support behind you, it's time to develop a business plan. Your business plan will outline the answers to every question you may ask about your future business.
Where will it be located?
How will it be funded?
What will the staffing structure be?
What will the business structure be?
How will you make your money back?
What makes your salon special compared to other salons?
Which policies will you enforce?
What are your long-term business plans?
Each of these questions and more must be outlined in your business plan in as much detail as possible. Having a plan will be essential if you decide to apply for funding, but it will also help you as you dive into the hectic life of being an entrepreneur. 
Whenever you feel like you might be losing your way, you can always look back to your business plan.
| Mission Statements Matter |
One of the most critical aspects of your business plan is your mission statement.
These days, many companies are filled with leaders and employees who have no idea what their company's mission statement is. These are ineffective mission statements and not what you are looking to model your business after.
Instead, you want your mission statement to showcase what makes your salon business unique and how you live that out in the world. 
Once you settle on a mission statement, you know you can get behind, be sure to put it on everything and tell it to everyone. Every employee you hire needs to understand that this mission is the reason your company exists. You should expect them to recite it when asked.
Additionally, you want to have a mission that you want to share with your customers. Repeating it helps people remember and internalize it. You may feel like you are too repetitive, but you are a lot closer to your mission statement than most people.
Others will find it refreshing to see a company so passionate about its purpose.
| Funding |
As you likely already know, starting a business is not only about mindset and mission statements. It is also about making money.
Even the most passionate business leader in the world knows that they need to make money to keep their endeavor going. The work you do in your salon can be satisfying, but it also needs to be profitable.
A few ways to secure funding for your salon business are grants, loans, investors, and working for it.
Grants
Some businesses are thankful to find local or national grants. It never hurts to ask around and research what free money might be available before you start moving on to other options.
Loans/Investors
If you need a large sum of money to get started with your salon business, applying for a loan or inviting investors into your business endeavor might make the most sense. While these avenues can be easy ways to receive the money you require, be sure you understand every aspect of the agreement.
Most loans/investors require some level of interest once the money is paid back. This interest might not be a big deal for your business once you are more established, but it can be a considerable amount to agree to at the start. As long as you fully understand what you agree to and can commit to repaying it eventually, these can be great options for your business.
Learn more about receiving a loan for your salon HERE!
Work
Finally, you can work another job to make sure you have money coming in even as you get started in your salon business. It is not an ideal situation, but it may be what needs to occur, and it won't last forever.
| Equipment |
Finally, you need to make sure you have the right equipment to start your salon business. 
Some of what equipment you will need to depend on what type of salon you are opening. Some salons focus more on beauty, hair styling, hair coloring, waxing, spa treatments, nails, skin, and even tanning.
While the equipment you need to purchase might vary greatly, there are a few essential overarching themes that you can keep in mind and apply to any salon.
Welcoming Waiting Area
You need to make sure your waiting area is a welcoming environment. That means making sure customers have:
A spacious area to sit in
A bathroom easily accessible
Reading material to keep them occupied.
A clear view and listing of all of the services you offer

 

Access to a staff member who can answer their questions
Comfort During Care
When it is finally time to offer your services to your customer, it is best to think beyond what is needed to complete the task to make the customer's experience more pleasant.
Do they need something to cover their eyes?
Would they benefit from more cushioning during treatment?
What can you give them to look at while they are under your care?
Relaxing After Treatment
Finally, pay close attention to what happens between completing the leading service to the customer's exit of your building.
Do you have a space they can rest while their nails dry or their hair finishes up?  If so, what does it look like? Is it big enough to comfortably accommodate multiple people, so they do not have to rush out if they are not ready?
Some of this may depend on the space you are working with, but often you can make space work for you if you are intentional about your configuring decisions.
| Tools |
Finally, make sure you have all of the essential tools needed to provide the services you offer. 
It may even be helpful to complete a few test-runs with friends or family members before opening your doors to make sure that you have everything you need at your fingertips.
Related Questions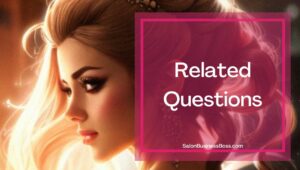 How do I advertise my salon business?
It is always smart to balance online and offline advertising when marketing any business.
Offline advertising may look like being a more noticeable presence in your community. You can be an active presence at fairs, festivals, school events, and even in other businesses themselves. Offer discounts, lessons, tips, and even free service as you can help earn trust.
Online advertising may look like engaging with your community on sites like Facebook, Instagram, and YouTube. If you are already offering discounts, lessons, tips, and free service offline, you could duplicate these efforts online. 
A simple way to do this would be to record yourself providing this value offline and sharing it appropriately on each of these platforms online.
Who do I advertise my salon business?
You always want to focus on your target market when advertising your salon business. This is likely the most eager demographic to see your salon business come to town, but it may change slightly as you notice who is patronizing your business the most.
If your target market tends to frequent one type of community event or social media over another, it is best to focus on those events and platforms over others.
Looking to start your own Salon? Get the documents you need to get organized and funded here.
Please note: This blog post is for educational purposes only and does not constitute legal advice. Please consult a legal expert to address your specific needs.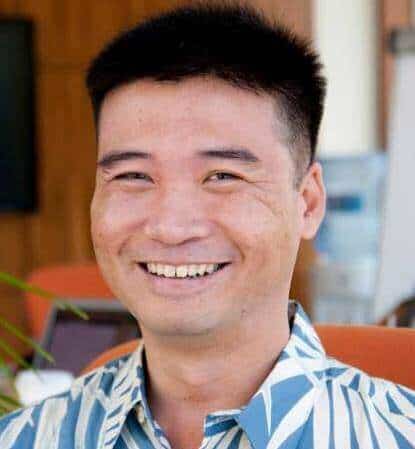 About the author. Entrepreneur and Salon Business Fan.
Hi! I am Shawn and I am a happy individual who happens to be an entrepreneur. I have owned several types of businesses in my life from a coffee shop to an import and export business to an online review business plus a few more and now I create online salon business resources for those interested in starting new ventures. It's demanding work but I love it. I do it for those passionate about their business and their goals. That's why when I meet a salon business owner, I see myself. I know how hard the struggle is to retain clients, find good employees and keep the business growing all while trying to stay competitive.
That's why I created Salon Business Boss: I want to help salon business owners like you build a thriving business that brings you endless joy and supports your ideal lifestyle.