Hair salons can be highly lucrative endeavors, but they also come with a lot of overhead. Hair salon financing is a great way to get the working capital you need to start your business, grow your existing salon, or merely cope with the expenses associated with this type of business. 
There are many available options when it comes to hair salon financing. The most common alternatives include SBA loans, SBA micro-loans, business lines of credit, and equipment financing. Other options to secure the capital needed for a hair salon are investors, crowdfunding, and applying to accelerators.
But, before you choose the one that is right for you, there are certain things to consider, such as:
How much money you need
How quickly you need to secure the capital
Your business's credit history (or your credit score if you are new to the industry)
What use will you give to the funds?
How much time do you require to pay back the loan?
The structure or type of arrangement you want
You must understand your needs, wants, and limitations as these will allow you to assess the type of financing you can aspire to —and that will benefit your business the most. Therefore, the more detailed and thorough you are, the better your chances of securing a loan.
Furthermore, if you do not already have a business plan, this will be the time to develop one! 
Types of Hair Salon Loans
As we mentioned before, there are different types of loans you could apply for when looking to fund your hair salon. Below, we would go over the most popular loans, so you can make an educated decision as to which one best suit your needs:
• SBA loan
The Small Business Administration (SBA) is a federal agency devoted to helping entrepreneurs develop their small businesses, benefit from contracting opportunities, and gain better access to conventional small business loans. 
An SBA loan – especially SBA 7(a) loans are a great way to secure funding for your hair salon if you have strong credit and are not pressed with time. Why? Simple, SBA loans are very competitive, require a lot of paperwork, and usually take between one to six months for approval and funding. 
Nonetheless, SBA loans are worth the wait as they come with a plethora of advantages, including very low down payments, extended payment terms, reasonable interest rates, and more. 
• Micro-SBA loan
As mentioned above, SBA loans are very competitive and demand a lot on your part. Thus, if this is your first time as an entrepreneur or your salon does not have the required credit history, odds are you will not qualify for an SBA 7(a) loan. 
But, there are other SBA micro-loans designed to help business owners in your position. These types of loans are usually between $20,000 – $50,000. And to earn one, you must present a solid business plan and commit to repaying the loan in no more than six years. 
Furthermore, it is also worth noting that women, minorities, and veterans are awarded microloans very quickly. 
• Equipment Financing
If you have already managed to secure funding but need a little extra money for equipment, you will be happy to know that there are specific financing options for this type of requirement. 
Equipment financing loans are very straightforward. You usually will get a quote for the total sum of the equipment you want to buy, and a lender will front you a significant portion of the cost.
Plus, unlike other loans, equipment financing does not require guarantees as they are "self-secured" loans. Meaning that the assets you are financing serve as collateral for the loan itself.
• Business line of credit
A business line of credit is a smart choice if you are having cash flow issues or if you are presented with a business emergency (e.g., flood, robbery, lawsuit)
To secure a business line of credit, you will need to apply (just like you would for a traditional loan), and the lender or institution will establish certain conditions. If you are approved, you will be given a maximum expense amount that can go from $10K to $1M depending on the institution. 
Lines of credit usually vary from business to business. But, as a rule of thumb, you will have between 6-18 months to repay the money you withdrew. The good news is that, just like a credit card, you only have to repay the money you spend. 
However, keep in mind that interests can be high, ranging from 7%-25%.
Interested in getting a business grant? Check out our article HERE!
Requirements for a Hair Salon Loan
Depending on the type of loan you are applying for, the amount of funding you need, and your salon's history, you might be requested to surrender different documents or information. Nonetheless, when applying for the average hair salon loan, you will be asked to present:
• Bank statements
The vast majority of lenders will ask to examine your salon's most recent bank statements to analyze its revenue flow. If your business is new or has no previous history, financial institutions will request to see your bank statements. 
• Tax returns
Lenders will also request to look at tax returns to feel your salon's annual profits. Like with bank statements, if you have no sufficient history or your salon just opened, lenders will ask to see your tax returns. 
• Credit score
Additionally, most financial institutions will also consider your salon's business credit score and the owner's credit score; in this case, you. 
Know that credit score plays a huge part in whether your loan gets approved — even more so if your business is just starting.
• Business plan
When seeking loans from banks and credit unions, you will be requested to present a business plan. Thus, make sure you have a clear, concise plan to show and that you pay particular attention to the financial projections as lenders will rely on those forecasts when determining whether or not your salon can bear the loan.
Other Financing Options for Hair Salons
If you do not qualify for a loan, do not get discouraged. Traditional business loans usually have a 67% approval rate, while SBA loans and credit lines have only a 52% approval rate. Thankfully, there are other ways in which you can secure the capital you need to fund your hair salon, such as:
• Investors
Investors are starting to recognize that the beauty industry, and more specifically, the hair salon business can be very profitable. And thus, today, it is very common for venture capitalists and angel investors to be interested in loaning you the funds needed to open or expand your salon. 
Therefore, we suggest you start researching possible candidates and start emailing them. It might seem odd, but according to Forbes, "emails have proven to be able to get the attention of notable angel investors and VCs." Furthermore, emails have even been responsible for the launch of notable startups. 
• Crowdfunding
Starting a crowdfunding campaign is another way to acquire the capital needed to fund your hair salon. Crowdfunding sites have become increasingly popular in the last five years and have proven to be an excellent way to raise substantial amounts of money in a short time. But fees can add up! Hence, make sure your campaign is worth the cost. 
We suggest you research sites that are secure and popular such as Kickstarter, Indiegogo, GoFundMe, and Lending Club. And based on your needs or wants, select the one that will benefit you the most. 
• Accelerators
Although applying to an accelerator program is usually for startups, most accelerators always have an open invitation for applications from committed entrepreneurs who want to succeed. But, know that this type of program usually offers modest amounts of money. 
Thus, depending on the amount you need to advance or open your hair salon, it may or may not be the right fit for your business. 
Related Questions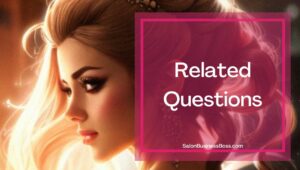 1. Can I apply for a personal loan for my hair salon business?
Yes! According to recent statistics, you need at least a 580 credit score to qualify for a personal loan. This is a loan you can then use to fund your hair salon business. 
Nonetheless, there are two crucial things to consider. First, you need to know that personal loans are regularly smaller than business loans, ranging from $1,000 – $50,000. And also, asking for a personal loan to fund your business could negatively affect your credit score. 
2. Is it smart to ask for money from investors to fund my business?
There are many ways in which you can secure capital for your business. Investors are usually the most common financing option as they might offer heftier funding than loans — especially when starting a business.
However, they might not be the 'smart' or 'right' choice for your business, given that you could lose the majority ownership of your company, they tend to be very volatile, and they could potentially represent a substantial long-term cost.
Looking to start your own Salon? Get the documents you need to get organized and funded here.
Please note: This blog post is for educational purposes only and does not constitute legal advice. Please consult a legal expert to address your specific needs.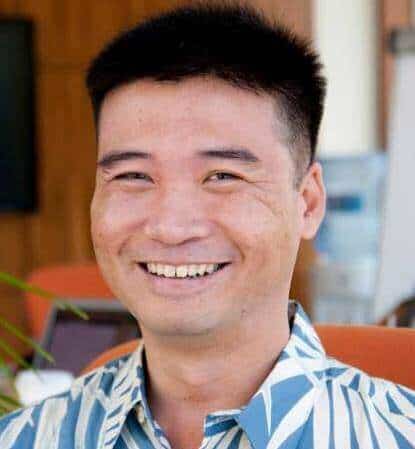 About the author. Entrepreneur and Salon Business Fan.
Hi! I am Shawn and I am a happy individual who happens to be an entrepreneur. I have owned several types of businesses in my life from a coffee shop to an import and export business to an online review business plus a few more and now I create online salon business resources for those interested in starting new ventures. It's demanding work but I love it. I do it for those passionate about their business and their goals. That's why when I meet a salon business owner, I see myself. I know how hard the struggle is to retain clients, find good employees and keep the business growing all while trying to stay competitive.
That's why I created Salon Business Boss: I want to help salon business owners like you build a thriving business that brings you endless joy and supports your ideal lifestyle.