There is nothing more relaxing than going to the salon to get my hair or nails done.  My favorite thing about the nail salon is the massage chairs they provide so that I can truly relax while getting my feet cleaned and my toenails painted.  There are many different styles of salon chairs.  
What are the best salon chairs? The best salon chairs are the artist hand hydraulic reclining barber chair 360, the bellavie professional multi-purpose salon chair, the devlon reception chair, the siena shiatsulogic pedicure chair, and the devlon northwest salon chair.
What makes a good salon chair? The first thing that makes a good salon chair is comfortable for your clients and your stylist.
 

The second thing that makes a good salon chair is the stability and durability of the salon chairs.

The first factor would be determined by what type of service you offer. You would not have the same chair in your hair salon that would be in your spa.  However, you can find salon chairs that can be used for multiple purposes if you decide that you are going to operate a salon that will offer more than one service.
What are the Best Salon Chairs?
Each one of these salon chairs has a role in the salon business.  These services can be anywhere from hair, massage, nails, and even tattoos.  
Artist Hand Hydraulic Reclining Barber
Chair 360
This chair is mainly used by hairstylists.  As you can see, this chair does include armrests and a foot rest which allows the client to be comfortable while you are providing service to your client.  The backrest reclines up to 135 degrees and can be easily installed within a fifteen-minute time frame.  
Specifications:
Material: high-density sponge, PVC leather, and electric steel
Product Dimensions: 40(L) x 25(W) x 40(H) inches
Seat Dimensions: 20(L) x 18(W) inches
Adjustable Height: 33-40 inches
Loading Capacity: 330lbs
Pump Lifting Height: 7 inches
Incline angular:45 degrees
You can find this item on Amazon for a price of $159.99 and only comes in black. The customer reviews give this salon chair a rating of 4.3 out of 5 stars.   
Bellavie Professional Multi-purpose Salon
Chair
This salon chair is one that you will most likely find in a massage or spa salon.  It is a multi-purpose chair which means that this chair can be used for more than one service.  This chair is a one size fits all with double stitched seams.  The double-stitched seams prevent ripping and tearing which means that you will have a longer life span with this salon chair.
Specifications:
Color: Black
Seat Size: 24.6″(W) x 20″(D)
The thickness of Cushion: 3″
Weight Capacity: 300 LBS
Seat Height: 20″ off the ground
Assembly Required: Yes
Unfoldable Dimension: 101″(L) x 32.68″(W) x 28″(H)
You can find this item on Amazon for a price of $299.99. The customer reviews give this salon chair a rating of 4.4 out of 5 stars.
Devoko Reception Chairs
This chair would be perfect for your customers who are in the lobby waiting in line for their service.  This chair has a trapezoidal structure that makes it more stable and safe.  It will support the waist with its thick back cushions and the seat itself is padded soft leather.  It also has rubber feet that will protect your floor, so you can put this chair on the floor.  
Specifications:
Overall Product Dimensions: 21″(L)* 20.5″(W)* 32.5″(H)
Seat Height: 18″(H)
Weight Capacity: 250 Pounds
Assembly: Yes
You can find this chair on Amazon for $89.99.  Customer reviews give this chair a 4.6 out of 5 stars.
Siena Shiatsuogic Pedicure Chair
This pedicure chair is a chair you will find in a nail salon.  It is a six function vibrating massage chair and is the remote control.  There are seat adjustments (similar to a car) that will adjust to the client's height by moving the seat forward and backward.  There is also a reclining option and the chair will recline up to 135 degrees. 
There is a foldable hand tray on the armrest that will allow for the customer to have a place for a phone or to rest their hands while getting a manicure if they choose to have two services.  The armrests are acetone proof and the fiberglass is chemical resistant.  The jets are removable for cleaning as well.  This means this chair should last you some years in your nail salon.
Specifications:
Back Height from Top of seat to Top of the Back: 35″
Seat: 21.5″W x 19″D
Space Needed Between Chair and Wall: 17″
Space Needed Between Chairs: 8″
Assembly: Yes (will arrive in 3 packages)
You can find this chair on Amazon for $1,890.00.  Customer reviews give this chair a 4.3 out of 5 stars.
DevLon Northwest Salon Chair
This chair is one that will be perfect for a salon technician.  It glides and swivels with ease which allows the technician to move between multiple customers if need be.  This lightweight chair is easy for transport across the salon and is easy to clean since it is PU leather.  The seat cushion has two inches of padding and will help the comfort level if there are long periods of seating on the chair.
Specifications:
Color: White
Frame Material: Metal
Seat Material: Faux Leather
Dimensions (L x W x H): 14 IN x 19 IN x 19 IN
Weight Capacity: 225lbs
Assembly: Yes
You can find this chair on Amazon for $89.95.  The customer reviews give this chair a rating of 4.6 out of 5 stars.
Upgrading your salon? Check out our advice for salon renovation HERE!
What Makes a Good Salon Chair?
The three main things that make a good salon chair is comfort, stability, and durability.  
Comfort
Comfort should always be your number one top priority. You will want to make sure that your customers can handle sitting in the chair for long periods.  The time a customer says in the chair will be determined by the amount of work that is needed for the service you are providing to him or her.  Salon chairs need to have high-density foam cushions and should feel soft to sit on.  You will also need to consider the width of the chairs so that you can accommodate all sizes.
Did you know that 80% of people deal with lower back pain in some form or fashion?  You will want to make sure that the chairs in your salon offer firm support as well as offer lumbar support to the lower back.
It is very important that your clients have a comfortable chair to sit in that will help them stay relaxed.  The upside to your client being comfortable in the chair, will help them to not wiggle or move around while you are trying to perform a service for your client.  
Let's not forget about the customers that are waiting in the lobby.  Your customer has already checked in and is waiting for a chair to be available so they can get the service you offer.  They will need to be comfortable as well.  
Your stylists will need to feel comfortable with the salon chairs as well.  The chairs in your salon shall allow for your stylists to adjust the salon chairs easily.  If your salon's service is primarily a hair salon, you can find chairs that swivel and rotate that will allow the hairdressers to access all angles of the client. 
Stability and Durability
You are going to want some salon chairs that are going to be stable and durable.  As a business owner, you will want something that will last a long time, be stable, and has all the needed hardware to make sure the salon chair is at its best.  
You are responsible for the safety of your clients and staff that are in your salon.  If a chair is not sturdy or does not have all the hardware or pieces that it should have, you should not put that chair out for customers or staff members to use.  
You will want something easy to clean as well.  You do not want to have customers waiting too long before they can get into the salon chair.  The longer a customer has to wait, the more impatient a customer will become.
Related Questions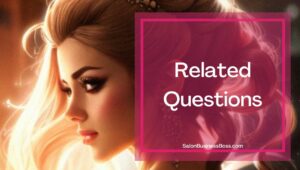 Is there a one size fits all when it comes to salon chairs?
Since there is such a variation in the salon business, there isn't a one size fits all salon chair.  There are multi-purpose salon chairs if you decide to have multiple services in your salon.  
How do I decide which chair is best for my salon?
You want to keep the design of your salon in mind as you shop for a salon chair.  Yes, you want to keep comfort, stability, and ease of cleaning the main factor.  However, you want the design of your salon to flow and allow for an environment that is welcoming.
Looking to start your own Salon? Get the documents you need to get organized and funded here.
Please note: This blog post is for educational purposes only and does not constitute legal advice. Please consult a legal expert to address your specific needs.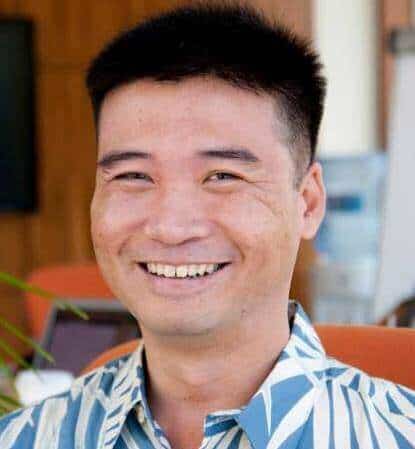 About the author. Entrepreneur and Salon Business Fan.
Hi! I am Shawn and I am a happy individual who happens to be an entrepreneur. I have owned several types of businesses in my life from a coffee shop to an import and export business to an online review business plus a few more and now I create online salon business resources for those interested in starting new ventures. It's demanding work but I love it. I do it for those passionate about their business and their goals. That's why when I meet a salon business owner, I see myself. I know how hard the struggle is to retain clients, find good employees and keep the business growing all while trying to stay competitive.
That's why I created Salon Business Boss: I want to help salon business owners like you build a thriving business that brings you endless joy and supports your ideal lifestyle.