As you may know, beauty salons can be highly profitable. Hence, many entrepreneurs, like myself, see in them a great business opportunity. However, if you are thinking of renovating an existing salon, securing a location to start one from scratch, or simply revamping your current salon… There are a few things you should consider before doing so. 
On average, remodeling a hair or beauty salon costs between $3,500 – $15,000. But, this amount can vary significantly based on a series of factors, including the scope of work, contractor/specialist fees, permits & legal fees, and equipment. 
Below we will outline each one of these crucial factors for you to have a better understanding as to what to expect.
Scope of Work
The first thing you will need to do is assess the existing salon (or location) to figure out how much work needs to be done. I suggest you set a budget for your project and try not to get carried away. There are plenty of ways in which you can change the look of a salon that does not necessarily cost thousands of dollars. 
Depending on the current location's status, a few small things can go a long way. For instance, hiring a cleaning crew to clean the space thoroughly, wax the floors, and remove stains can help give your salon a fresh new appearance. Also, re-painting walls or changing your business' lighting can embellish the way everything looks. Hence, consider making minor changes, like the ones mentioned above, before committing to more extensive renovations. 
Nonetheless, if the place requires remodeling for it to be a functioning, aesthetically pleasing, and comfortable salon, then I suggest you break down your costs and prioritize. Based on my experience, your budget should include, but may not be limited to the following: 
Electrical Work
Demolition
Drywall & Painting
Flooring
Technology (e.g., phone, wi-fi, alarm system, computer)
Window Treatments
Furniture/Fixtures Replacement
Scope of Work Budget Allocation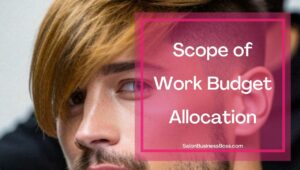 In this case, it is virtually impossible to establish a fixed price. Some places may require extensive work, while others may not even need, for example, demolition. Thus, in the end, it all comes down to your needs and wants. 
Contractor/Specialist Fees
It is true that if you are looking to save a few bucks, there are plenty of things you could do on your own. Nonetheless, most comprehensive works will require a contractor or a specialist (e.g., electrician, plumber, architect.) Hence, before hiring a company, always ask contractors about previous jobs, request pictures, and, if possible, arrange a walkthrough. 
Also, do a little online research, and ask yourself:
Do they have good or bad reviews?
Is the company licensed, bonded, and insured? 
Do they have a professional-looking website?
If they have a social media presence, do users interact with them?
These responses can help you better assess if a company is a good fit for you. More so, they can also help you discard sketchy or unprofessional businesses saving you time and money. 
Lastly, make sure you seek at least three different quotations before signing a contract or making a final decision. Depending on the type of company (e.g., franchise, private developer, independent contractor), level of experience, and field of expertise, prices from one contractor to another may vary significantly.
Contractor/Specialist Fees Budget Allocation
As we mentioned above, contractor fees and specialist fees vary greatly. Besides, depending on the job that needs to be done, prices will change. 
For instance, when it comes to flooring, most contractors will factor in:
Materials

Demolition — full, partial or no demolition

Square footage

Project type — new construction, or remodel
As a result, a low-end contractor may charge $3,000, while a high-end contractor can charge up to $4,500 for the same job. 
Permits & Legal Fees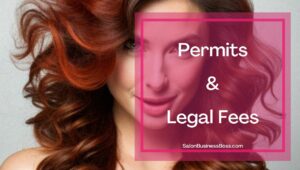 Legal fees play an essential role within your remodeling budget. Based on the type of job and location of your salon, they can take up a big chunk of your investment. So, begin by looking at your building's Certificate of Occupancy (CO) — this document will indicate if you are allowed to have a salon in the building. If it isn't allowed to have a salon, then it will be a costly process to overrule it and, in some cases, impossible. 
Additionally, consider looking into building violations as some places may have stringent rules of what you can and cannot do the facade, interior, flooring, and so on. Finally, make sure you are aware of all safety and facility regulations. For instance, you may find out that you are required by the fire department to have two emergency exits. Or that most health codes will require you to provide access to toilet facilities.
Ok, so let's say everything is in order and that you are well aware of what you are required by law to do. But, before you can start any remodeling, more often than not, you will need a series of special permits. I suggest you visit your local municipality's website to find out if your city requires a permit(s) for remodeling jobs. If you hire a licensed contractor, they will probably know if the job requires a permit. Nonetheless, do not expect the company to handle or pay for it. 
Based on my experience, these are the most common jobs that require permits:
New Windows:

This is a tricky one, as replacing existing windows does not require a permit; but, making way for a new window or door does.
Plumbing/Electrical: If you are installing new or removing existing plumbing or electrical service, you will require a permit. For something as simple as moving an outlet, you need a permit. So, be very careful!
Structural Changes: Any job that includes changes to the support system of a building requires a permit.
Water Heater/AC: If you want to replace your heater or install air conditioning, you will need a permit.
Total Cost: Some municipalities require a license if a construction project costs more than $5,000.
Renovations that generally do not require a permit include:
Painting or wallpapering

Installing new floors or carpeting

Minor electrical repairs 

Installing new fixtures (e.g., countertops, appliances)
Note that regulations vary greatly depending on the city and county your business is headquartered. Thus, I recommend you do some research before starting renovations. The average cost of a building permit is $1,100. But, depending on the area where the business is located, it may amount to more. 
Equipment
Buying new equipment for a salon is incredibly pricey. However, depending on what services you are offering, you can reduce your expenses considerably. I suggest you make a list of what is absolutely necessary for your company to succeed and purchase the remaining articles once the business starts to flourish. 
Reception desk/chairs 
Salon chairs 
Backwash units
Styling units 
Beauty couches 
Beauty trolleys 
Nail stations
Footrests
Stools 
Washer and dryer 
Keep in mind that some of these items will require professional installation. Hence, you should factor in the labor hours to your expense list. 
When it comes to equipment for your salon, prices will depend on the quality and quantity of the items you are looking to purchase. For instance, a styling can range from $80 – $300, while a backwash unit can cost anything between $14-$800. 
As you can see, remodeling a salon is not an easy or cheap task. But do not get discouraged! I recommend you plan accordingly and take the time to assess your business' financial situation. You might come to the realization that you can afford all the renovations, or on the contrary, you might find out that it might be better to postpone the job for a few months or years. Also, always remember to factor in labor costs, permits, licenses, equipment, and timelines before beginning a project.  
In case you have additional questions or doubts below, you will find two of the most frequently asked questions that come up when deciding to venture into the beauty and cosmetics industry. 
Related Questions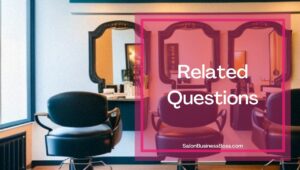 Is having a beauty salon profitable?
Usually, having a beauty salon is highly profitable! The average salon makes around $19,100 (in profit) yearly. Moreover, according to recent data, the median profit margin is 8.2% ⁠— which is above the general business median of 7.7%. However, depending on how the salon is managed, the size of the business and other expenses profits can increase or decrease. 
What do you need to start a beauty business?
A beauty business, like many other businesses, requires extensive work. Thus, if you are thinking of taking the plunge, I recommend you develop a business plan, register your company by forming a legal entity, get an Employer Identification Number (EIN), obtain all necessary permits and licenses, get insurance, purchase all the necessary equipment/supplies, hire qualified personnel, develop a brand, and invest in marketing.
Please note: This blog post is for educational purposes only and does not constitute legal advice. Please consult a legal expert to address your specific needs.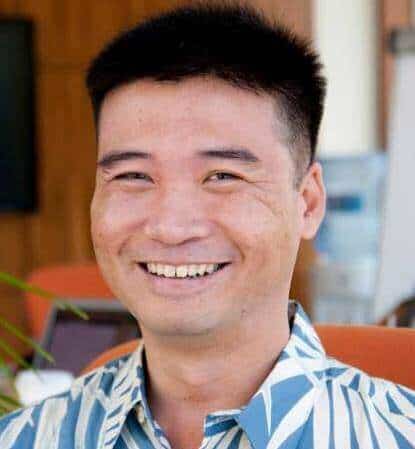 About the author. Entrepreneur and Salon Business Fan.
Hi! I am Shawn and I am a happy individual who happens to be an entrepreneur. I have owned several types of businesses in my life from a coffee shop to an import and export business to an online review business plus a few more and now I create online salon business resources for those interested in starting new ventures. It's demanding work but I love it. I do it for those passionate about their business and their goals. That's why when I meet a salon business owner, I see myself. I know how hard the struggle is to retain clients, find good employees and keep the business growing all while trying to stay competitive.
That's why I created Salon Business Boss: I want to help salon business owners like you build a thriving business that brings you endless joy and supports your ideal lifestyle.