Owning a hair salon requires dedication and hard work, as well as a commitment to the business, employees, and clients. Providing quality service to customers is critical to the success of the business. This involves hiring qualified staff, examining similar businesses, and offering exceptional products and services that will allow the hair salon to stand out from others. As with any other business, there are a number of regulatory and legal considerations that cannot be overlooked. 
Yes, one can own a hair salon without being a practicing hairdresser. However, depending on where you are located, state cosmetology or beautician's license may be needed by someone operating the business. If the proper permits are acquired, then one can own a hair salon. This could involve either attending a beauty school or completing an apprenticeship or hiring someone with a cosmetology or beautician license. Check with your local state government agency to see what is required. 
How to Start
While there is a lot that goes into the process of owning a hair salon, it is quite manageable when taken step by step. First, it is important to decide on a business model and create a business plan. For example, one must decide whether they want to open their own salon or purchase a pre-existing salon. There are also different ways that salons charge clients, as some opt to operate on a commission basis, while others charge a chair rental fee. This decision largely depends on the size of the business. If it is smaller, it is advisable to operate via chair rentals, which makes the hairdressers independent contractors. For larger salons, stylists recommend opening a commission-based business. 
When starting out, it is essential to obtain a loyal or consistent base of clients. This will ensure that the minimum business costs are covered on a constant basis, which may help to lessen the initial financial uncertainty inherent in owning a new salon. Finances are a significant factor in the success of the business, and many find it helpful to invest in quality equipment. Some may need to approach a lending institution for a business loan. However, if it is not granted, many entrepreneurs instead seek friends, family, or personal loans. Potential owners may also not have the necessary finances required for the proper equipment, which can be rather costly. Because of this, hair salon owners may opt to finance the equipment. However, one should note that equipment prices may vary dramatically between sellers, making it important to comparison shop before deciding. The extent of this expense depends on the desired size of the hair salon, as the majority tend to have one salon station per employee. One must determine what they can reasonably charge for their services. While it is important to charge enough to cover necessary expenses, a slightly lower price may attract more clients. It may also help to check what other salons in the area charge for similar services.
As a result of these numerous expenses, as well as the various complexities relative to the operation of the business, it is critical to have a comprehensive business plan and budget. This will help keep detailed records of purchases and establish a feasible model. This makes the salon easier to run, as it makes financial data clear to see. It also allows salon owners to establish goals in order to keep the business on track for growth. Further, it provides a clear direction for the business and allows for increased preparedness.  
Permits and Licenses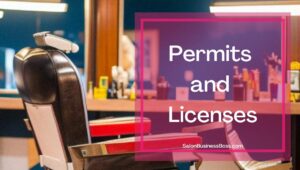 Owning a hair salon requires particular permits and licenses and, while these vary by state, many are generally similar. It is important for one to check their state's specific requirements before attempting to open the business. In order to receive a state cosmetology license, most states require around 1,000 to 1,500 beauty school hours and passing exam grades. It typically takes students 9 to 15 months to graduate from this program. While this may seem like a significant amount of training time, it is necessary to ensure salon owners and their staff are qualified. Also, courses can typically be taken outside of a university setting, with many states not requiring any continuing education units. 
In addition to state cosmetology or beautician's licenses, there are other required licenses and permits —a salon retail seller permit, salon business operation license, employer identification number, and a certificate of occupancy. The owner must also choose the appropriate insurance to protect the business against potential liabilities. Many hair salons have general liability insurance, covering incidents like third party injuries and property damage. Some owners also choose to purchase professional liability insurance and workers' compensation insurance. 
Cosmetology licenses include various types of beauty services, covering nails, hair, and skin.  
Attending the necessary course could cost between $5,000 and $15,000. There is also a licensing fee of about $60, which is due upon each renewal. General business licenses are also needed to operate a hair salon. All states require businesses to be licensed, which can be applied for through the US Small Business Administration. The employer identification number is used to identify businesses for tax purposes. While the Internal Revenue Service does not charge anything for this, online incorporation services can charge around $75. A certificate of occupancy is also required to own a hair salon, as it shows that the property is appropriate to house the business. This involves a $20 to $80 fee, as well as inspections to ensure the building complies with code. Regarding space requirements, a good comparative measurement is the average salon size in the US, which is 1,500 square feet. This relates to recurring business expenses because the average salon property rent rate is between $1 to $2.5 per square foot. 
If one is uncertain about compliance with any regulation, it is beneficial to consult a legal expert, the relevant city boards, or state registration board. This is also why creating a business plan can be helpful, as it allows one to avoid potential issues and prepare for inspections and licensing. Although the regulations may appear to be excessive, they are necessary to ensure the safety of clients and staff. Complying with the high standards required by the regulations may also make the hair salon more attractive to potential customers if it is properly maintained.
Additional Considerations
There are numerous other considerations that hair salon owners must take into account. One such possibility is exploring the possibility of a business partnership. This could be with investors or with a product line. Carefully selecting the location and space for the business is critical. It is important to read lease agreements and look at potential unanticipated expenses. For example, a hair salon owner may find that the space needs electrical wiring or updated plumbing systems. Choosing the right space also contributes to marketing techniques, as clients may be more inclined to visit if there is sufficient parking. Because there is a large number of salons, it is important for business owners to make sure their salons are unique in order to stand out from the rest. Some suggest offering a kind of specialty service that others in the area may not have. Another way to stand out is by ensuring high levels of customer satisfaction, which may translate into a favorable online presence as a result of positive reviews.
Hiring the right staff is a significant contributing factor to the success of any new business. This is particularly true in the service industry and places such as salons. Investing time to properly train new staff is critical. While many will likely understand the technical skills required, owners often train staff in areas such as customer service tips to ensure retention. Some in the industry suggest partnering with local beauty schools, offering a mutually beneficial option. The students are able to obtain practical experience in the field, and the salon is able to keep a consistent number of staff. When hiring employees, it is important to assess their personality, attitude, and skill set. Ideal employees will fit in with the company culture, have a strong work ethic, and possess the necessary practical skills. 
Related Questions
What kind of material is covered in cosmetology courses?
The cosmetology courses required to obtain a state license include barbering, cosmetology, makeup, hair design, and nails. Completing the program qualifies one for basic skills in cosmetology and, among these are foundational classes that later grow into more difficult style and cutting techniques. The courses also include a mixture of environments, as there are classrooms and exams in addition to real-world training through hands-on experience.
What informational resources are available to those interested in owning a hair salon?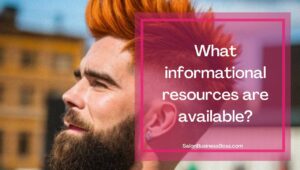 Some product distributors offer support services to owners and staff, which could include training and consulting. Joining trade organizations can also be helpful to salon owners, as they provide industry content, tools, and resources to set owners and staff up for success. One such organization is the Professional Beauty Association and the Association of Cosmetology Salon Professionals. Further, any uncertainties or questions regarding the business and licensing processes can likely be answered by legal consultants, industry professionals, state boards, and other hair salon owners.
Please note: This blog post is for educational purposes only and does not constitute legal advice. Please consult a legal expert to address your specific needs.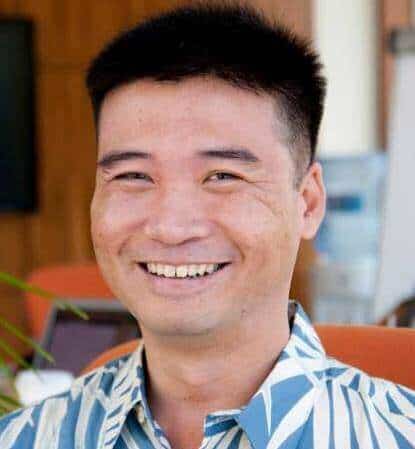 About the author. Entrepreneur and Salon Business Fan.
Hi! I am Shawn and I am a happy individual who happens to be an entrepreneur. I have owned several types of businesses in my life from a coffee shop to an import and export business to an online review business plus a few more and now I create online salon business resources for those interested in starting new ventures. It's demanding work but I love it. I do it for those passionate about their business and their goals. That's why when I meet a salon business owner, I see myself. I know how hard the struggle is to retain clients, find good employees and keep the business growing all while trying to stay competitive.
That's why I created Salon Business Boss: I want to help salon business owners like you build a thriving business that brings you endless joy and supports your ideal lifestyle.