10 Common complaints in a salon you should expect.
When Opening any business you should keep in mind that no matter how perfectly you sculpt your business there will always be complaints.
The 10 most common complaints in a salon you should expect are:
1. Client felt not listened to
2. Stylist damaging a client's hair by bleaching
3. The client got the wrong stylist
4. Neck nipped by clippers
5. Stylists running behind
6. Uneven Haircut
7. Water temperature during a shampoo too hot or cold
8. Hair cut too short
9. Rude Staff
10. Salon not clean/updated
Common complaints in salons are: clients feeling like they weren't listened to, hair damaged from bleaching, a client getting the wrong stylist, a neck getting cut/nicked, stylists running behind, an uneven haircut, water too hot or too cold during a shampoo, hair cut too short, rude staff and poor cleanliness of the salon. Those are just a few of the many complaints that are common for salons. When dealing with a client issue, do your best to avoid an argument. An argument with a client is not the image you want for your business.
Another great way to deal with customer complaints is to keep a record of past criticisms. This way if this customer consistently complains about something, and if you find success with a method you can utilize that method again in the future. It's also a great way of finding things you need to address with your business. Listed below are common complaints made by salon clients and some ways to mediate those complaints.
1.  The client feels like their request was not listened to.
Whether or not you think this was actually the case, to mediate the situation be sure to always hear the client out. If they think you are not listening to them, it will only make the situation worse. Be sure to hear them out and to respond the best you can while expressing that you care.
2. Stylists damaging clients hair by bleaching.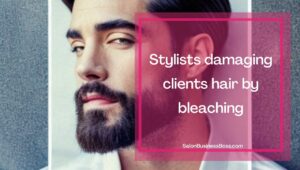 Mistakes happen. Even the best employees have off days. It's your job to find a way to address the situation before it becomes worse. Make sure the complaint is handled by only one person to avoid confusion and you don't want to client feeling attacked. Also, avoid having the stylists resolving complaints.
3. The client ended up having an appointment with a different stylist than their preferred stylist.
Maybe their stylist of choice is out sick for the day.  Sometimes it's just unavoidable. If anything make sure when you are hearing a client's complaint you are conscious of your body language. If you cross your arms it puts off the message that you are not hearing them out, you are 'closing' your self off to the conversation
4. It happens that a client's neck gets nicked by clippers.
This can be painful especially for client's who are children. A common way of dealing with a customer complaint like this one is refunding the customers money. However, an even better way to approach the situation is to discount their next transaction with you. That depends on how well you can read a situation. You don't want to offer this solution and have the offer back-fire.
5. Sometimes you will have a stylist who is running behind on appointments.
It may feel easier to give the client an excuse. But no one likes to hear excuses, client's are on their own time crunches. Instead of giving the client an excuse just make sure to listen to the client, and come up with a solution after hearing the client out entirely. Also, offering an apology would help smooth things over.
6. A hair cut may sometimes come out uneven.
Another method of resolving issues with the client is to try involving the customer. Instead of providing a solution that may suit them, ask to see if they have a solution. This can prove effective at times, because you are looking directly at the problem and asking them what will make it better. Maybe they have another hairstyle in mind they would like to try on for size.
7. When a client is getting shampooed, it's common for them to complain about the temperature of the water.
It's important you take even small complaints like these seriously. Sometimes the best way to go about these situations is just straight up say your sorry. Let the client know you are genuinely sorry for the mistake. This may be enough to rectify the situation for the client. Especially when it's a discomfort like water temperature.
8. If a client's hair gets cut too short
Once again listen completely to the complaint. Sometimes the solution will be made clear by the client themselves, or when it comes to hair styling issues the stylist should definitely be involved. The stylist can come up with an alternative look for the client's hair.
9. Complaints of your staff treating a client rudely.
If the complaint is about a specific member of your staff it is best to discuss the situation in a back room away from other customers. This avoids embarrassment for both parties. Also, you would not want to instill doubt if they have their next client waiting.
Learn how to deal with unhappy salon clients!
10. Poor cleanliness and upkeep of the salon.
Perhaps you are just getting started out as a salon, if you are unable to afford the upkeep, do your best to take the criticism and build from it. Sometimes though these issues of cleanliness can be addressed simply by a staff member cleaning up the area which the client is bringing attention to.
There are many reasons why a client would complain at a hair salon.  If they get a stylists they are not familiar with they may complain. If they find something dirty they may point it out. People go to a salon as a sort of way to treat themselves, so if something isn't up to their standards, they will probably point it out, it is up to you to comply with their standards. You want to do your best to make them want to come back. But at the end of the day there will always be customers who you just can't please.
Related Questions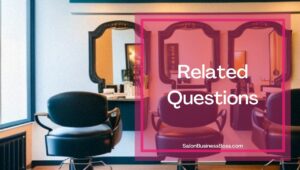 What should you look for when hiring a stylist?
You want to look for someone who cares about what they do. You can train a stylist and help them to hone their skills once they are with your business. But caring about what they do, isn't something you can train.
How can you get more customers into your salon?
Focus on the image of your salon and clean up your online profiles. Also utilize those online profiles to their fullest with promotions and constant updates. Make sure you are responding to client reviews of your salon.
What should you keep in mind when choosing hair product to sell in your salon?
The first rule here is choose a product which you feel good about. Selling something you think is valuable will be a lot easier. If you are an owner who has limited stylist experience, ask one of your employees for a product suggestion. Not only will the stylist suggest what they believe in thus making that product easier for the stylist to sell, but they will also feel valued.
Looking to start your own Salon? Get the documents you need to get organized and funded here.
Please note: This blog post is for educational purposes only and does not constitute legal advice. Please consult a legal expert to address your specific needs.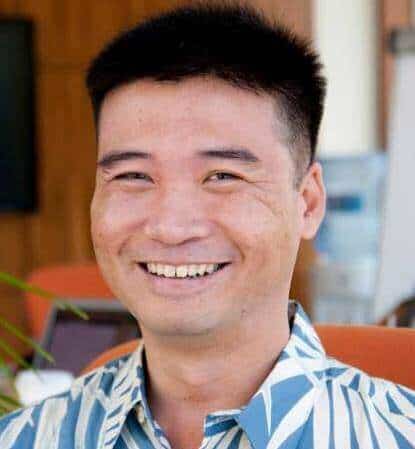 About the author. Entrepreneur and Salon Business Fan.
Hi! I am Shawn and I am a happy individual who happens to be an entrepreneur. I have owned several types of businesses in my life from a coffee shop to an import and export business to an online review business plus a few more and now I create online salon business resources for those interested in starting new ventures. It's demanding work but I love it. I do it for those passionate about their business and their goals. That's why when I meet a salon business owner, I see myself. I know how hard the struggle is to retain clients, find good employees and keep the business growing all while trying to stay competitive.
That's why I created Salon Business Boss: I want to help salon business owners like you build a thriving business that brings you endless joy and supports your ideal lifestyle.