If this article caught your eye, you are probably one of the 166,700 massage therapists currently working in the United States. And so, you probably already know that the employment of massage therapists has been on the rise. According to recent statistics, that number is projected to grow by roughly 34,400 jobs over the next decade.
Nonetheless, based on the latest data collected by the U.S. Bureau of Labor Statistics, the median annual wage of a massage therapist is $47,180 — roughly $6,000 less than the current average yearly salary for all occupations. More so, even if you have a steady clientele and are completely booked most days, you are often limited in how much you can earn by just doing massage. 
As a result, many massage therapists (like yourself) look for passive income ideas to round up extra money that compensates for this gap. Fortunately, you have come to the right place! 
Here we share seven extra income ideas for massage therapists that have proven to be especially effective when looking to boost your earnings:
1. Diversify through specialization 
2. Write a book 
3. Create and sell digital content
4. Become a Massage Instructor 
5. Take advantage of affiliate marketing 
6. Become a brand ambassador
7. Rent out your space/cubicle
To help you better understand these extra income ideas, below, we will explain each one in detail:
1. Diversify through specialization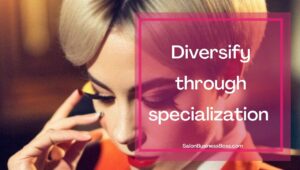 One of the most effective ways to increase your income as a massage therapist is to diversify through specialization. Although this might sound contradictory, the more you specialize, the broader your client pool will be. So, find a lucrative niche you love and master that specialty.
You can even apply for specific certifications and licenses that could help you attract more clients, justify higher prices, set you apart from the average therapist, and procure higher-paying jobs in clinics or specialized facilities. 
Below is a list of fascinating specializations that are in high demand:
Sports Massages

Reflexology

Acupuncture

Lymphatic Drainage Massages

Myofascial Release

Cupping Therapy

Fertility Massage

Trigger Point Therapy

And more
2. Write a book 
Writing a book is an excellent way to make money from your expertise without actively giving massages. And, although it might not be the quickest way to increase your monthly income, it is worth considering it. 
According to recent reports, first-time authors who want to publish traditionally (through a publisher) usually receive an advance that can amount to be $10,000. And if you decide to self-publish your book, you can make between 40% – 60% royalties on a single book sale.
Thus, if writing is something you are passionate about, this might be your chance to explore it further! 
3. Create and sell digital content
If you find writing a book an appalling task, you could explore creating and selling digital content. Whether it is writing content for websites or blogs, drafting short instructional e-books for aspiring therapists, or even starting a podcast or vlog, there are many ways in which you can exploit your expertise and talent. 
We suggest you research the web to determine which revenue streams regarding digital content best fit your skills set and interests. 
4. Become a Massage Instructor 
Another great idea to make more money off your knowledge and experience is by becoming a mentor. Sharing your knowledge can not only extend your business's reach but also help you build a reputation inside and outside the industry. 
Of course, not everyone can become a massage instructor. Depending on the state you live in or the school you choose to apply to, requisites may vary. However, overall you would most likely need to comply with the following criteria:
Having an associate or bachelor's degree from an accredited massage therapy school

A valid state massage license

Previous experience that can be demonstrated through documentation of hands-on hours

Thorough knowledge of massage technical terms and concepts
Plus, there might be other required qualifications not directly related to massaging (e.g., excellent interpersonal skills, competence with specific computer software, the ability to multitask, and more) 
But, if you think you have what it takes to become a Massage Instructor, you can be looking at an average salary of $57,310 per year or $28 per hour.
Learn the cost of becoming a massage therapist!
5. Take advantage of affiliate marketing 
Affiliate marketing is the process of earning money in the form of commissions every time you sell a company's product. 
As a massage therapist, you probably use a wide array of products on your clients ranging from body lotions and body scrubs to scented candles and essential oils. Thus, find out which brands offer affiliate marketing programs that could help you generate a steady income without having to go out of your way. 
For instance, Well.ca Essential Oils offers an affiliate program that pays 5% for all sales referred to the site by their affiliates. In contrast, Oasis Diffusers, a brand specializing in shower and bathroom diffusers, offers a 10% commission rate. 
6. Become a brand ambassador
Suppose you like the idea of making money out of promoting products but do not want to join an affiliate program. In that case, you explore the possibility of becoming a brand ambassador for a local brand or a brand you already know and love. 
In today's digital sphere, more and more brands are willing to pay the right person to 'personify' their brand and create valuable content that advertises their products through word of mouth and peer-to-peer reviews. 
Of course, you will not become an Instagram influencer overnight. But, you can start small by signing up with websites such as Opinion Outpost, Toluna Influencers, and SurveyJunkie. All three will pay you to share your thoughts, experiences, and opinions on different brands and products. 
7. Rent out your space/bed
Last but not least, you can consider renting out your space or bed (if your location allows it) for other therapists to work in on your downtime. By doing so, you will receive a little extra money without having to lift a finger. 
Of course, if you offer in-home services, this might not apply to you. But, maybe you can explore the possibility of renting out specific equipment, for example, your portable massage bed. 
Highest & Lowest-paying States for Massage Therapists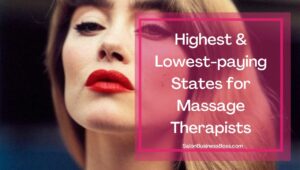 Like with most professions, the average massage therapist's salary varies greatly depending on your state. In other words, in some states, you'll be able to make as much as $77,080 a year as a massage specialist, while in other areas of the country, your wage will cap at $28,790 a year. 
Hence, if you are looking to boost your income without having to diversify or invest time and money on a side project, then you might want to consider moving your services to a high-paying state. 
According to recent statistics, the top ten highest-paying states for massage therapy include:
• Alaska – $77,080

• Washington – $65,770

• Oregon – $62,130

• Hawaii – $59,770

• Massachusetts – $57,530

• Maine – $53,540

• New York – $52,700

• Nebraska – $52,320

• Texas – $51,790

• Idaho – $51,630
As you can see, many of these states have highly populated cities or have an overall higher median household income (i.e., Washington, New York, Texas, and Massachusetts.) While other states from this list are known for their tourist attractions (i.e., Hawaii, Alaska, Maine) — allowing for hotels, spas, and freelancers to charge more for massage services. 
But, as we mentioned above, other areas in the country have the lowest-paying rates for massage therapists, and these include:
• Louisiana – $28,790

• Mississippi – $31,770

• South Dakota – $32,620

• Georgia – $35,240

• Alabama – $35,650

• Kansas – $35,750

• Nevada – $36,540

• Rhode Island – $37,260

• South Carolina – $37,860

• Iowa – $38,660
It is important to note that the states not listed on either of these groups fall into the annual average median income for massage therapists. And so, it is up to you if you wish to increase your earnings through passive incomes or side hustles. 
Related Questions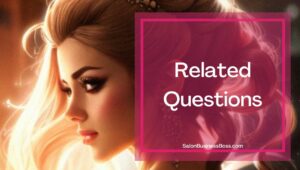 1. How much does it cost to open a massage business?
Starting a massage business can be very affordable for massage therapists who plan to offer in-home services. But, overall, you will need to invest roughly $10,000 to pay for schooling, certifications, and other start-up costs. 
However, if you wish to establish a brick-and-mortar business location, you are looking at a heftier investment. Setting up a small-to-medium massage business can cost between $17,000 – $20,000. And purchase an already established franchise, on the other hand, will require $120,000 or more. 
2. Can I run a massage business from my home?
According to recent statistics, approximately 30% of massage therapists work from a home office. However, this does not make it legal. In other words, you need to be very careful not to violate either zoning ordinances or covenants in the deed to your home. 
More so, to operate legally, you would also need to comply with all massage therapy regulations and license requirements in your state and county. 
Looking to start your own Salon? Get the documents you need to get organized and funded here.
Please note: This blog post is for educational purposes only and does not constitute legal advice. Please consult a legal expert to address your specific needs.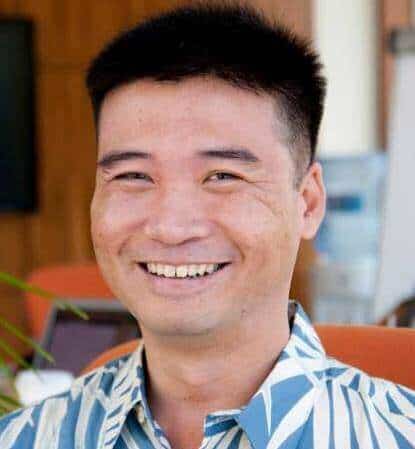 About the author. Entrepreneur and Salon Business Fan.
Hi! I am Shawn and I am a happy individual who happens to be an entrepreneur. I have owned several types of businesses in my life from a coffee shop to an import and export business to an online review business plus a few more and now I create online salon business resources for those interested in starting new ventures. It's demanding work but I love it. I do it for those passionate about their business and their goals. That's why when I meet a salon business owner, I see myself. I know how hard the struggle is to retain clients, find good employees and keep the business growing all while trying to stay competitive.
That's why I created Salon Business Boss: I want to help salon business owners like you build a thriving business that brings you endless joy and supports your ideal lifestyle.