As a salon owner, you strive daily to make sure your clients get the best service you can provide. But what is the best way to do that when you rent out your booths to independent contractors? What do you have to do as a salon owner to both attract and keep fantastic stylists in your salon?
6 Salon Owner Responsibilities to Booth Renters
1. You must have a legally binding contract.
2. You must inform your renters of tax information.
3. You must provide information on salon improvements and updates, along with following through on those updates.
4. Your renters must display their licenses within their booths.
5. Your renters must have their own health and liability insurance.
6. While not required, you can provide amenities to your renters.
What is required on a rental agreement? What is required to be included in that agreement? What else can you provide to your renters to keep them happy and promote a positive work environment? Read on to find out more.
Understanding Booth Rental Agreements
There are several ways to get stylists into your salon, whether it's hiring directly or entering into a booth rental agreement. What this means for you as a salon owner is that you are not hiring employees, rather, you are entering into an agreement with an independent stylist to use space in your salon.
Consider it like you are building owner who is entering into a rental agreement with a tenant. They agree to pay you for the space, while you agree to provide utilities for them to use. It is the same when a rental agreement with a booth renter. You provide the items they need to do their work, and they will pay you a rental fee.
Before you consider setting up a booth agreement contract, know the laws of your area and any national laws that may cover your salon. This can be different from state to state, so make sure you investigate this before you even mockup your potential rental agreement. Your state's Department of Labor will have more information. Note that not all states allow the booth rental model, including Colorado, Michigan, New York, New Jersey, Virginia, and Pennsylvania.
To create a work culture that is positive while also being legally above board, the following are your responsibilities as a salon owner and what you must do to rent a booth to an independent contractor.
1. You must have a legally binding contract.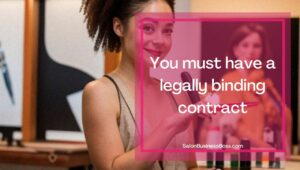 While this may seem obvious to have, a legally binding contract between you and your renter is imperative to have, not only for you but for the Internal Revenue Service. This contract must outline that they are an independent contractor and not an employee of your salon.
There are two types of contracts you can have with your independent contractor—a written lease agreement and a rental contract. You can have both, or one or the other.
With a written lease agreement, you define their independent employee status for the Internal Revenue Service. You must also outline the rent or lease rate, the time frame in which you are renting or leasing the booth, and the process on how to cancel the contract. This written agreement also outlines the time frame in which they are renting and how much they are paying for that booth. You should also include how and when they should remit payment to you and what consequences they could face if they do not pay on time.
A rental contract goes into more detail, usually outlining more about your salon specifically. In this contract, you must explain what your contractors will receive in terms of amenities if they rent a chair in your salon, including their station, any utilities such as water or electricity, equipment, products, etc.
This contract also grants any access to certain areas of your salon, including whether they are permitted to use services such as a receptionist to help book their services.
This contract also outlines what you must tell your independent contractors, including tax information and salon information.
You should also explain your expectations as the salon owner, including cleanliness expectations, what they're expected to do while at your salon, what hours they should be working, any fees or split costs, non-compete clauses, and any other rules, regulations, or items that they need to know. This can also include prohibiting selling any other retail products from their booth that may compete with items that your salon is selling. You can't, however, require them to sell your items to their clientele.
To make things easier, consider working with a certified public accountant to make sure your entire contract makes legal sense.
Learn how to build clientele for booth rent, fast!
2. You must inform your renters of tax information.
Within the rental agreement contract, you must provide information on how your independent contractors can report their taxes. Because they are independent contractors, you are not responsible for paying their taxes. This doesn't mean you can't help them understand what they must do to do so. Be very clear from the start that they must file their own taxes to avoid confusion down the line.
If your renters make more than $600 a year, you may be required to provide them with a 1099. Check with your accountant to confirm this information.
Encourage your renters to work with a certified public accountant to set up their accounts and tax information, as they are an independent employee. While you have no requirements or responsibilities in this matter, creating a helpful environment can only improve your salon's work culture.
3. You must provide information on salon improvements and updates, along with following through on those updates.
Like the tax information, you must include details on how your salon works in terms of damages and physical updates like insurance and repairs. You are responsible for physically upkeeping your salon and making sure it is up to code, along with looking up to date and clean.
It is also on you to have the appropriate insurance to maintain your physical building. While they have their own liability insurance, you must also provide the insurance on the physical location.
This information can be included in the contract that they sign but should be highlighted prior to the agreement.
4. Your renters must display their licenses within their booths.
While this is on your renters to provide, it is also on you to make sure your salon is up to code. Make sure your renters are displaying their licenses within their booths to stay above board and in accordance with the law.
5. Your renters must have their own health and liability insurance.
Because they are independent contractors, your booth renters must purchase their own liability and health insurance. It is your responsibility to inform them of this, but it is not your responsibility to provide it.
6. While not required, you can provide amenities to your renters.
While offering amenities to your booth renters is not required, it is a factor that may bring in higher quality booth renters to your salon.
Consider offering beverages and snacks to your clients, along with towels, shampoo and conditioner, drapes to section off your booths, and in-salon treatments. Offering these items can help boost your popularity among your booth renters—which, in turn, can bring in more customers.
Out of anything, though, your booth renters are going to want towels. Doing their own laundry at work is too much to add to the contract, so make sure you provide this amenity over any of the others.
If you want to get fancy, you can also provide a social media spot. Currently, the best way to get new clients is to share looks on Facebook, Instagram, and TikTok. If you don't provide an attractive location in which to do so, you'll start losing your booth renters to other, more up to date salons.
What Can't You Do?
There are several things you cannot tell your renters to do as a salon owner. You cannot tell them what their schedule is, although you can request them to do their business within salon owners. You cannot force them to have their clients pay for services with your business, nor can you tell them what products to use or how much to charge.
You cannot force your renters to participate in a promotion from your business unless they agree on it, and you cannot require them to use your salon name and branding in their marketing materials.
You also do not have to provide a key by law.
Other Important Factors
While the following is important to your booth renters and imperative to running your business, there are a few less tangible factors that you need to consider when running your salon.
Booth renters value a positive environment and work culture at their salon, and they want a salon where there is a set vision and mission statement. Making sure the culture and your ideas about your business are clear to your booth renters can only make your business improve.
They also seek better communication between you, the salon owner, and the booth renters. Opening up communication to better understand what each party wants and needs will only build a better culture, better understanding, and better workplace environment, which will trickle down into the clientele you bring in and show that it is a positive place to be.
Booth renters also want growth opportunities. Whether that is working to get a permanent spot, educational opportunities, a reward system between your booth renters, or something else entirely is up to you and your renters. Talk to them about what they want and see how you can work that into your already existing business model.
Other ways to improve the communication between you and your booth renters is to get them involved on what else they would like to see in the salon. Some like to have music and Wi-Fi, while others would like to have additional supplies. You can also provide marketing opportunities, like helping your booth renters through your website and your social media gain more public image and promote their—and your—business.
The greatest takeaway for you as a salon owner is defining what your salon provides and what it doesn't provide in your contract with your booth renter. Establishing expectations from the beginning is key in making your business thrive, along with providing the best work environment for your renters. Making a great work environment is what brings these independent contractors into your business, and they, in turn, will bring in clients. Communicate with them daily, make sure you have a good relationship with your renters, and your business will only thrive.
Related Questions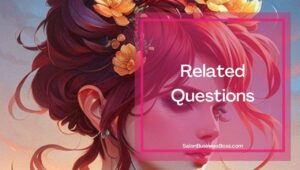 Do hair stylists have to claim tips?
Yes, hair stylists have to claim tips on their federal income tax. Be aware that the Internal Revenue Service has started checking into tax claims of salons and stylists, making sure that they are reporting all taxable income. You may receive a penalty for not reporting or underreporting your tips.
Are home salons legal in the United States?
Yes, home salons are legal in most states, as long as they are properly inspected and licensed. You may also have to have your home zoned, so check with your local homeowners' association or your county to make sure you are not violating those zoning laws or local regulations.
What is the difference between commission and booth rental in a salon?
With booth rental, you are entering into a contract with an independent contractor. A commissioned employee means that they are a full employee of your salon, but you do not provide base pay. Your pay—and theirs—is based on how much they bring into your salon, both in money and in customers.
Can a salon owner fire a booth renter?
No, a salon owner cannot fire a booth renter because they are not technically an employee. Salon owners can, however, evict a booth renter, as they are renting the space in their salon.​
Looking to start your own Salon? Get the documents you need to get organized and funded here.
Please note: This blog post is for educational purposes only and does not constitute legal advice. Please consult a legal expert to address your specific needs.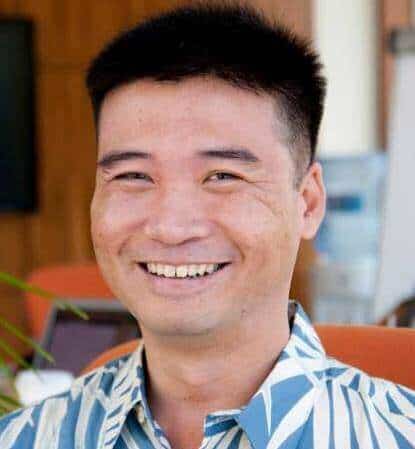 About the author. Entrepreneur and Salon Business Fan.
Hi! I am Shawn and I am a happy individual who happens to be an entrepreneur. I have owned several types of businesses in my life from a coffee shop to an import and export business to an online review business plus a few more and now I create online salon business resources for those interested in starting new ventures. It's demanding work but I love it. I do it for those passionate about their business and their goals. That's why when I meet a salon business owner, I see myself. I know how hard the struggle is to retain clients, find good employees and keep the business growing all while trying to stay competitive.
That's why I created Salon Business Boss: I want to help salon business owners like you build a thriving business that brings you endless joy and supports your ideal lifestyle.