A dream for many who have graduated from cosmetology school is to rent their booth in a salon. It is one of the best ways for them to not only gain experience but to further expand their clientele and portfolio. Any hairstylist, nail technician, or esthetician will likely lean towards renting a booth first, even if they have dreams to own a salon eventually.
So, we are going to share some tips with you on how you can build your clientele to rent a booth of your own in no time. Whether you want to do hair, nails, or lashes these tips should work for you.
How to Build Clientele for Booth Rent Fast
1. Utilize social media and consistently post on your accounts
2. Word of mouth marketing, have clients and family recommend you
3. Run a good promotion to attract new clients
4. Create relationships with other stores your clients may visit to cross-promote both businesses
What Is A Booth? Why Would I Rent One?
If you are searching for this topic, you may know what a booth is and how important they are for hairstylists and estheticians, however, if you stumbled upon the topic, we are going to answer this quick question for you.
A booth is essentially a space or suite that you can rent from a salon. This allows you to have a chair or table where you can work on clients in a controlled environment that is not your home. While renting a booth can cost between $400 to $600 a month on average in decent traffic areas. The monthly cost can increase or decrease depending upon the area the salon is in.
If you are just starting and have regular clients, renting a booth is an economical choice since the costs are lower than renting your own space. You do not worry about the overhead costs such as electric, water, or building rent. You just need to rent your space and keep it clean.
Learn how many clients you would need to booth rent!
1. Utilize Social Media
One of the easiest ways to reach people quickly and efficiently today is through social media. This is why having social media accounts and even a Google My Business account is essential for you to build your clientele quickly.
When people hear about a business, brand, or person the first place they look for them now is on social media. They open Facebook, Google, or Instagram to see what pops up and they go from there. So, ensuring that you have business accounts with these platforms is important to getting clients.
They will allow you to post updates, availability, before and after photos, discuss your services, answer questions, and interact with your clients regularly. It helps to provide social proof of your services and it's a way to display satisfied customers.
You can begin by creating your accounts and following your friends and family. Telling current clients about them, really getting the word out about them, and encouraging previous clients to rate your services, like the page, or comment about their experience.
2. Word of Mouth Marketing
The oldest marketing technique of all time is the word of mouth marketing, and it has been working for businesses for ages now. A basic and necessary tool to building your clientele as it is few and easy to do.
All you need to do is ensure that your clients are satisfied with their hairstyle, haircut, nails, eyebrows, lashes, etc. when they leave. As soon as someone compliments their hair, lashes, or whatever they had done they will most likely mention your name and business. Allowing them to promote you simply because you did your job well.
Or if you want, you can offer a small promotion for everyone who comes to you because of a recommendation. Such as five percent off their next nail set or trim for every person that comes in because of their recommendation. While five percent may not seem like a lot, it will entice people to do the heavy lifting of promoting your business for you.
3. Run a Promotion
If there is one thing that will encourage someone to try out a new stylist or esthetician, it is a good promotion. That means that a good deal will allow you to draw clients in and after their service is complete, hopefully, you have made a loyal customer out of them.
Now a good promotion does not need to break the bank per se. Such as the word-of-mouth promotion we mentioned earlier, offering five to ten percent off a one-time service will draw people in. It does not have to be anything crazy or over the top.
Perhaps every other Friday you offer five percent off haircuts or a free eyebrow waxing when they spend over a hundred dollars. Eyebrow waxing is typically ten to fifteen dollars so it is not an expensive service but getting it for free will encourage people to come to you and spend at least a hundred dollars to get the deal.
Allowing you to build your clientele and still make enough to cover your booths rent and your services. Plus, eyebrow waxing is a quick service, which usually takes five to ten minutes max, meaning it will not monopolize your time either.
4. Run Cross Promotions With Other Businesses
While this tip may seem intimidating to some, it's not. All you need to do is think of stores where your ideal clients may shop and form friendships with their owners. Nothing serious but offer to hang their flier or business card in your booth once you get one if they will do the same for you.
This allows your target demographic to see a sign advertising your business when they are out and about. The hope is that the next time they need to schedule a trim or nail appointment they will think of your sign and give you a chance. Or maybe they search you on social media and follow your account, expanding your audience.
All you'd need to do is buy a bulletin or cork board and hang promotions for the other businesses there for clients to see.
Those are our top four tips for anyone interested in growing their clientele quickly to rent a booth. Remember to utilize social media to the best of your abilities, encourage word-of-mouth marketing, try a promotion, and build local relationships if you are trying to expand your clientele.
Related Questions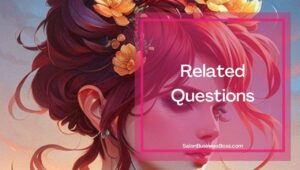 1. Do I have to run a promotion to grow my clientele?
Promotions are not necessary, but they are highly encouraged even though you may feel as though you are missing out on profits. They are one of the quickest ways to build loyal customers. As we mentioned most people find it difficult to resist a deal even if they are only saving a few dollars which is why they work so well. 
2. How do I find a booth to rent?
You can contact local salons and businesses that offer the services you provide to see if they have a booth for rent or if they know anyone who does. Or a simple google search should bring up booth rental listings in your area.
3. Do I need to figure out my own scheduling?
Yes, a website is the easiest way to figure out your schedule. You can set it up with available appointment times and the client can pick the time that works best for them. The system can automatically block off the time needed to complete their service making scheduling effortless on your part.
Looking to start your own Salon? Get the documents you need to get organized and funded here.
Please note: This blog post is for educational purposes only and does not constitute legal advice. Please consult a legal expert to address your specific needs.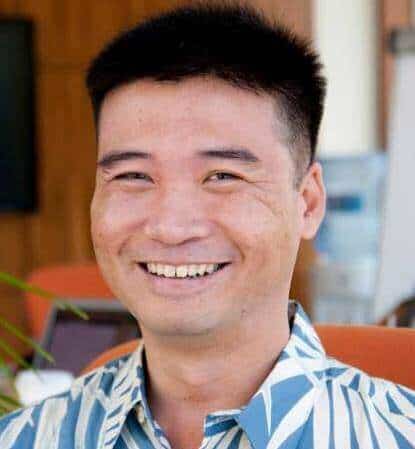 About the author. Entrepreneur and Salon Business Fan.
Hi! I am Shawn and I am a happy individual who happens to be an entrepreneur. I have owned several types of businesses in my life from a coffee shop to an import and export business to an online review business plus a few more and now I create online salon business resources for those interested in starting new ventures. It's demanding work but I love it. I do it for those passionate about their business and their goals. That's why when I meet a salon business owner, I see myself. I know how hard the struggle is to retain clients, find good employees and keep the business growing all while trying to stay competitive.
That's why I created Salon Business Boss: I want to help salon business owners like you build a thriving business that brings you endless joy and supports your ideal lifestyle.