Before you start working at a salon, you probably want to become familiar with the different options you have. Stylists will typically either work for the salon as an employee or do a booth rental. While both options have pros and cons, many stylists will opt for a rental agreement. This allows the stylist to have more freedom in both the creativity of their work and their schedule.
Before you dive into renting a booth, there are a few things you'll need to consider. One of the biggest questions potential renters have is how many clients they need before they can get a booth.
There is no minimum requirement for how many clients you need to booth rent; however, different salon owners may have different preferences regarding this. Some salon owners may allow stylist with no clients at all to rent a booth, while others may consider this a red flag. If you find yourself in a situation where you need more clients for booth rental, you can create a plan to expand, take salon walk-ins, and bring previous clients along with you. 
The most important thing to consider as a stylist interested in booth rental is not how many clients you have, but instead whether the number of clients you have will be able to cover a rental cost on top of your normal expenses. If not, you have two options: reconsider booth rental or create a plan to expand your client base. As long as you're willing to put in the work, the latter is a great choice.
Expanding Your Client Base
As previously mentioned, it is completely possible that a salon owner will allow you to sign an agreement for booth rental with little – or even no – clients. This is especially the case when a stylist has just relocated to a new area and hasn't yet established themselves. If you fit into this category and find a salon willing to work with you, make sure you have a plan to help you gain clientele after your agreement begins. In some cases, the salon owner may want to understand your plan before finalizing any rental agreement.
Now, where to start? Let's talk about some approaches that may help you out.
Social Media:
Creating social media pages that show off your work is a great way to gain new clients. When people see their dream hair on clients of yours, you will start to gain their trust before they're even in your chair. Including a call to action in your posts such as "Message me today!" or "Book now for this style!" will further encourage people to reach out. Finally, make sure to interact as much as possible with people and businesses in your area. You never know what relationships will develop from this!
Referrals (Word of Mouth):
If your clients love what you've done for them, it's very likely that they will share this information with others. Don't be afraid to ask them to spread the word. Let them know that you'd love for their friends and family come in and see you!
Discounts/Deals:
When you're just starting off, you can offer a discount to encourage clients to book appointments. For example, you can offer 10% off of their first service with you. If they love the end result, they'll be likely to book again even at full price. Don't be afraid to get creative with the deals that you offer – and make sure you advertise them on social media for more engagement!
Learn the ups & downs of offering discounts, deals, and coupons for your salon!
Utilizing Friends and Family:
If you're at the very beginning stage of you career and or have just moved to a new area and don't have any clients yet, turning to your friends and family can do wonders. Here are a few examples of what they can do to help boost your client base:
Ask your friends and family if you can do their hair and post pictures to your social media pages afterward. This is a great way to show off your work if you don't have clients to take "after" photos of yet.
Ask your friends and family to refer their friends and family. For extra incentive, tell your friends that if any clients come in and use their name as a reference, you will give them a discount on their next visit.
Offer a discount to a friend or family member on a future service if they share their positive experience online with their followers.
There are tons of ways to market yourself and spread the word to gain clients. Use these simple suggestions to get started!
Growing with Salon Walk-Ins
One of the great things about renting a booth in a salon is that you are likely to get at least some walk-ins. Each individual salon should have procedure in place regarding walk-ins, so if you're interested in gaining new clientele this way, make sure you understand how it works before signing an agreement. While walk-in traffic is not a guarantee and should not be solely relied on, it can be a great way to form new relationships.
Bringing Clients with You
If you are changing salons in the process of starting your booth rental agreement, you can absolutely bring your previous clients with you. If you aren't quite sure how to do this, consider the following ideas:
Post your new location to your social media so your clients know where to find you
Offer a discount to any previous client who books an appointment at your new location
If you are on a text/email basis with any of your clients, reach out to them to inform them of your move
No matter which methods you use to bring current clients with you to a new location, make sure to always keep a professional and respectful relationship with the salon you are leaving.
So, what have we learned? To sum it all up…
Although there is not a minimum number of clients required for a stylist to rent a booth, each salon owner may have their own preference. Luckily, you are now equipped with the necessary knowledge to grow your client base prior to or during booth rental if needed. 
You've got this!
Related Questions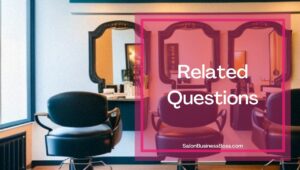 What is the alternative to booth rental?
The alternative to booth rental is working for a salon as their employee. In this arrangement, the stylist typically earns commission from the clients they work with. It is important that stylists research both options before committing to see what will work best with their lifestyle and goals.
How much does it cost to rent a booth in a salon?
The cost of renting a booth in a salon depends on a number of factors including location, salon popularity, and what is included with your rental. Regardless of where you land in these areas, you can expect to pay at least a few hundred dollars per week to keep your space. 
Am I responsible for buying my own supplies if I rent a booth?
You will be responsible for buying some, if not all, of your supplies. The benefit of this is that you usually have more flexibility to use the quality and brands of products that you like. Depending on each salon's specific rules, there are supplies and amenities that are sometimes provided to stylists by the salon owner.
​
Looking to start your own Salon? Get the documents you need to get organized and funded here.
Please note: This blog post is for educational purposes only and does not constitute legal advice. Please consult a legal expert to address your specific needs.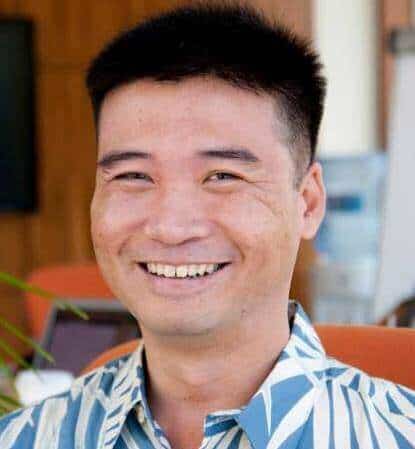 About the author. Entrepreneur and Salon Business Fan.
Hi! I am Shawn and I am a happy individual who happens to be an entrepreneur. I have owned several types of businesses in my life from a coffee shop to an import and export business to an online review business plus a few more and now I create online salon business resources for those interested in starting new ventures. It's demanding work but I love it. I do it for those passionate about their business and their goals. That's why when I meet a salon business owner, I see myself. I know how hard the struggle is to retain clients, find good employees and keep the business growing all while trying to stay competitive.
That's why I created Salon Business Boss: I want to help salon business owners like you build a thriving business that brings you endless joy and supports your ideal lifestyle.