Open communication is one of the most critical skills a small business owner can have, especially as a hairdresser. Creating a magical transformation for a client involves asking clients questions and thoroughly listening to the answers. Without this information, you could make a critical mistake that leaves your customers unhappy.
What are some of the consultation questions you need to ask your clients? As a hairdresser, you will need to ask them what they want, what color their hair is, what their hopes from the session are, and then give them a detailed plan of what you will do.
To have a successful appointment, you will need to know these questions and the answers that go with them. However, there are also a few more things to consider during a consultation. No matter what you do, keep in mind that once they give you all the answers, you need to set realistic expectations for the best outcomes. Consultations are for you to find out more about the customer and for them to see if you can help them get what they want.
10 Questions You Should Ask Every Client
As you get more clients, you will have more consultations; they may grow shorter the longer you know someone. However, when a client is brand new, you should always start with these fundamental questions. As you gain more experience or see a specific situation, you may customize the consultation questions. Start with these ten questions.
1. What The Clients Want or Expect
No matter what, even before this question, you need to welcome them. Being warm, friendly, and welcoming will set the tone. It will help the client feel relaxed enough to tell you what they want. When they start telling you what they want from the process, you can start creating a plan. Sometimes you can also ask them to bring in pictures for inspiration. All of this information will help you set realistic expectations for their hair.
2. What Color Is Their Natural Hair
This is one of the most important questions you can ask. It will help you understand how dark or light their hair can go without looking funky. If they have color-treated their hair, you can get a sense of what products they used and what it will take to achieve the look they want or help them get closer to their natural color.
3. What Color They Wish To Be
Another thing you need to ask is if they wish to do color now or in the future. Looking at their natural hair will allow you to see what will look best on them and how to do it. If someone with black hair wishes to go platinum blonde, it will be much more work than a golden-blonde wishing to go platinum. Sometimes certain hair types may not be able to go lighter or darker depending on their color.
Learn how you can become a hair colorist!
4. What They Hope To Achieve Overall
Every person will have a different goal in mind. Some of the goals may be easier to achieve with the right products and others might take a lot longer to achieve. It is important to understand what they hope to get out of one session and what they want out of multiple sessions.
5. Do They Care About Hair Length?
Even if you find someone coming in for a haircut, you may be surprised they truly care about hair length. They may not want you to cut a lot off even if the ends are unhealthy. You need to note how much the client is comfortable with or explain why you think they should cut off a few more inches. If cutting off the unhealthy ends results in hair growth, they may be okay with it. However, you need to keep the communication open about hair length.
6. What Styles Have They Loved In The Past?
Every client has probably had a favorite haircut or style from the past. Ask them what it is or have them show you pictures. This helps you understand what trims suit their faces and what they feel best in.
7. What Styles Have They Hated and Why?
On the other hand, you can also ask them what they hated. This gives you an idea of what techniques to avoid or what looks bad on the client. It also allows you to see any mistakes a former hairdresser made and how to fix them if need be. Sometimes clients will come in from a tragic cut that they need to fix. It's important to understand exactly which part they dislike the most.
8. Can They Do Multiple Sessions?
Sometimes hair goals cannot be done in one session. As you start creating a hair plan for your client, you will need to ask whether or not they are comfortable coming in multiple times. If they can't do as many times as you want, try cutting down the days and asking for longer hours. Find an arrangement that will work between you two and stick with it.
9. Is There a Special Event In The Future?
Suppose a client has a special event like a wedding, anniversary, or birthday coming up. In that case, you may want to recommend a trim or color session a few weeks before their big day. Knowing this information when booking multiple sessions will help you keep a loyal client and help them keep looking good no matter what is going on in life.
10. What Is Their Budget?
This may be the most uncomfortable question for you to ask but also the most important. You may not have to worry about this for a smaller job like a trim and wash, but if a person wants a drastic change, it is essential to tell them how much it will cost and their budget. If they need to take home products to maintain the look, it will cost extra, and you need to be as open with your clients as possible.
Summing It Up
Having a list of questions for every client who walks in your salon doors will help you find out what they truly want in an appointment. This form of communication allows you to give high-quality services that retain loyal clients. If you do not yet have a set of consultation questions, it is time to think about them.
Related Questions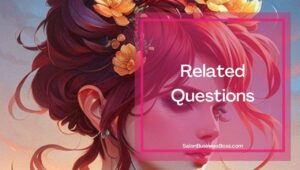 What are the best ways to prepare for a hair consultation?
If you are dealing with a new client, make sure you write down the questions and their answers. If they do not have an appointment that day, write down notes to create a plan later. Have a pen and paper ready and a list with all of your questions. This will help you remember the information you need to be successful.
What are tips to remember during a consultation?
Remember to stay calm and collected. No matter what, remain polite and level-headed. Occasionally, there will be times when you cannot provide the service they seek or not create a plan that matches what a client wants. It is crucial to stay polite and respectful during the consultation.
Should you do a hair consultation before the first appointment?
If the client comes to book the appointment, it can be beneficial to sit them down in a chair, ask them questions and inspect their hair. However, suppose they are only looking for a small job. In that case, the consultation can be set for 15 minutes before the hair appointment. Bigger jobs may require a separate consultation first.
Looking to start your own Salon? Get the documents you need to get organized and funded here.
Please note: This blog post is for educational purposes only and does not constitute legal advice. Please consult a legal expert to address your specific needs.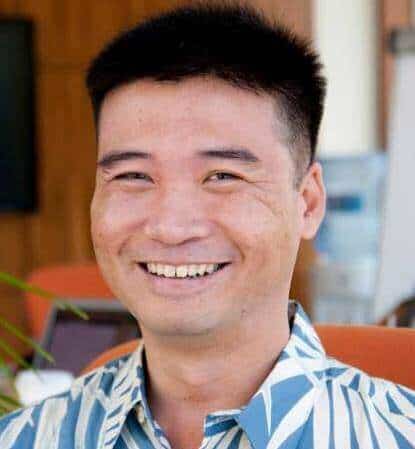 About the author. Entrepreneur and Salon Business Fan.
Hi! I am Shawn and I am a happy individual who happens to be an entrepreneur. I have owned several types of businesses in my life from a coffee shop to an import and export business to an online review business plus a few more and now I create online salon business resources for those interested in starting new ventures. It's demanding work but I love it. I do it for those passionate about their business and their goals. That's why when I meet a salon business owner, I see myself. I know how hard the struggle is to retain clients, find good employees and keep the business growing all while trying to stay competitive.
That's why I created Salon Business Boss: I want to help salon business owners like you build a thriving business that brings you endless joy and supports your ideal lifestyle.