Do you have a passion for helping others feel their best? Are you ready to take your cosmetology skills to the next level? Would you like to set yourself apart from the rest of the pack and shine bright like the star you are?
How do I become a hair colorist? There are two routes you can follow in becoming a top-notch hair colorist:
Route 1:
Become a licensed cosmetologist

Challenge and pass the ABCH (American Board of Certified Haircolorists) exam to become certified in color
Route 2:
Become a licensed cosmetologist
Find an apprenticeship
Practice your craft
Take and pass the ABCH exam to become a certified colorist.
If adding "hair colorist" to your resume is something you desire, this article has been designed with you in mind. So, grab your cape, gloves, toner, and that roll of cotton, and let's get this party started!
What is a hair colorist?
A hair colorist is a licensed cosmetologist who specializes in altering the color or tint of a person's hair. Although coloring hair is a standard portion of most cosmetology training programs, and general cosmetology licensing exams typically test candidates on their ability to properly color hair, becoming a certified hair coloring specialist takes it up just a notch.
As a certified colorist, you'll have extensive knowledge and expertise in the technicalities of hair color. You will be able to utilize a wide range of techniques to leave your clients looking absolutely stunning! Now that you know the what let's move forward to the how!!
Where do I start?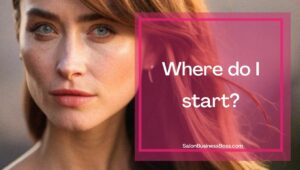 In the beginning, Aphrodite said, "let there be beauty"… I kid! You don't have to trek back to ancient Greece to start on your journey to becoming a top-notch hair colorist, but you do have to start somewhere. That place is in a little village called "research."
Start with researching the requirements necessary by your state to become a board-certified, licensed cosmetologist. Once you've determined what you'll need, you have to find a "where." You can use ol' handy-dandy Google to find accredited cosmetology schools in your area or simply ask a few beauticians in your hometown. (I'd go with the second option to getting the true low-down on where to attend, and better yet, where NOT to attend cosmetology school.)
After determining what you'll need and where you'll be able to receive a quality cosmetology education, it's time to put the proverbial nose to the grindstone.
Upon completing the required hours of cosmetology education (it varies from state to state), you'll be tasked with obtaining your cosmetology license. Your cosmetology licensing exam will likely consist of a written test as well as a hands-on practical portion.
Once you've passed your licensing exam (I have faith in you!), you can move on to becoming a true color specialist!
No beauty school dropouts here! Hair colorist, here I come!!
You're no Frenchy! You have your cosmetology license in hand and are ready to brighten up the world with a little bit of color. There are two paths you can choose from to become a certified hair colorist from this point forward.
Path One:
Obtain a state-issued cosmetology license

Secure a colorist certification from the American Board of Certified Haircolorists (ABCH)

The Board of Directors for the ABCH eliminated prerequisites for becoming a certified hair color specialist, so you can go directly from your state exam to the colorist exam.

The basic colorist exam fee is $375. The exam has three portions: written, interactive assessment, and performance.
Though path one seems like the easiest and fastest route to becoming a certified colorist, might I recommend taking a trek down path two?
Path Two:
Obtain a state-issued cosmetology license

Find a reputable salon where you can apprentice under an established certified colorist

On-the-job training will be your best resource for understanding the art of hair coloring.

Take part in continuing education courses offered specifically for hair coloring.

Practice makes perfect

Practice your coloring skills on raw hair bundles of different textures, mannequins, and models.

Study and prepare for the ABCH colorist exam

Invest in study guides, ask questions of seasoned hair colorists, and PRACTICE!!

Take and pass your ABCH colorist exam and secure a colorist certification from the ABCH.
I passed! I'm an ABCH certified hair colorist!! What the heck do I do now?
Once you become a certified hair colorist, there's a few key things you'll want to do (beyond sending the most amazing heads of colorful hair out the door!):
Get on the list!
I'm not meaning the list for the hottest club in town, either. As an ABCH certified hair colorist, you'll want everyone to know your newfound status! Have your name listed on the American Board of Certified Haircolorists certified hair color specialists website.
Frame it up!
Display your hair colorist certification with pride (right next to your state-issued cosmetology license). You've worked hard to attain your accreditation and should be proud to show it off.
Put yourself out there!
I'm talking about marketing and advertising. From keeping your professional social media regularly updated to making client follow-up calls, every little thing you do to market yourself as a certified colorist is a great thing. Sharing images (with client permission, of course) of your work, talking about newly mastered techniques, or even about upcoming training you're interested in, are all ways to put yourself out there as the amazing colorist you are! 
Learning is earning!
What's that old saying? Knowledge is power? Yeah, that's it. Regardless of the time you've spent behind the chair, there is always something new to learn. Hair color techniques and technologies are constantly changing. Trends come and go (remember chunky highlights?). Investing in your continuing education is one way to continue to improve and give your clients the best hair color experience of their lives.
Dress for success!
Austin Kleon once said, "Dress for the job you want, not the job you have." There is no truer application to that little adage than in the cosmetology industry. There are so many stylists who tend to overlook this tiny little tip, but it's essential to building the type of clientele you want to serve.
Are you wanting to send RainbowBrite out the door? Then your hair should be styling and profiling with some rocking fashion-forward colors, like bright purples and pinks. Would you prefer to service clients with more reserved and refined tastes? Then you should be displaying the same. Can you serve up the most brilliant of blondes? BE BLONDE! Potential clients will take one look at you and say, "That's the hair I need. I love that color," and request for you to be the one coloring their hair. 
The same tips should be applied to your makeup and outfit choices. Of course, your salon may have a dress code that might hinder your styling creativity and you should always look professional. However, being unique and standing out with style can be done under that umbrella.
Don't stop believin'!
As Bob Ross said, "There are no mistakes, just happy accidents." Things happen, clients leave out important details (like the box dye they bought from that weird bodega on the corner), and sometimes, you'll just have an off day. Don't let it bog you down! Take any obstacles as learning experiences and use them to sharpen your skills.
Inspiration is the name of the game!
Monotony can be a beast and at times, it will feel as if every hair you touch is the same. Don't allow yourself to become disinterested in your craft. Challenge yourself to learn new techniques or play with color trends. Mix it up and keep it interesting.
Enjoy your newfound fame
I know I just hit you with a ton of information and I hope that every bit of it will help you to become the next Brad Mondo of hair color!
Here's to mixing the perfect amount of color every single time!
Related Questions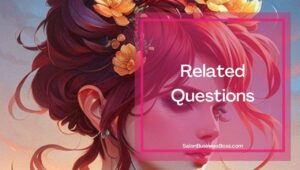 Do I have to use ABCH to become a certified colorist?
In short, no, you do not. Many hair color manufacturers are now offering their own color certifications. For example, if your salon exclusively uses Redken color products, you can become a Redken Certified Hair Colorist by utilizing their offered education and certification process.
Why get certified as a hair colorist?
To a client, the term "Board Certified" automatically indicates a higher level of competency (it's not always true, but consumers seem to view it in that manner). Your certification gives recognition of your devotion to your clients and your willingness to increase your knowledge base to better serve their needs.
Looking to start your own Salon? Get the documents you need to get organized and funded here.
Please note: This blog post is for educational purposes only and does not constitute legal advice. Please consult a legal expert to address your specific needs.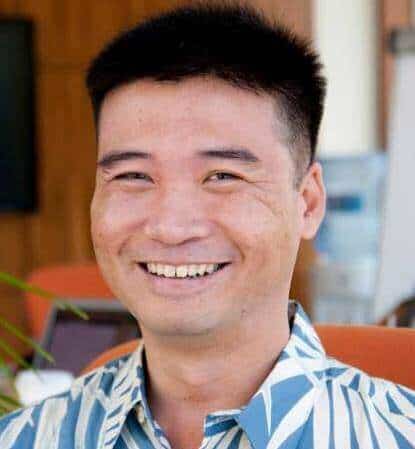 About the author. Entrepreneur and Salon Business Fan.
Hi! I am Shawn and I am a happy individual who happens to be an entrepreneur. I have owned several types of businesses in my life from a coffee shop to an import and export business to an online review business plus a few more and now I create online salon business resources for those interested in starting new ventures. It's demanding work but I love it. I do it for those passionate about their business and their goals. That's why when I meet a salon business owner, I see myself. I know how hard the struggle is to retain clients, find good employees and keep the business growing all while trying to stay competitive.
That's why I created Salon Business Boss: I want to help salon business owners like you build a thriving business that brings you endless joy and supports your ideal lifestyle.