Cleanliness has always been a priority for many people, and your hair salon's cleanliness is no exception. Your clientele expects your business to not only be clean, but safe for them to attend, so your attention to detail when it comes to managing the cleanliness of your hair salon will go a long way with the people who frequent your business.
Free Hair Salon Cleaning Checklist
Sweep away hair.
Mop the salon floors.
Sanitize chairs.
Clean mirrors and windows.
Wipe down and organize the reception area.
Deep clean and disinfect your tools.
Do laundry.
Clean out trash cans.
Replace paper products.
Clean the bathroom.
Restock your supplies.
But why is cleaning your hair salon important, and what can you do to make sure your customers are the most comfortable they can be when they come into your salon? Read on to find out why you should keep your salon clean and the steps you need to take to do so.
Why is it important to keep your hair salon clean?
Your hair salon functions by taking care of your clients' hair. That, inherently, can be something that elicits germs, bacteria, fungi, etc. on your equipment, surfaces, and floor of your hair salon.
When you're working hands-on at a hair salon, you are having skin-to-skin contact between your stylists and your customers. Your equipment is touching the person's hair, along with the work surfaces. Your stylists are touching their product containers after working on your clients. There are many times and opportunities for germs to spread, and by cleaning you can mitigate that issue.
To make sure that diseases don't spread and that you are giving the best care to each one of your customers, you must make sure you clean your equipment between customers and at the end of the day.
While it varies from state to state, you must both clean and disinfect your equipment every time you close with the plans to reopen the next day. In many cases, your disinfectants need to be EPA registered and labeled as virucidal, fungicidal, and bactericidal. You must clean your items before you disinfect. They are not the same thing and disinfecting an item can only be done after it is clean. Disinfectants must be left on the item for a certain amount of time for them to work.
Note that porous materials cannot be disinfected. They need to be cleaned well, like towels, any chairs covered in fabric, and your own skin. Anything non-porous like glass, metal, or plastic can be disinfected.
While this list is not exhaustive, you can use this checklist to manage what needs to be done at the end of each day in your hair salon. Considering creating your own checklist that matches your schedule, employees, and needs.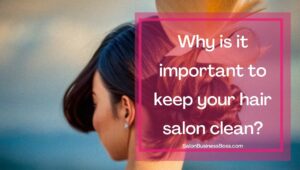 Sweep away all hair from the stations.
Mop the floors throughout the entire salon.
Sanitize all your salon chairs. This should include both cleaning and disinfecting.
Clean all hair station mirrors and your shop windows.
Wipe down the reception area. Organize the customer waiting area when you are done cleaning. Throw out any old magazines, wipe down surfaces, disinfect non-porous surfaces, and make sure your signage is up to date.
Deep clean and disinfect your tools, including your hair styling equipment, carts, drawers, and your chairs and headrests. This also includes handles of any of your sinks and equipment.
Do laundry. Wash any of the linens that were left in the salon, regardless of whether they are clean or dirty, and store them in covered cabinets until use.
Clean out all trash cans. This should be done daily.
Replace your paper products, including toilet paper, any tissue boxes, paper towels, and any paper products that your stylists use during the day.
Clean the bathroom, including mopping the floors, cleaning the mirrors, sanitizing surfaces, and replacing the products in the bathroom.
Make sure all your supplies are restocked for the next day, including any shampoos, conditioners, towels, and items your stylists use daily.
With this list, you have a great start on how to manage your hair salon. Check with your employees to see what they need and what they think would work best on your checklist—they will be the ones completing the work, so finding out their needs and communicating with them on how they do things will only benefit your business, both in keeping it clean and healthy and promoting a positive work culture.
If you do not want to clean your salon yourself, there are cleaners that you can hire to do the work for you. They are required to follow all cleanliness rules and regulations set up not just by the federal government but by state and local governments. It is up to you to decide whether it is cost effective to purchase the services of a commercial cleaner for your salon.
While the cleanliness of the salon is important, it is also important to make sure your employees stay safe and clean. When they are done cleaning the salon at the end of the day, they should also wash their hands, not only to get rid of any bacteria they may have gotten on them during the workday, but also rid their skin of any disinfectants or chemicals used to clean up the salon. The most important aspect of cleanliness in your hair salon is your employees—they must also practice good hygiene. They are your first line of defense of keeping your business clean, so making sure they are already keeping themselves and their area clean will make your job easier.
Related Questions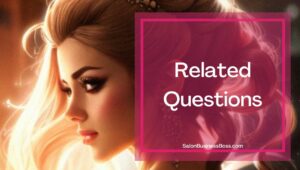 What is considered proper cleaning in a hair salon?
Not only do you have to use soap or detergent to clean your equipment, but you should also disinfect your equipment. Cleaning and disinfecting are two totally separate steps; disinfection should be completed every time you clean your equipment to get rid of viruses, bacteria, and fungi.
Are there laws regulating the beauty industry's cleanliness standards?
Yes, there are federal laws that regulate cleanliness in your hair salon. Many require you to provide personal protective equipment, post information about slip and fall protection, and understand and inform your employees about any bloodborne pathogen standards. The EPA also has disinfection requirements that all salons should follow.
How much does it cost to clean a small hair salon?
Most commercial cleaners will charge between $25 and $90 an hour. In most cases, the national average cost for a commercial cleaner is around $40 per hour.
​
Looking to start your own Salon? Get the documents you need to get organized and funded here.
Please note: This blog post is for educational purposes only and does not constitute legal advice. Please consult a legal expert to address your specific needs.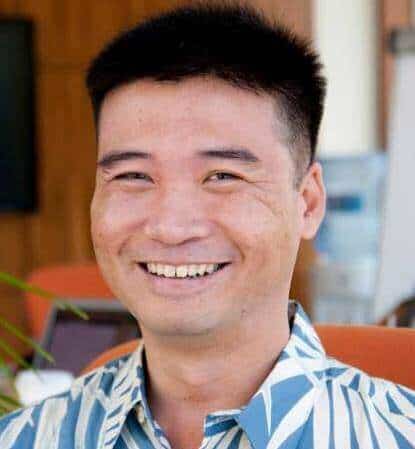 About the author. Entrepreneur and Salon Business Fan.
Hi! I am Shawn and I am a happy individual who happens to be an entrepreneur. I have owned several types of businesses in my life from a coffee shop to an import and export business to an online review business plus a few more and now I create online salon business resources for those interested in starting new ventures. It's demanding work but I love it. I do it for those passionate about their business and their goals. That's why when I meet a salon business owner, I see myself. I know how hard the struggle is to retain clients, find good employees and keep the business growing all while trying to stay competitive.
That's why I created Salon Business Boss: I want to help salon business owners like you build a thriving business that brings you endless joy and supports your ideal lifestyle.