A makeup artist is one who applies cosmetic products on another individual for an event or career, as well as provides advice to a client.  An example of where you may come into contact with a makeup artist, or see work from a makeup artist is for paganents, weddings, television, fashion, fillm, and theatre.  One may become a makeup artist due to these five reasons: there are endless opportunities, they are in demand, there is room for growth, they are allowed to express their creativity, and the income is good. 
Makeup artists should carry professional liability insurance and business interruption insurance.  However, there is additional insurance coverage depending on what you will need for your business, whether it be state required or what business operations you have in store for your business.
It is important to make sure that you have insurance coverage to help your business in the event of an issue or natural disaster.  Insurance is a protection plan that will protect you as an individual/business for an accident or an unplanned circumstance, considering anything can happen at any given time.
Professional Liability Insurance
Professional Liability Insurance protects the makeup artist for services and/or advice provided against negligence or damaging claims.  If there is a civil lawsuit against you due to a service you provide or advice you give, this will help you stay covered.
As a makeup artist, you are helping people look the way they want or need for a big event.  Makeup artists are more connected with people in the film and television industry and are also known for making sure news cast and movie cast have touch ups completed before they get on the air or start recording a scene.
A makeup artist may be hired to work a wedding.  This is a huge event for the bride and she will want to look her absolute best alongside her bridesmaids. As stated earlier, insurance is a protection plan.  The professional liability insurance will protect your image and branding if someone were to say the service you provided caused someone to not look their best for an important moment or caused an event to be ruined due to your services.
Business Interruption Insurance
Businesses go through tough times and this is why it is so important to have business interruption insurance.  Flooding, fires, any natural disasters, power outages, and illnesses are some examples of interruptions in business.  Times like these will force your business to shut down. 
When business interruptions happen, it may cause you to not have access to your schedule, supplies, and may even cause you to miss client sessions.  If a natural disaster occurs, you can potentially be forced to close your business doors.  Even though the doors are not open, you still have to pay your lease (unless you own the building/land), pay utilities, and pay for repairs (if any). 
An example of a business interruption would be if a hurricane or tornado came through your location leaving your business a pile of rubble. This would leave your business in a state where you have to rebuild completely and not be able to serve your clients.  The business interruption insurance would help you cover those estimated losses while your business is not in operation.
Additional Insurance
As a makeup artist, you may need some additional insurance coverage.  Some additional coverages you may need are workers compensation insurance, product liability insurance, and commercial umbrella insurance. Your operations will determine if you will need any of these additional insurance coverages.
Workers compensation insurance is essential if you will have employees under you.  This insurance coverage will help you in case an employee gets hurt on the job.  Unfortunately accidents do occur from time to time and you want to be sure that you are prepared.
Product Liability Insurance protects your business from customer health claims. This insurance is not necessary unless you will also sell beauty products. Let's say you have a product on the shelf and you sell it.  What happens if a customer has an allergic reaction to the product? This is where product liability insurance would be of assistance.
Commercial Umbrella Insurance in hindsight, is an extension of your current insurance policy.  As long as your current insurance plan has been upgraded to the highest coverage, the commercial umbrella insurance will extend your coverage in the occurrence of a robbery. Commercial umbrella insurance is recommended if your location is set in a high crime area. 
Conclusion
Being a makeup artist can be an enjoyable career.  However, you need to be sure to protect yourself and your business by having insurance.  The amount of insurance you will need will be determined by the services and operations of your business.
There are two types of insurance a makeup artist should carry.  They are professional liability insurance and business interruption insurance.  You may need to provide additional insurance coverage as a makeup artist such as workers compensation insurance, product liability insurance, and commercial umbrella insurance.
As you are talking with your business insurance agent, your agent will discuss with you the regulations that are specified by your area.  In addition, you will be aware of any insurance coverages you must have as a makeup artist.
Related Questions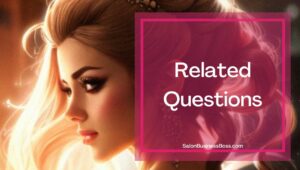 How much does insurance cost for a makeup artist?
The insurance cost for a makeup artist will depend on what coverage you will need for your business as well as the location of your studio.  Thimble is a great place where a makeup artist can get a quote on insurance for his business.
Is there any other form of protection I should take as a makeup artist other than insurance?
Other than insurance, it is recommended to always protect yourself and your business.  A few things you can do to help protect your business is to ensure that your business license is always kept up-to-date, form an LLC within the state you reside, and use legal contracts and business documents.
Looking to start your own Salon? Get the documents you need to get organized and funded here.
Please note: This blog post is for educational purposes only and does not constitute legal advice. Please consult a legal expert to address your specific needs.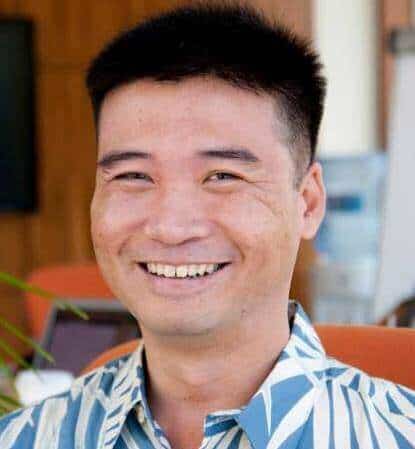 About the author. Entrepreneur and Salon Business Fan.
Hi! I am Shawn and I am a happy individual who happens to be an entrepreneur. I have owned several types of businesses in my life from a coffee shop to an import and export business to an online review business plus a few more and now I create online salon business resources for those interested in starting new ventures. It's demanding work but I love it. I do it for those passionate about their business and their goals. That's why when I meet a salon business owner, I see myself. I know how hard the struggle is to retain clients, find good employees and keep the business growing all while trying to stay competitive.
That's why I created Salon Business Boss: I want to help salon business owners like you build a thriving business that brings you endless joy and supports your ideal lifestyle.