According to Statistia, the national cosmetic industry generates about 49.2 billion in revenue with an expected increase in the future. Not everyone can apply makeup as professionally as a makeup artist though. This is why new makeup artists are being made daily to help everyday people and celebrities look their best.
The question we know you may be asking: is it illegal to do makeup without a license?
If it is legal or not legal to do makeup without a license depends on your state and whether or not it is illegal to do hair without a license. You must check your state's requirements for licensure before moving forward with providing makeup artistry services. To be more credible to your clients about your background in makeup design, it's best to study and earn your makeup license, if you have the opportunity to do so.
In this article we will cover:
What type of jobs require a license to do makeup.

The states in the United States that require a license for makeup artistry.

The average fees required to become licensed.

How many education hours are needed to get your license.

How long it takes to become licensed.

Age requirements for licensure.

The number of required exams to become licensed.
What Type of Jobs Require a License to Do Makeup?
According to the Beauty Schools Directory, most states do not require licensure in order to do makeup. If you want to work at a salon, they may require you to have a cosmetology or esthetician license which also includes you being licensed to do makeup for both types of licenses.
There is only one key difference between a cosmetology license and esthetician license. The esthetician license allows you to perform skin care services and make up applications while a cosmetology license allows you to practice those services as well as styling nails.
Check with the salon or other job of choice in the entertainment industry for specific licensing requirements. If you know what route you wish to take, whether as an esthetician or a cosmetologist, try to get licensed before applying as one way to stand apart from the other job applicants.
41 States Offer Licensing Requirements and Opportunities
Surprisingly, only two states within the United States require a makeup license to practice makeup application on clients in the salon and entertainment industries.
Nevada and Louisiana are the only two states that offer licenses specifically for makeup artists, Institute for Justice reports. 39 other states have the "makeup artistry license" that falls under the cosmetology license requirement for those who wish to practice makeup application as a career.
Learn more about the state's fees, age requirements, exam mandates, and clock hours required for licensure by clicking on the link in the above paragraph.
Learn what you need to know about opening a salon!
What Are the Average Fees to Get Licensed to Do Makeup?
The average fees that a makeup artist or cosmetologist must spend to obtain licensure is about $169. Kentucky is the state with the highest fee requirements of $200 while Nebraska has the lowest fee requirements of $10.
You can check the Institute of Justice list for more information on the fees you will have to pay based on the state in which you will be practicing makeup artistry or cosmetology.
How Many Hours are Required to Get Licensed to Do Makeup?
The amount of education hours that you must work in ordered to be licensed to do makeup depends on your state's requirements. You will be looking at an average of 500 hours of education which will ultimately depend on your state's requirements as to whether that amount is higher or lower.
Kentucky, Kansas, Alabama, and Georgia are more stringent on their education requirements clocking in at 1,000 hours that need to be served in order to obtain licensure.
The state with the least amount of education hours required is Louisiana at 40 hours. Nevada and Nebraska do not have any education hours listed. However, they are also the two states that require the lowest fees of $25 and $10 respectively. This may be due to their less stringent requirements for licensing in contrast to the other states.
Nebraska residents must provide proof that they have been trained in the chemical properties of cosmetics to be able to practice makeup application. Makeup artists do not need to be licensed in Nevada, but they do have to register with the state board and inform where they will be working. in order to practice makeup application.
It Takes Under a Year to Get Licensed as a Makeup Artist!
The length of time it takes to become licensed as a makeup artist will depend on the amount of education hours you must serve to earn your license.
The four states that require 1,000 education hours report about 233 calendar days will expire before you are able to satisfy this requirement. Of course, this depends on whether you are going to a beauty school part-time or full-time. Part-time beauty school attendants may need about 9-11 months to complete their hours while full-time students will only need about 7 months to complete the education requirements.
Overall, it will take you only months to obtain licensure as long as you work at satisfying your education hours and building your makeup artistry experience in the field.
The Minimum Age Requirement to Become Licensed
All 41 states that offer makeup artistry or cosmetology licensure have different age requirements as to how early you can earn your license. Some states require you to be as young as 16 as others mandate that you are 18 or 19 to hold this license. Other states do not have an age requirement listed.
The states that offer licensing opportunities for the youngest makeup artists and cosmetologists at the age of 16 are:
Alabama.

Illinois.

Tennessee.

Delaware.

Hawaii.

Ohio.

Arkansas.

Colorado.

South Carolina.

Florida.

Pennsylvania.

Louisiana.
The states where no age requirement for licensure has been reported by the Institute of Justice include:
Minnesota.

North Dakota.

New Hampshire.

Iowa.

North Carolina.

Oregon.

Alaska.
Nebraska is the only state that mandates license holders to be age 19 or older. Check the other states that require you to be 17 or 18 by visiting here.
Most States Require 2 Exams for Licensure
The 41 states require anywhere between 1-3 exams based on the state's mandates in order for someone to acquire licensure. The average amount is 2 exams amongst the states.
The three states that do not state an exam requirement include Louisiana, Nevada, and Nebraska, which ask for the lowest in fees and the lowest in education hours due to not being as stringent as other states such as Kentucky and Alabama.
It All Depends on Your State
Remember to research your state government's website to see whether or not you have to hold a license to practice makeup artistry. You do not want a government official coming to give you a fine or a disgruntled client reporting to one of them if they find out you do not have a license when you actually need one.
Related Questions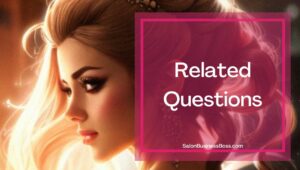 Can I earn a makeup artist license online?
Yes, you can earn a makeup artist license online. IAP College offers a makeup artist certification course for $149 (for the summer special) which usually costs $377. The $377 fee includes textbook costs and the professional membership once you've completed the certificate program.
It's a part-time educational venture that lasts only 6 weeks. Hence, this example shows that obtaining your makeup artistry or cosmetology license can take very little time and not disrupt your pocket either.
The cost for this online course during the summer special is also close to the average of $169 in fees throughout the United States. Check here for more information about the IAP College makeup artist certificate program. Compare and contrast other online courses to get the most bang for your buck when obtaining your license from the comfort of your own home.
Why should I get my makeup artist license even if it is not required in my state?
Even if the makeup artist license is not required in your state, you should study and earn it anyway in order to:
Remain credible for the clients in your community.

Build your resume.

Increase your earnings due to better experience and education as stated by the United States Bureau of Labor Statistics.

Accomplishing your goals of higher prestige in the industry with better credentials.

Market your services with a more polished competitive advantage, especially if you are a freelance makeup artist. 
Do freelance makeup artists need a license?
Whether you work for a company as a makeup artist or you are a freelancer, you must follow the same requirements for licensure based on your state's mandates.
​
Looking to start your own Salon? Get the documents you need to get organized and funded here.
Please note: This blog post is for educational purposes only and does not constitute legal advice. Please consult a legal expert to address your specific needs.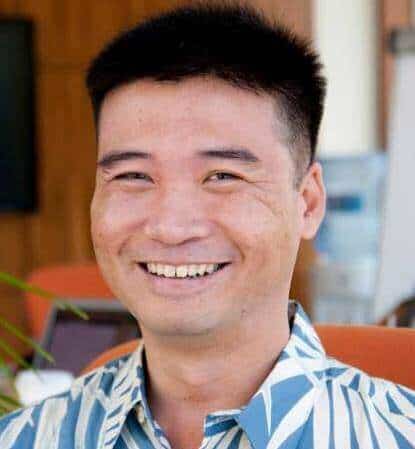 About the author. Entrepreneur and Salon Business Fan.
Hi! I am Shawn and I am a happy individual who happens to be an entrepreneur. I have owned several types of businesses in my life from a coffee shop to an import and export business to an online review business plus a few more and now I create online salon business resources for those interested in starting new ventures. It's demanding work but I love it. I do it for those passionate about their business and their goals. That's why when I meet a salon business owner, I see myself. I know how hard the struggle is to retain clients, find good employees and keep the business growing all while trying to stay competitive.
That's why I created Salon Business Boss: I want to help salon business owners like you build a thriving business that brings you endless joy and supports your ideal lifestyle.