A trip to the salon is a relaxing break from the work week and other responsibilities for most of your customers. For many people, their hair is important part of how they look and feel each day. When they head to the salon, customers want the creativity and knowledge the stylists use to enhance their own appearance.
Salon etiquette for employees focuses on making sure that all of your customers feel comfortable and welcome. Focusing on all elements of customer service will create loyal customers. These include: First Impressions, Timeliness, Welcoming Atmosphere, It's about the Customer, Professionalism, and Endings and Next Steps.
Earning a positive reputation as a salon that treats customers with respect will bring repeat customers and new customers to you. Continue reading for ideas on the dos of salon etiquette.
First Impressions
Everyone wants to be recognized and greeted. No one wants to feel uncomfortable entering a store or salon. The same applies for customers coming into your salon. They want to know that you value your customers and your business.
A warm welcome from your receptionist sets the tone for a positive appointment. Be sure your receptionist makes eye contact. Your receptionist should be aware of which customer is expected and greet them by name. A warm smile from your receptionist should greet each and every customer. And depending upon your policies, an offer water, tea, or coffee should be extended.
If you do not have a receptionist, decide which of your stylists will be the greeter. You do not want a customer walking into your place of business and not be greeted. On the other hand, customers do not want so many greetings that they are meaningless.
Remember, as the saying goes – you never get a second chance to make a good first impression.
Timeliness
Most salons charge customers a fee for canceling without the proper notice, frequently 24 hours. Or if a customer does not show up for an appointment, many salons charge a fee. So, if you expect your customers to be on time, they should have the same expectation of you.
Now, you might have a customer who arrives a few minutes late. This can start a chain reaction and a few minutes for each appointment adds up throughout the day. After a few appointments, the ten-minute delay puts your appointments behind by twenty minutes. As a salon owner, you need to have options to assist you and/or your stylist in getting the appointments back on schedule.
Options to consider include, another stylist assists the member of staff who is behind schedule. Often others pitch-in to help wash a customer's hair. Since this is not as personalized as the cut, style, color, or brush-out, most customers do not have preference of which stylist washes their hair. This is actually a great way for your stylists to get to know other customers. 
If you have minor delays, an apology usually suffices. You know your customers best, for some clients compensating them with complimentary product is appreciated. If the delay is lengthy, customers appreciate a phone call. They may be able to reschedule and help with your situation.
Bottom line, always acknowledge a negative situation. Recognize that customers value their time, and they want to know that you as a salon owner respect it too.
Welcoming Atmosphere
A cleaned prepared workstation lets your customer that you are ready to attend to their needs. Stylists should have the area swept, tools cleaned and ready for use, and attention focused to the client. This shows your customers that they will receive the individualized care that they are paying for. 
Once the client is seated, a friendly chat should commence. Some people are natural conversationalists; others are not. Guidelines for everyone should include avoiding the latest controversial topics. For many, discussions about religion, politics, and money can create discomfort, so they are topics that should usually be avoided.
Another broad category of conversation that should be sidestepped is gossiping. Sometimes when people gossip, initially, it can make people feel more intimate or comfortable with each other. However, talking about others in the salon, coworkers, or the competition is unprofessional. Most people look upon gossip as spreading rumors and mean-spirited.
So, what can you talk about? There are plenty of conversation starters and topics about which people enjoy sharing. Some ideas are discussing the client and/or stylist's –
Families

Hobbies

Work

Vacations

Movies, shows, and/or books

Sports
As stylists work more frequently with a client, the conversation becomes more natural. Remember some people prefer to sit and be pampered, so adapt to the situation and keep your client comfortable.
It's about the Customer
We are all tempted to continually check our phones. However, stylists' phones should not be visible. Everyone understands a situation in which someone is waiting for news; however, as a general rule, no cellphones. You may want to consider it a guideline for customers not to have phone conversations on their cellphones while in the salon. That can be distracting for all.
You and your stylists want to please your customers. It is important for stylists to know how to ask prompting questions to the customer. You do not want a misinterpretation of what trimming one's hair is to the customer and to the stylist. A trim can mean an inch or six inches. Also, if a customer asks for a type of haircut that would not complement their hair, stylists need to know how tactfully offer alternative options.
Professionalism
Some salons have dress codes for their employees, such as wearing dark-colored or neutral-colored clothes. It is up to you as the owner if you want that strict a guideline. However, you may want to set expectations about clothes that are not being too revealing. Nor do you want your stylists wearing clothing that advertises controversial topics or people. Having a staff who dress stylishly provides the impression to customers that their appearance when they leave will mirror their hairdresser.
Though it can be an awkward discussion, personal hygiene is important for all employees. In the service industry when you work so closely with people, fresh breath is important. Eating heavily garlicked lunches would be offensive. Encouraging refreshing one's breath throughout the day is essential. Other scents to monitor are heavy perfumes. Many people do not enjoy the scent of strong fragrances, so they should be discouraged.
Products continually change. For you and your business to be successful and competitive, your salon needs to always be learning. Attending trade shows so you are aware of the latest trends adds to your salon's professionalism. Let your customers know of the latest products!
Endings and Next Steps
Money and financial transactions can make people uncomfortable. You want your payment system to be easy to maneuver. When prices need adjustments, find a means to clearly communicate with your customers before they purchase a service. No one wants 'sticker shock' when they pay. For many customers, services provided by a salon are a luxury. Anytime pricing changes, you may have customers who can no longer afford these purchases. Treat them with respect.
Tips are an essential component of stylists' income. However, adding the tip to a credit card transaction can cause complications. Let your customers know in advance if they cannot add a tip to their charge. Use other payment means that easily allow customers to positively recognize the service they received.
You started the visit welcoming the customer into your salon. Wrap up the appointment with scheduling the next visit. This lets your customer know that you understand they have busy calendars, so you want to provide options on scheduling. Some salons book appointments two visits out due to busy schedules.
Related Questions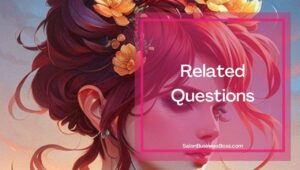 Should a customer tip their stylist?
Yes, if a customer is satisfied with the results, it is customary to tip stylists between 18-20 percent of the bill.  Stylists rely on tips as a significant portion of their income.
Should a customer still tip their stylist if they are unhappy with the results?
Most etiquette guides would suggest a reduced tip for an experience and results that are unsatisfactory. It is important that the customer does let the stylist, receptionist, or owner know of the situation. Otherwise, dissatisfactory results could occur for other customers. 
Are there salon etiquette guidelines for customers?
Yes, there are common expectations of courtesy that stylists should be able to expect from their customers. Your salon might detail some guidelines; one key expectation is to arrive on time for your appointment. These are not a set of written 'rules' but follow common courtesy.
Looking to start your own Salon? Get the documents you need to get organized and funded here.
Please note: This blog post is for educational purposes only and does not constitute legal advice. Please consult a legal expert to address your specific needs.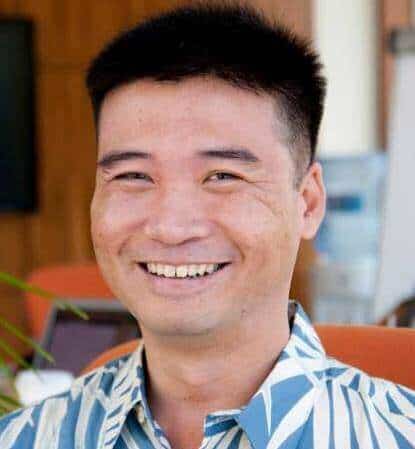 About the author. Entrepreneur and Salon Business Fan.
Hi! I am Shawn and I am a happy individual who happens to be an entrepreneur. I have owned several types of businesses in my life from a coffee shop to an import and export business to an online review business plus a few more and now I create online salon business resources for those interested in starting new ventures. It's demanding work but I love it. I do it for those passionate about their business and their goals. That's why when I meet a salon business owner, I see myself. I know how hard the struggle is to retain clients, find good employees and keep the business growing all while trying to stay competitive.
That's why I created Salon Business Boss: I want to help salon business owners like you build a thriving business that brings you endless joy and supports your ideal lifestyle.