According to the U.S. Bureau of Labor, there are currently 302,410 hairdressers and hairstylists in the United States. Thus, it is safe to say that hairstyling is a prevalent occupation. So, how can you introduce yourself as a hairstylist and make a real impression? Well, the truth is there is no magic formula or recipe you can follow. There are, however, ways in which you can present yourself that can go a long way. 
To introduce yourself as a hairstylist, you need to consider three main things:
What do you do?
Who are you? What sets you apart from others?
What traits do you have?
And while these questions might all seem to have very straightforward answers, if you genuinely want to break through the clutter, you need to dig deep!
What do hairstylists do?
Let's start by defining what it is you do! 'Hairdresser' and 'hairstylist' are two terms that most people use interchangeably. However, when we get technical, they are two separate terms that encompass specific traits and responsibilities. 
A hairdresser is someone who works on shampooing, cutting, blow-drying, and coloring hair. Hairstylists often share the same duties, but they have the added responsibility of actually styling. 
In other words, a professional hairstylist will take the time to study a client's features, research trends, and come up with a style that will suit their form, personality, and needs. While doing so, depending on what choices are made, the client's hair may be shampooed, trimmed, cut, colored, blow-dried, highlighted, straighten, curled, and so on.
Thus, when introducing yourself, it is imperative that you "say" you are a hairstylist and specify what you do; this includes the services you render and the technical skills you have mastered. While always highlighting the "customization" of services to suit a person's needs and wants — this is what sets a hairdresser from a hairstylist and a goof beautician vs. a great one! 
What sets you apart from others?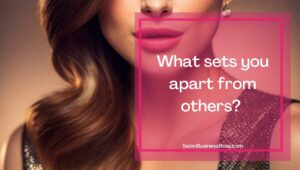 You already explained what it is you do! Now it is time to define what sets you apart from others. What makes you different from the competition? Or simply put: why should someone come to you and not the hairstylist advertised on Facebook or the stylist working next to you in the salon. 
So, analyze what makes you different and find ways to convey while instilling your personality. For instance, if you specialize in curly hair and have 10+ years of experience, you can introduce yourself like this:
"My name is XYZ and throughout my 10+ years working as a professional hairstylist, I have mastered the art of curly hair. I offer expert solutions for your natural curls and work with you to make the most out of your texture and volume."
Or maybe you are an excellent colorist with a voguish personality! Then you could use that to your advantage and present yourself by saying:
"Hello, I am XYZ! A professional hairstylist and a certified colorist. 
I understand the chemistry and the technique needed to mitigate damage and obtain the best results.
Leave it to me to transform dull, damaged hair into a shiny vivid mane!"
You only get one chance to make a first impression. Thus, here is where you flaunt your skills, knowledge, expertise, and spirit! 
What traits do you have?
If you want to become a professional hairstylist, you need to meet specific requisites that might vary depending on your state; for instance, be 16 years old or older and have completed a hairdressing program from an accredited college or beauty institution. But, checking requisites off a list or obtaining a hairstyling license does not automatically make you a good hairstylist. 
Good hairstylists usually develop or fulfill specific traits that have more to do with personality and experience than with education. Below we will go over the top four qualities every good hairstylist should have:
1. Great listening skills
It might seem like a no-brainer, but you need to develop excellent listening skills if you truly want to excel as a hairstylist. 
As a professional hairstylist, you need to understand what your client is asking for in terms of color, cuts, or styling. It is essential that you clarify exactly what they want or expect from their service to avoid miscommunications or unfortunate situations. After all, clients come to you to look their best and feel good. Thus, if you cut too much or dye their hair the wrong color, odds are they won't come back again. And customer loyalty is crucial if you want to succeed in the beauty industry. 
More so, great stylists listen to their clients in more ways than one. If you want to become a renowned stylist, you need to connect and truly listen to your clients. As a result, hairstylists often become the confidants of many of their customers. And in the process, they build long-lasting connections. Think about it, how many times have you heard someone said they "switch" salons because they are following their hairstylists? Most of the time, that has less to do with technique or expertise and more to do with the person behind the chair. 
2. A positive attitude
It is vital that, as a hairstylist, your clients feel welcomed and taken care of. Hence a positive attitude is another crucial trait all great hairstylists share. Of course, they'll be days in which you might not be feeling your best, or life might get in the way. But, as a rule of thumb, you should always try to bring your best self forward when tending to customers. 
Remember, at the core of hairstyling is customer service! Hence, be cordial, smile, engage in light conversation, and more importantly, put your clients first — always! 
3. A knack for fashion & trends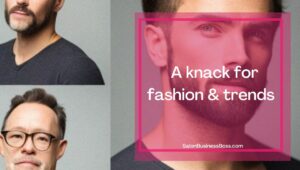 Part of being a thriving hairstylist means staying on top of the latest trends in fashion. More so, a great stylist has the ability to combine those trends into their client's personal style or requests. 
Thus, if you want to become an awesome hairstylist, you need to do your homework! Fashion magazines are a great place to start. But, you also need to find your niche and develop a style of your own. 
As a hairstylist, you for sure have an elevated taste and a keen eye for design. Hence, setting trends of your own should come naturally.  
4. Honesty 
Last but not least, all great hairstylists are honest. And by honest, we don't necessarily mean blunt or insensitive. Instead, a good hairstylist will listen to your needs and wants and understand when something is not quite right for a specific client and offer honest recommendations. 
As a good stylist, you need to learn to complement clients' features to conceive a style that suits each client's unique personality and fashion in a way that looks goods and works to their advantage. 
Therefore, if you want to make an impression that lasts, don't be afraid to make your introduction a two-way conversation. In other words, after presenting who you are and what you do, ask the other person (i.e., a potential employer, client, or colleague) who they are and what they are looking for in a hairstylist. 
By doing so, you'll show (rather than tell) how you are the perfect person for the job! Showing interest in other people demonstrates that you care. It also puts your listening skills to the test while making you seem friendlier and more approachable and ultimately allows you to render better service. 
Promoting your hairstyling business
Now that you know how to introduce yourself as a hairstylist, you can think about ways to promote your business. Here, we will go over some of the most efficient and effective techniques to boost your income, secure new customers, and retain your existing clientele:
• Work on building a personal brand
It would be best to separate your brand from that of your place of work while still keeping your values aligned to that of the salon. And if you are a freelance hairstylist, you need to work even harder to develop a solid personal brand — a brand people can relate to and connect with! 
• Develop an online presence
The easiest and fastest way to develop an online presence is by taking advantage of social media. Hence, choose the platform or platforms you feel most comfortable with, and build a profile with the sole purpose of introducing yourself, your services, and your work. 
• Maximize your exposure 
As a hairstylist, the competition is fierce. Thus, think about ways in which you can maximize exposure. For instance, you can print and hand out flyers or advertise on local media outlets. 
If you are currently working at a salon, invite your clients to leave a review on the salon's site recommending you. 
• Network and collaborate with other brands or colleagues
More often than not, colleagues will feel like a competition. However, partnering with brands or people who can complement your services can go a long way. In other words, as a professional hairstylist, you could partner with a nail technician to offer promos or service bundles. 
• Encourage word of mouth
Word of mouth is an exceptional tool when it comes to promoting hairstyling services. And the best part is there are many ways you can go about it. For instance, you can offer referral discounts or request clients to post a review on crowd-sourcing sites such as Yelp or Foursquare. 
Related Questions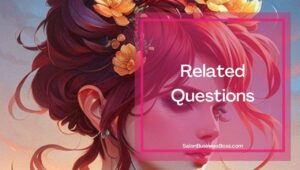 1. What do I need to become a hairstylist?
If you want to become a professional hairstylist, you must fulfill specific requirements like any other profession. For example, most states require you to have a valid hairdressing license, at least 16 years old, a high-school diploma or GED and have successfully completed a hairstyling program from an accredited college or institution. 
2. How much do hairstylists make?
The average hairstylist in the United States makes roughly $14 an hour, which sums up to $2,481 a month or $29,779 per year. Nonetheless, the average pay range for a hairstylist varies greatly. In other words, you can expect to make as low as $6.73 an hour and as $25.24 per hour. ​
Looking to start your own Salon? Get the documents you need to get organized and funded here.
Please note: This blog post is for educational purposes only and does not constitute legal advice. Please consult a legal expert to address your specific needs.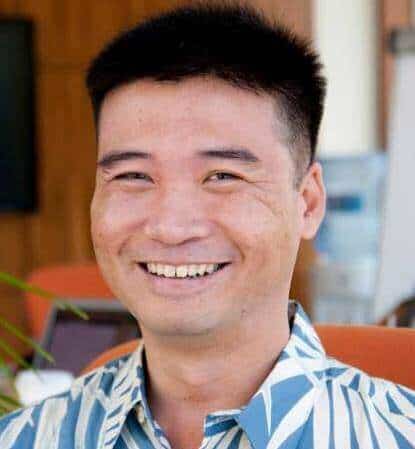 About the author. Entrepreneur and Salon Business Fan.
Hi! I am Shawn and I am a happy individual who happens to be an entrepreneur. I have owned several types of businesses in my life from a coffee shop to an import and export business to an online review business plus a few more and now I create online salon business resources for those interested in starting new ventures. It's demanding work but I love it. I do it for those passionate about their business and their goals. That's why when I meet a salon business owner, I see myself. I know how hard the struggle is to retain clients, find good employees and keep the business growing all while trying to stay competitive.
That's why I created Salon Business Boss: I want to help salon business owners like you build a thriving business that brings you endless joy and supports your ideal lifestyle.